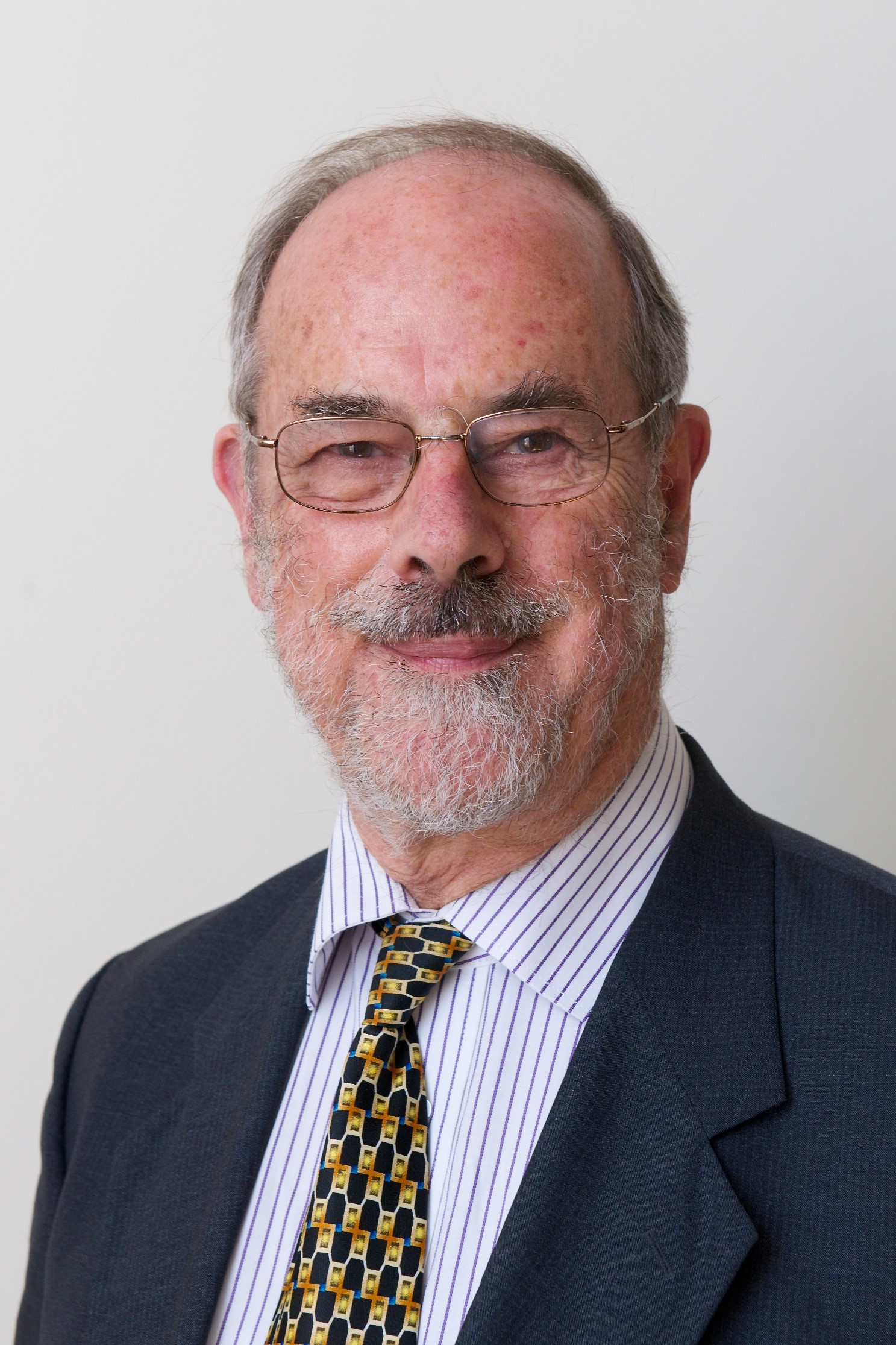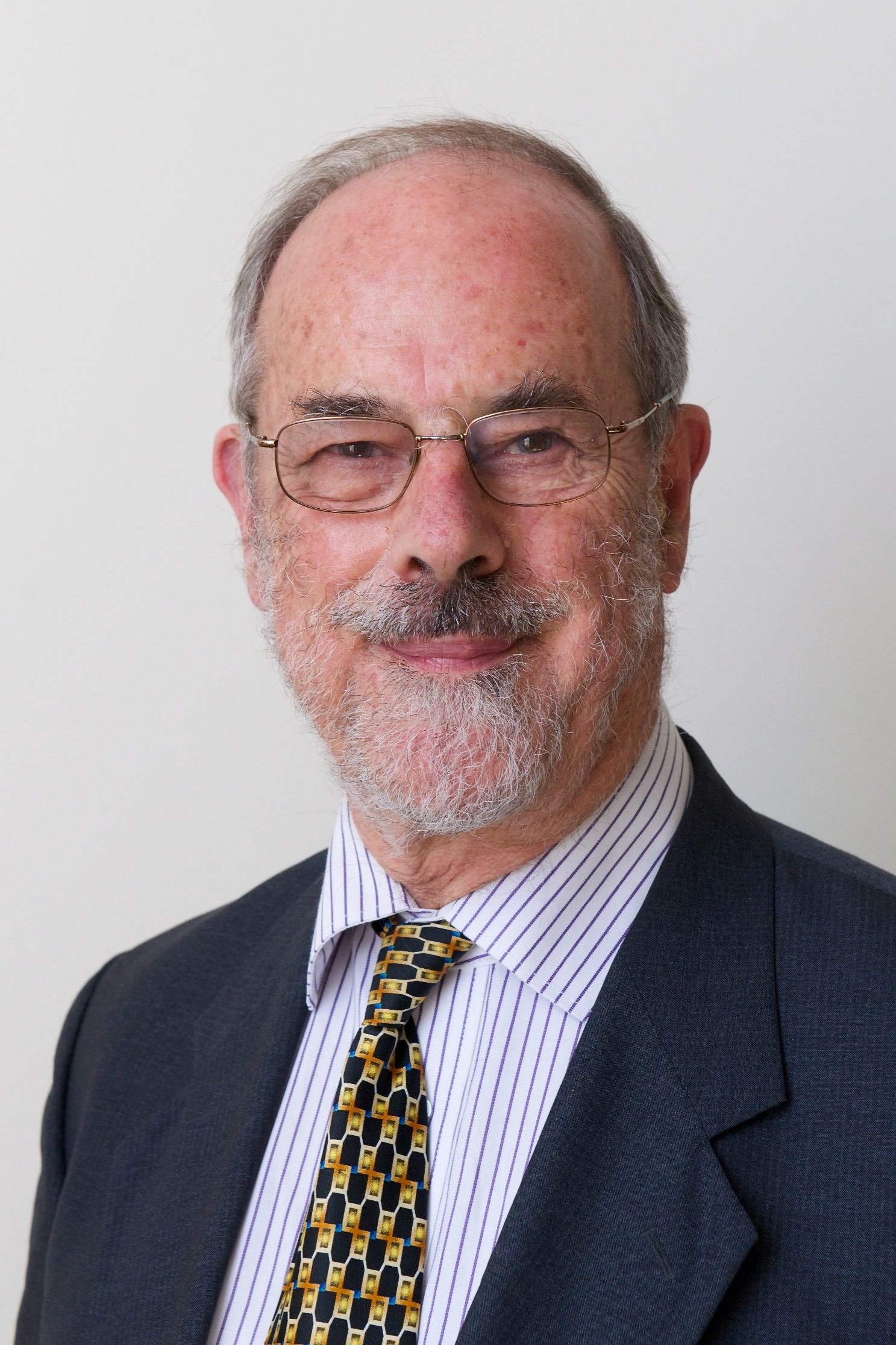 On behalf of the ISCAST community, we extend our heartfelt condolences to the family and friends of Ian Hore-Lacy, who died tragically on 2 December 2021 while on a camping trip.
As well as a lifetime of service to mission in Australia (IVF/AFES, Zadok, the Anglican Church, etc.), Ian was an ISCAST fellow and stalwart for many years.
Long before climate change and "green issues" started dominating the media, Ian was wrestling with what it means for humans to fulfil their God-given calling to exercise "responsible dominion" over the planet. He also wrote a book by that name.
Ian was a scientist, a lay theologian, a global expert on nuclear power, and a man without guile who said what he believed without fear or favour. And, while he had a booming voice and powerful presence, he was a kind man with a big heart.
Please remember Ian's wife Libby in your prayers along with their children Anna, Will, Fiona, Dave, and their families.
If you would like to add a tribute to those below, please send it to me at ChrisMulherin@ISCAST.org.
Chris Mulherin
ISCAST Executive Director
---
Tributes to Ian Hore-Lacy from ISCAST friends
Longer tributes by the two immediate past presidents of ISCAST can be found here:
Tribute by Alan Gijsbers (PDF)
Ian's abiding interest in Christianity and science extended to economics, and we shared many an exchange, both in person and via email, whenever a new book, podcast or YouTube video appeared that addressed our common interest. He was especially encouraging and gracious regarding my own attempt to reconcile Christian principles with modern economics in Economics for Life. Ian was invariably thoughtful and provocative but always in the cause of a more rational understanding of God's ordering of the world and the affairs of human beings in it.  He was a deep thinker, a wise counsellor and a firm Christian friend to many. He will be sorely missed.
—Ian Harper
Ian was someone with the courage of his convictions and the ability to argue for what he thought was right and true with considerable force and grace. His was exemplary in his commitment to engaging faith with profession, and a kind and generous host. I will miss him, as will ISCAST, AFES, and Zadok, as well as his family, church, and colleagues. Ian's sudden and unexpected passing is a reminder for all of us to be ready as we do not know when we too will be called to be with the Lord.
—Jon Clarke
Wise man and will be deeply missed.
—Jenny and David Bock
Ian was known to my family since I was a boy in short pants. He sometimes stayed with us in Ballarat. He was always kind and showed interest in us. After renewing our connection via ISCAST, Ian often asked after my siblings with genuine interest. He was not a popularist, but someone who thought for himself, often against the tide. He had the courage to express his opinion and you could bet he had done his homework. To find him out camping is not a surprise, even at his age. He loved the outdoors. Rest in peace, until the day, beloved brother.  
—Murray Hannah
I am deeply saddened by Ian's passing and I will miss our friendship. Ian and I kept in touch frequently and regularly discussed all manner of topics, from politics, to the merits of nuclear power, to theology, to submarines, all of which were passions which Ian and I shared. He engaged with all of these subjects and more, robustly, always with enviable erudition, and often with wry humour. But behind his impressive and encyclopaedic professional exterior there was always a kind heart, someone with a genuine willingness to listen as well as to talk. Ian was someone who would encourage you to be your best, whose wisdom would sharpen you and challenge you to truly live a life of responsibility and conscience. May we all rise to this challenge, and in so doing, honour Ian's remarkable life and legacy. My thoughts are with his family and close friends at this time.  Ian, rest in peace and rise in glory.
—James Garth
Like everyone else, we are so sad to hear of the passing of Ian. We first met him in an IVF (AFES) camp in the wilderness in Tasmania back in 1965 where Ian was an IVF staff worker. That passion of  relating to young people in the wilderness has been part of Ian's ministry all his life. In Melbourne we enjoyed being on AFES Grads Fellowship committee with Ian. His wisdom, focus, hospitality and insights were always most valued. Similarly with ISCAST.  Ian was a clear thinker. As a friend and neighbour we enjoyed his generous company. As part of our small holiday syndicate his contributions were invaluable. Overall, Ian was a person to be valued and respected, and he will be most sorely missed by very many people.
—John and Jillian Quartel
Ian was a huge inspiration, walking tall and strong with all the delicate forces of nature; he was our practical professor of risk management. He had his own brand of humility, and a thorough dedication to detailed research with a respect for both human and natural constituents. He inspired me to research, publish and to put up with those who doubted. ISCAST's very own quiet achiever showed us how to open up the many roads blocked by fear, evidence of past human failure, scepticism, misanthropy, and nature worship by talking to humans' potential for both good and evil. Ian was our warm-hearted mindforce who courageously resisted the growing scientific illiteracy and the value and faith confusion of our age. How deeply we will miss him.
—John Modra
He was always friendly and encouraging, and it was always a pleasure to catch up with him subsequently. Praise God for his life of many aspects of significant influence for the Kingdom. Deepest sympathies to Libby.
—Lynne Clarke
I am very sorry to hear of Ian's death. He was a clear and great contributor to Australian thought on nuclear matters and a great Christian. Please offer my sincere condolences to his family.
—John White
Vale Ian. A man of great intellect. He read widely and I will miss his insights. A great man of God. A man of great heart, who mentored and encouraged so many young men at our church. A man of great energy. A great friend. Mark and I will sorely miss him. Prayers for his precious family and the many, many people who miss him.
—Bronwyn Greaves
I first knew Ian when I was a kid. Regardless of age, he'd always greet you with a strong handshake and a sincere look in the eye. Ian (and Libby's) generosity was exemplary. They took my brother (Ben) and me on as boarders before we took a gap year overseas. Despite charging us minimal board, at the end of our time they gave it all back to us to go towards our travel. We regularly borrowed Ian's car when he was on overseas trips and the family gave us a key to their gate so we could use the pool whenever we wanted. A real loss to the Christian community in Melbourne.
—Tim Mulherin
It is tragic news. I did not know Ian very well but at a few meetings where we were together he always spoke thoughtfully and graciously. He was a gentleman and scholar.
—Graeme Clark
What dreadful news about Ian. What a loss he will be—to Libby and the family of course, first and foremost, but also to the world, in particular, ISCAST and the Science/Christianity world. Ian was an extremely valuable member of the ISCAST Communications Working Group for years, playing a significant role in approving material that was posted on the ISCAST website. He frequently reviewed articles for the website or the Online Journal, as well as writing thoughtful articles himself. Despite living and working in London, he played an active role in the development of both the website and the Online Journal, keeping abreast of discussions and contributing promptly and succinctly. 
He and Libby often hosted the ISCAST(Vic) "Fire in the Belly" and "Thinklings" sessions in their home and was featured guest at such meetings as well. He has always been part of the 'intelligent' Melbourne Christian scene. Our deepest sympathies are with Libby and the family as they embark on this new chapter in their lives. May they be upheld by the certainty of God's sustaining arms supporting them through the days ahead, and buoyed by the assurance that Ian has received his Lord's "Well done, good and faithful servant. Enter into your Lord's joy".
—Helen Joynt
Ian was a fine man of God, blessed with many abilities and a real depth of character. He combined insight with inspiration, faith with understanding and knowledge with grace. We were blessed by his presence and are saddened at his departure, but will rejoice in knowing him again in the final resurrection with Christ.  
—Brian Edgar
As a Church Missionary Society candidate in St Andrews Hall and Africa-bound, I was greatly helped by Ian years ago. He  spent hours with me, teaching me how to drive a Landrover in all conditions and  how to maintain it. Before I departed to Mvumi Hospital in Tanzania as a medical missionary going to maintain a radiology service and assist with hospital maintenance, he contributed very generously with tools that were sent ahead, all packed in a 44-gallon drum. These turned out to be invaluable for me in my years in Africa as were his Landrover lessons. I remember him for his kindness and great generosity and give thanks to God for his life.
—John Willett
What a tragic loss of a man who loved the bush, especially the high country of Victoria. We often had a discussion at church (St Alfred's Anglican Church, Blackburn North) after the service. He was keen to keep up with the latest political issues in forestry (my career) and I was keen to get the latest information on nuclear power generation matters. In church, with his strong bass voice, he hardly needed a microphone when he did the Bible reading! He and Libby were very hospitable, regularly inviting my wife and I to their home for dinner where Ian would barbecue the meat.
—Peter Fagg
Your tragic news brought back great memories of working with Ian on (IVF) AFES staff in 1964, when Ian Burnard was General Secretary. We joined at the same time, learners together. Our paths have hardly crossed over the years, but I have always admired Ian's ability to want to keep on the cutting edge. He has been such a blessing.
—Rosalind M Gooden