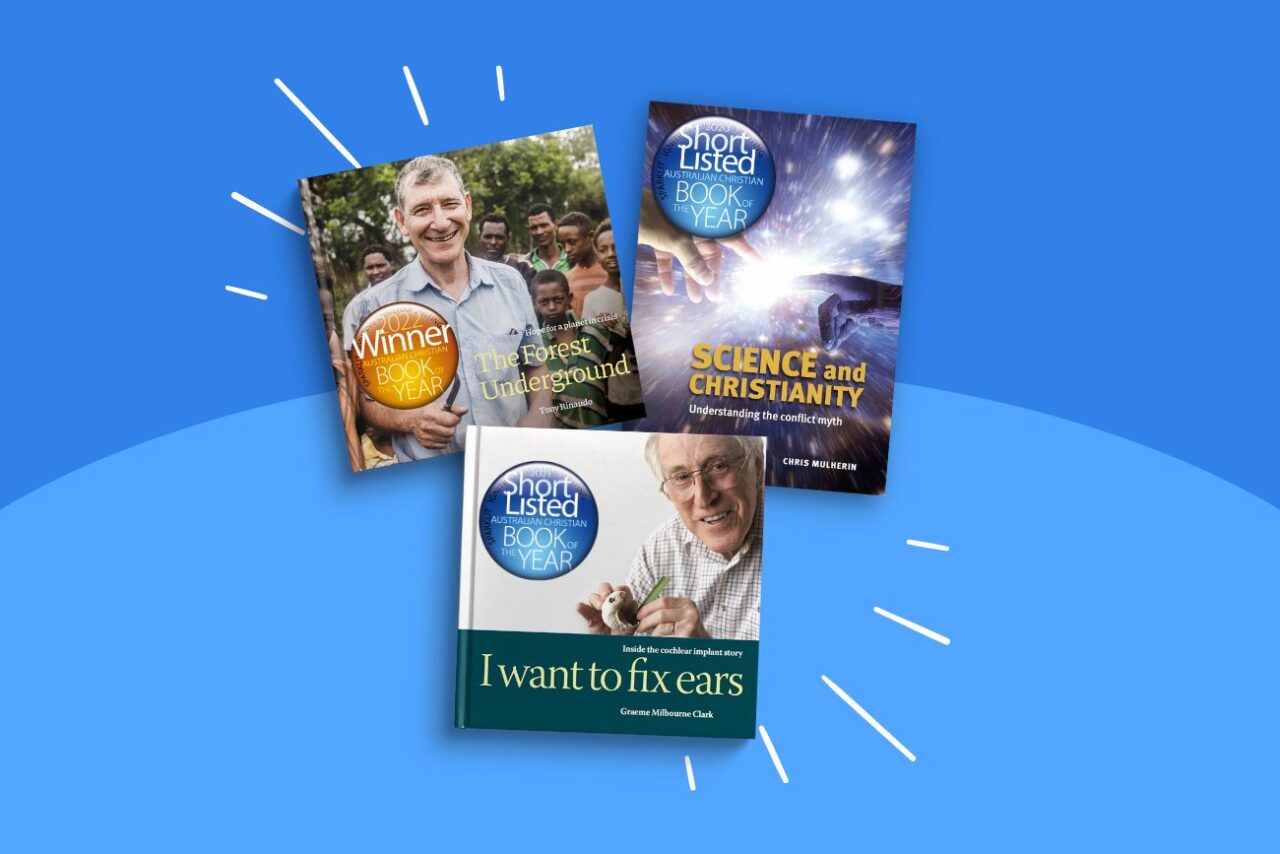 Bring the science–faith conversation to your school through two inspiring autobiographies of Christian pioneers in science and technology, plus an easy-to-read introduction to the relationship between science and Christianity.
For only $80, your school can get the ISCAST book bundle (valued at $105), which includes award-winning autobiographies The Forest Underground: Hope for a Planet in Crisis by Tony Rinaudo and I Want to Fix Ears by Bionic Ear pioneer Graeme Clark, plus Science and Christianity: Understanding the Conflict Myth by ISCAST Executive Director Chris Mulherin.
These 3 inspiring books can introduce students to understanding the incredible relationship between Christianity and the sciences, and offer real and powerful stories of faithful Christians in science and technology.
1. Science and Christianity
By Chris Mulherin
An accessible introduction and overview of the relationship between science and Christianity
Equips the everyday Christian for science–faith conversations
An engaging, beautifully illustrated book with full-colour images
2. The Forest Underground
By Tony Rinaudo
Offers hope for climate change
Tells an inspiring and encouraging Australian Christian story
Calls readers to act in practical ways
3. I Want to Fix Ears
By Graeme Clark
Tells the inspiring life story of a well-known Christian scientist, Graeme Clark
Demonstrates how God works through science & technology
Recounts a key part of Australian history
Order Now