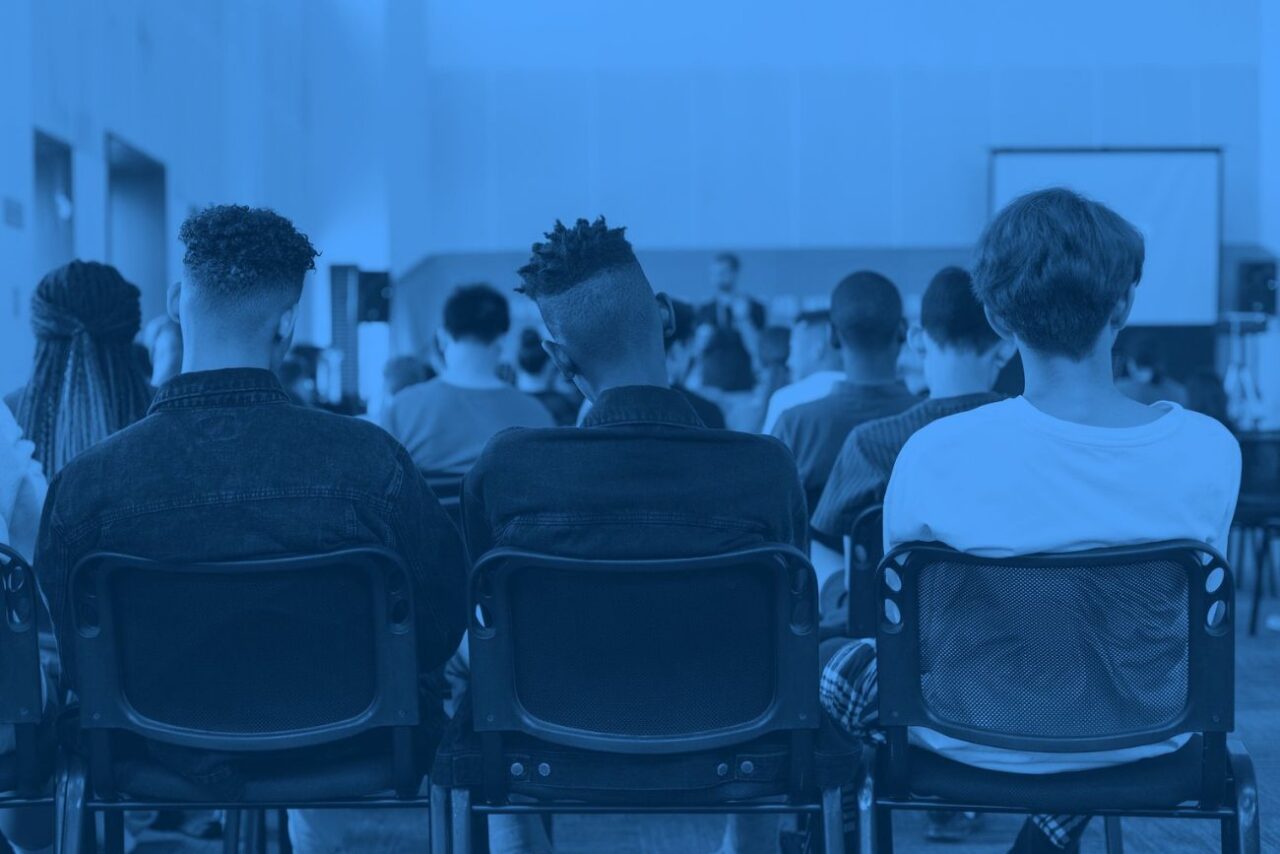 "Do you think that science and Christian faith conflict with each other?"
ISCAST–Christianity & Science in Conversation asked this very question to 590 students in an anonymous survey at one independent school in Victoria, Australia (year 7–12).
Their responses (below) reveal that the majority (64%) think that science and Christianity are in conflict.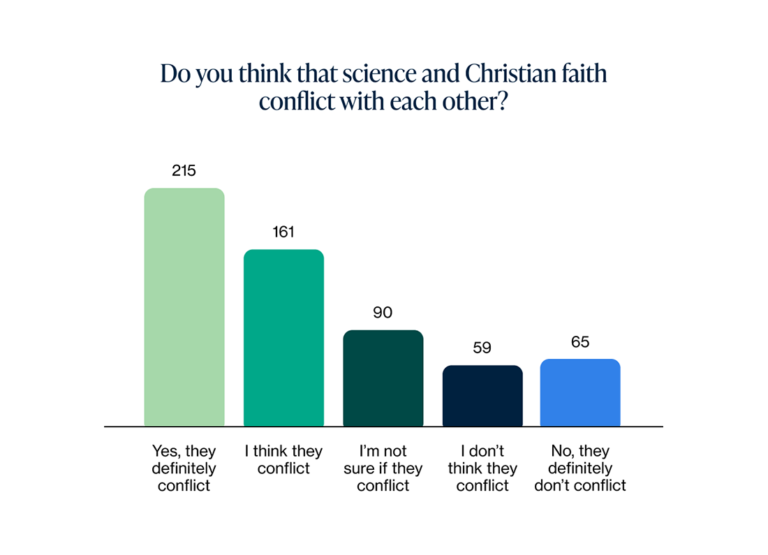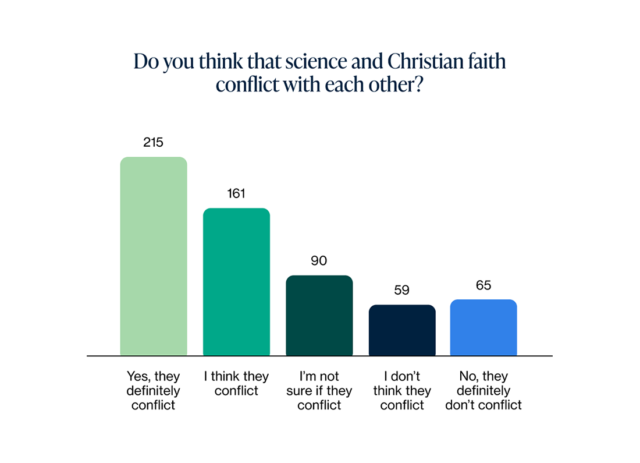 Survey results from an ISCAST school visit in August 2023. Respondents were Victorian private school students in years 7 to 12.
Why this matters
According to research from Barna Group, perceived science–faith conflict is one of the top reasons for young Christians leaving the church in the US. It is also one of the main reasons people give for not considering Christian faith seriously. "I believe in science, so I couldn't be religious" is a repeated theme.
Although current representative data for Australia does not exist (ISCAST is aiming to facilitate this research in the future), it's likely that this view yields similar consequences in Australia.
Why does this happen?
Our culture is dominated by the idea that science and Christianity cannot coexist—and, clearly, it runs deep. The "conflict myth" has long historical roots which still shape common thought surrounding science and religion today.
In Australia, there is a significant lack of engagement with science in churches and Christian groups, as well as a lack of science–faith conversations in schools. Educators, church leaders, and ministry workers often feel unequipped to handle these tricky topics.
Young Christians are likely to feel that they are at a crossroads without safe spaces for science–faith conversations or access to suitable resources.
In a world where science and technology are rapidly developing, schools, churches, and Christian groups must acknowledge that this seemingly harmless perception is a likely obstacle for many young Christians, and may ultimately result in their abandonment of faith. Meanwhile, those outside the church see science as a block to faith.
This snapshot of student views on science and Christianity shows exactly why organisations like ISCAST are so crucial.
Undoing the narrative that science and Christianity are in conflict requires expertise, communication, and grace—all of which ISCAST is committed to providing.
Equipping God's people for a changing world
ISCAST's mission is to engage Australians in the conversation between Christianity and the sciences. This involves offering resources, events, speakers, professional development, and an academic journal—all of which can be utilised by those in ministry and education for understanding this nuanced intersection.
The ISCAST Schools Program is an integral part of the ISCAST mission. We are increasingly focused on creating resources for those working with youth and speaking in schools. Across Australia, we speak to thousands of students (and their teachers) each year. Our aim is to appoint a full-time school teacher to coordinate this work.
Of course, ISCAST's work as a not-for-profit organisation can only continue with the financial support from donations and memberships. If you are able to support our work in schools, please consider making a donation, joining as a supporting member, or keeping us in your prayers.
Are you interested in sharing your thoughts on how we can bring the science–faith conversation to schools and youth? We'd love to hear from you. Please get in touch at: contact@iscast.org.