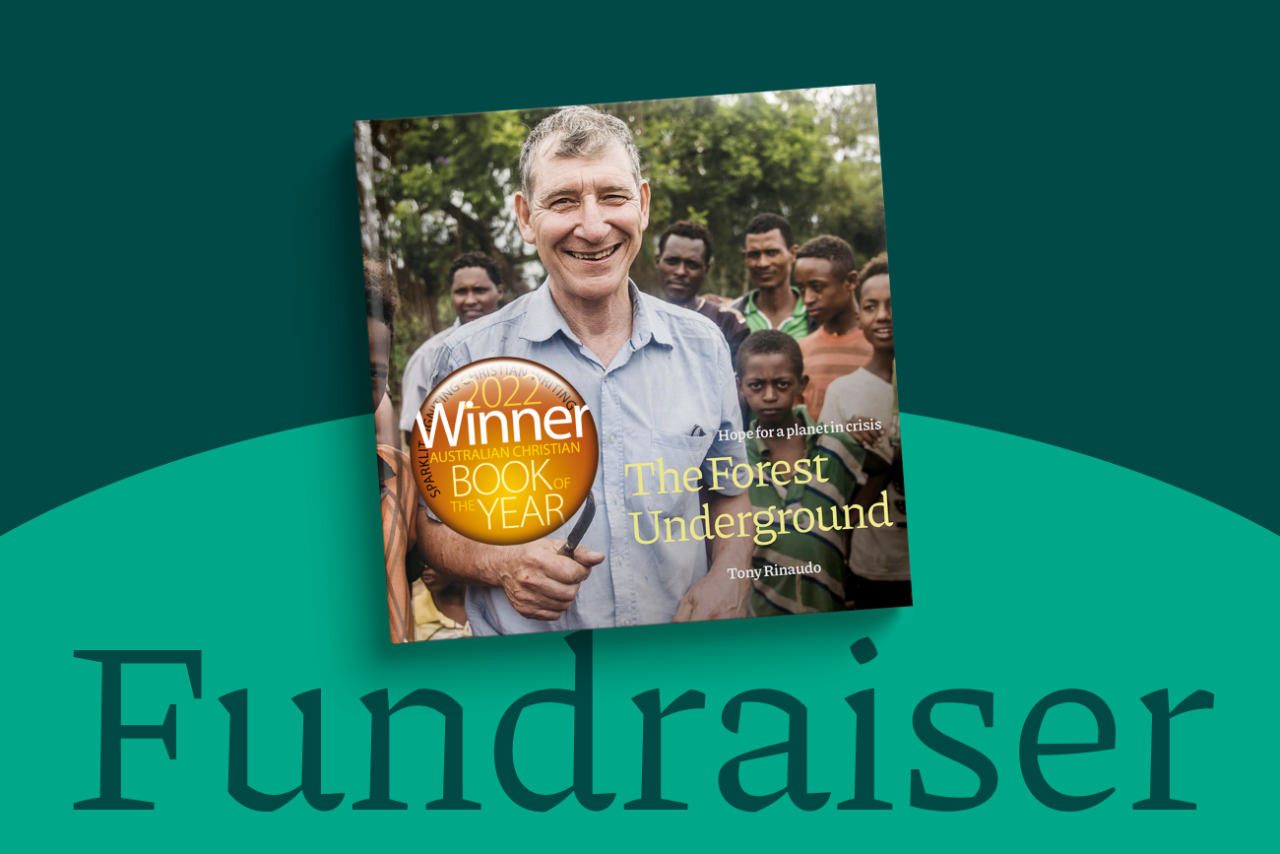 Partner with ISCAST in getting Tony Rinaudo's message of hope into the world by participating in our Forest Underground Fundraiser! 
With total sales close to 5000 copies, in the lead up to Christmas ISCAST is giving churches, schools, and other not-for-profit groups the opportunity to purchase boxes (12 books each) of The Forest Underground at 50% off RRP (plus postage).
We'd love for you to run your own bookstall and keep half the proceeds for your next community project!
Contact
Contact Claire Harvey (The Forest Underground Project Coordinator) for further details at claireharvey@iscast.org or on 0411 350 673.
Note this offer ends on December 18.