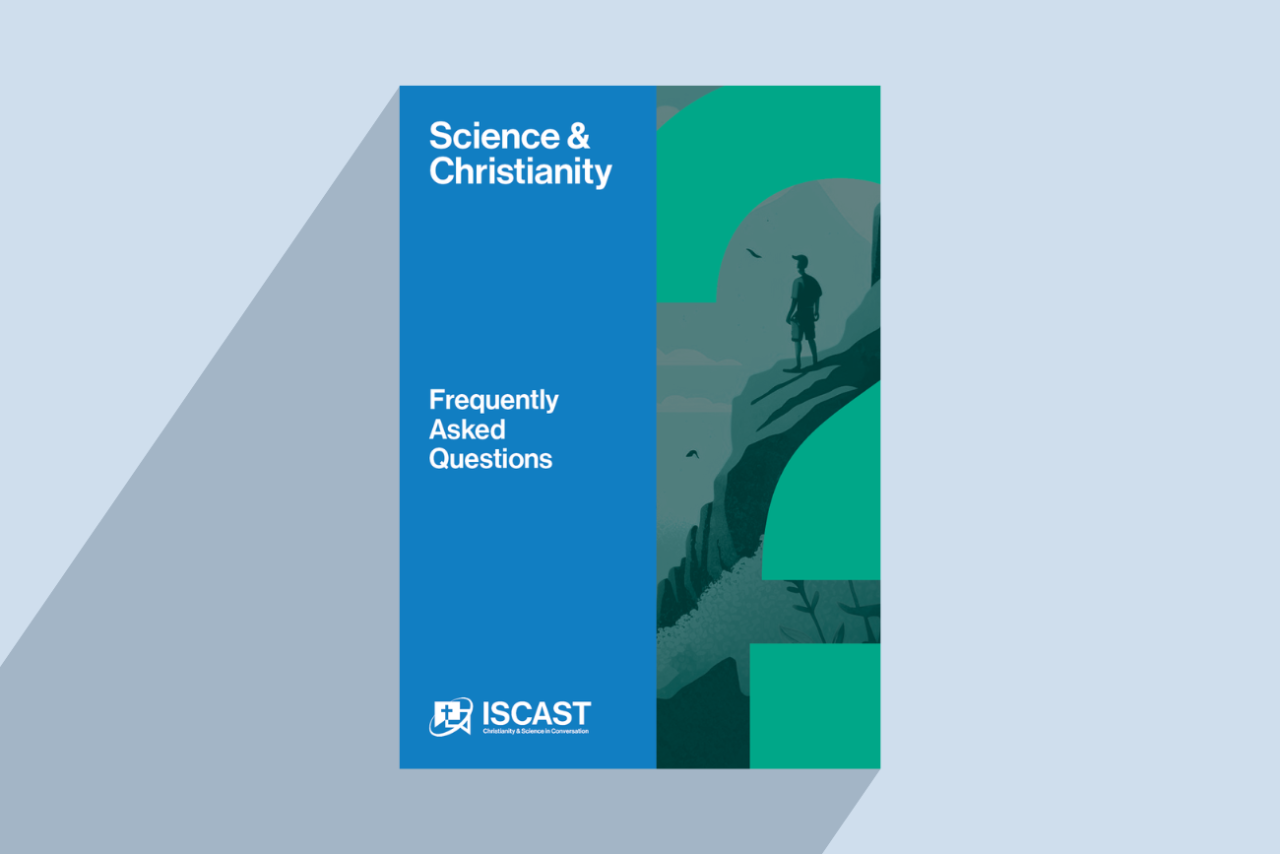 ISCAST is thrilled to announce our brand new resource, the Science & Christianity FAQs booklet.
This comprehensive guide is designed to offer concise responses to some of the most frequently asked questions at the science–faith intersection:
Can a scientist believe in God?
Can science still be a Christian vocation today?
What about Genesis? Did God really create the universe in 6 literal days?
Is it wrong for me to believe evolutionary theory?
I thought science and Christianity were at war. Is that true?
Does science have limits? Will science have all the answers one day?
Written for curious students, devoted believers, or simply someone seeking a deeper understanding, our FAQ booklet provides a helpful starting point for further exploration.
Get printed FAQ booklets
We'd love to provide printed booklets for your event, church, or other group. To make a request, contact contact@iscast.org.
Learn More in "Science & Christianity" by Chris Mulherin
These short, succinct responses are expanded more in the comprehensive, easy-to-read book  Science & Christianity: Understanding the Conflict Myth by ISCAST Executive Director Chris Mulherin.
Written for students, teachers, clergy, parish groups, and lay people, this is an attractive and engaging introduction to the relationship between science and Christian faith.
Buy the book here for $25 (now $20 for ISCAST members).
The book is free for new members of ISCAST; just join here, then send us an email for the book.
Help us keep our resources free
Our aim is to provide valuable resources like the Science and Christianity FAQ Booklet free of charge. To sustain this commitment to accessibility, we rely the generosity of our donors and volunteers.
By sharing our resources, making a donation, volunteering your expertise, or providing feedback, you play a crucial role in ensuring that our resources remains accessible to everyone. Please join us in fostering this important conversation between Christianity and the sciences.
Let us know how you can help by emailing contact@iscast.org.