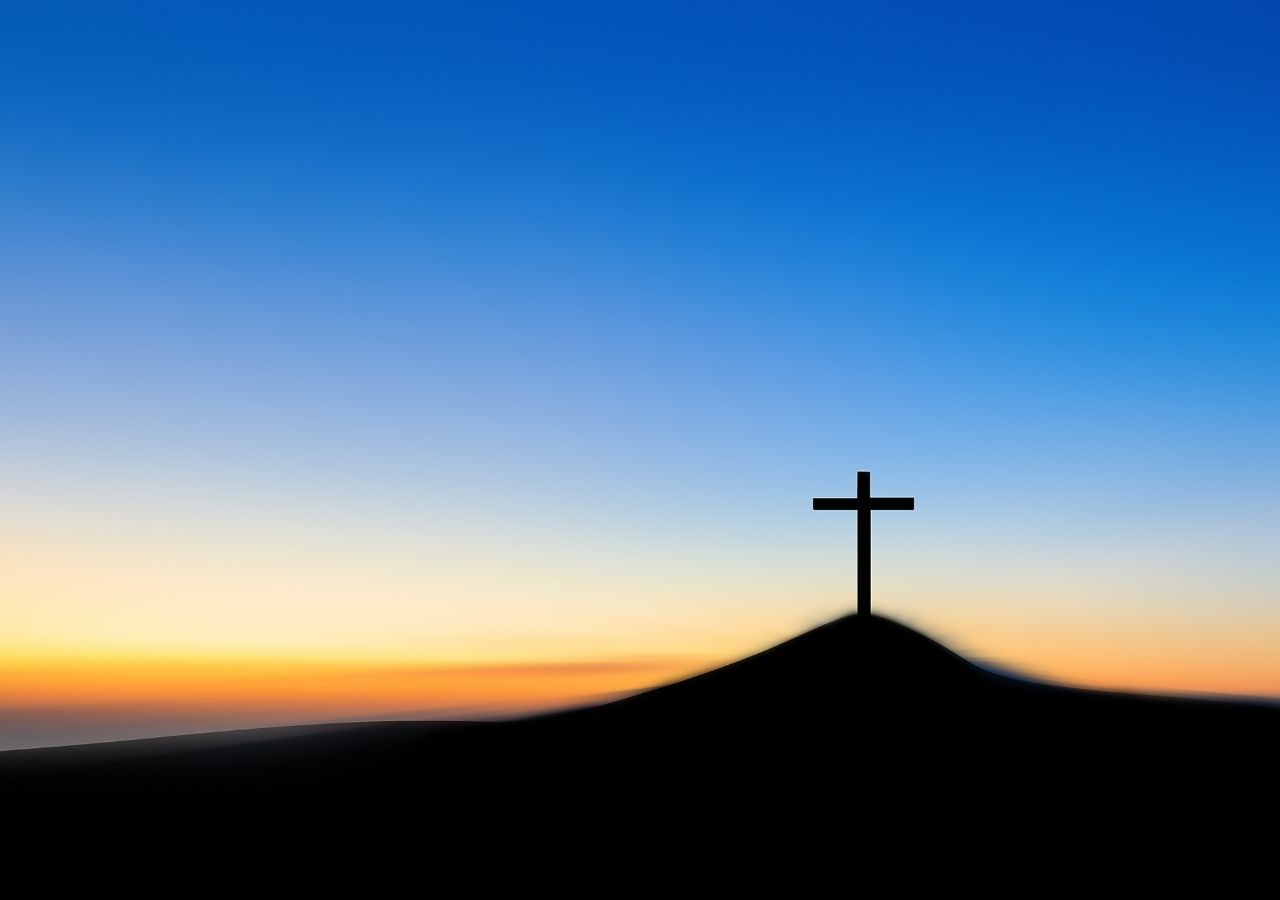 The following document is a draft of various contributions to the ISCAST Kingdom Project.
This document consists of the following contributions:
---
Introducing the ISCAST Kingdom Project
ISCAST exists to encourage a dynamic conversation between Christianity and the sciences. This is much more than just a discussion on the origin of life and the universe. ISCASTians work in many different sciences, from theoretical physics and astronomy, through the biological sciences, through the human sciences of psychology and sociology, to the dismal science of economics to the complex amalgam of different sciences like clinical medicine. This last draws on the sciences of anatomy, physiology, biochemistry, pharmacology and therapeutics, microbiology, psychology and sociology. Each science has its own methodology, and its own boundaries. Karl Barth, theologian (studying the Queen of the Sciences) argues that the subject of every science determines its methodology. Thus, the science of evangelical theology is determined by the Gospel of Jesus Christ. For scientists who are Christian, their faith in Jesus Christ affects their daily life and their scientific life, but how?
In this project I invite ISCASTians to answer the question, "How do you live out the prayer, 'Your Kingdom come, your will be done,' in your daily life?" Such a wide question has had a number of interesting responses, from the privilege of living as a Christian in a secular world, to developing a theology of tractors!
I am putting up these essays as an inspiration to us all in our daily work, and as an inspiration to others to reflect and contribute. The wider the variety the better.
My essay, "Addiction and Atonement" is my own take of how my work as an addiction physician affects my theological reflection and vice versa. I hope it will inspire others.
Associate Professor Alan Gijsbers
MBBS FRACP FAChAM DTM&H PGDipEpi
University of Melbourne
Immediate past president ISCAST
---
Addiction and Atonement: an Easter Reflection from the ISCAST President
Alan Gijsbers
Biography
A/Prof Alan Gijsbers MBBS FRACP FAChAM DTM&H PGDipEpi
University of Melbourne
Head of Addiction Medicine Royal Melbourne Hospital
Medical Director Substance Withdrawal Service The Melbourne Clinic Richmond
President ISCAST.
It is Easter. And I am an addiction physician. What has addiction medicine to do with the atonement?
I submit that addiction is a disease of relationships, and I deal with the mending of fractured relationships daily. When one of my patients read Luke 15, the three parables of the lost being found, he commented to me, "Doc, when I read that story I f****g cried." Atonement is about mending the central relationship—that between God and humankind. God took the initiative in bringing rebellious humans back into communion with him.
Addiction is about dealing with broken people who need grace, but who also cannot be indulged. Enabling is a common phenomenon in addiction care whereby a well-meaning relative protects the patient from the consequences of their addiction, and so the problem continues. That is not to the patient's long-term benefit. Maintaining standards, yet accepting people. Sounds familiar? Sounds Gospel to me.
The other day I interviewed a refugee from Muslim Africa. He had been homeless in Australia for two years, kicked out by his family in Australia. He had been living on the streets, drinking alcohol and smoking dope. Slowly, with a lot of social support he was cobbling his life back together. I asked him if he thought of going to a mosque, but he was too ashamed to go to worship. He would have to wait and be good before he could be accepted. I initially thought, "Typical Islamic doctrine of works," until I remembered an Indian Christian friend who became embroiled with prostitution and was too ashamed to return to our church in Australia. Grace, forgiveness, loving the broken into restoration … these are the elements of atonement practice for me.
A considerable number of my patients have suffered some form of abuse, whether emotional, physical or sexual. The pain is only temporarily eased by alcohol and or other drugs. Such avoidance does not help recovery. Close to the surface of their pain are major atonement issues such as fear, shame, disgust, outrage, injustice, the desire for vindication, even vengeance, a desire to be clean and an ambivalent love/hate relationship towards the abuser, especially if the abuser is a parent or partner. These feelings are even more acute when the abuser is a church leader, for the question then arises as to why and how did God allow this to happen? Further, if the abuser is a priest, claiming to represent God to his people, what does that say about the sort of God this priest represents?
One of the recurrent themes in my practice is the compulsion to forgive. For many who are Christian, and who have been abused, there is enormous spiritual pressure to 'forgive' the perpetrator seventy times seven times. Handled wrongly, such a duty is little more than the process of denial by the victim, or worse, an acceptance that the victim was responsible for the violation. This buys into the damaged sense of self that the patient might already have. As a first step in recovery, there needs to be a clear delineation of responsibility for the wrong, a sense of justice before forgiveness. The victim needs to be vindicated, and responsibility for the abuse needs to be sheeted home where it belongs. Once again this is atonement practical—justice and forgiveness hand in hand, not in opposition.
I want to try and create some rapport between my clinical experience and the Christian gospel of the atonement. Various biblical scholars observe that Mark's Gospel is a passion narrative with an extended introduction. They then proceed to expound the events of the passion as the doctrine of atonement, the cross is central, everything else a prelude to the cross. On another tack, John Dickson in his book Promoting the Gospel in his appendix I, What is the Gospel?[1] gives the standard systematic theologian's answer that the gospel is a series of propositions about the person and work of Christ. These propositions were clarified by C.H. Dodd as the key features of the apostolic proclamation, the kerygma, and form the basis of the Apostles' Creed and the Nicene Creed. They centre on the birth, death, resurrection, ascension, and return of Christ.[2]But is it possible that the gospel is more than these two reductions?
What if the life of Christ is more than a probationary and testing period to see whether Christ would be sinless and thus a suitable sacrifice for the sins of the world? What difference would it make to our understanding of the gospel and of the atonement if we allowed the extended introduction to the passion narratives to contribute significantly to our understanding of what the gospel is, and to our understanding of the atonement? What would happen (in contrast to Dickson and Dodd, and various biblical scholars) if we described the gospel in the same way as the written gospels, Matthew, Mark, Luke and John? After all, although Mark's Gospel focuses on the passion; there are at least 11 chapters before we reach Passion Week. Likewise, Matthew has 20 chapters, Luke over 19, and John 12 chapters.[3] These introductory chapters contribute significantly to our understanding of the atoning work of Christ.
These sections, first, provide actual vivid case studies of how Jesus as a person practically went about reconciling people to himself and to God. We have many stories, including the calling of Matthew, Zaccheus, the woman of Samaria, the rich young ruler, and many others. In none of these situations was there a particularly detailed theological discussion about atonement, but we do see the winnable ways of Jesus. The story of Zaccheus is a particularly vivid story of how an outcast was won back into the Kingdom of God. His story is not only a good illustration of restorative justice (Cole, p. 77), but also a story of how "salvation has come to that house, for the Son of Man came to seek and to save what was lost" (Luke 19:9). The same point is made with the calling of Matthew, where Jesus makes the point that he came, not to call the righteous, but sinners to repentance (Matt 9:12ff). This is the atoning Christ in action, confronting sinners and winning them to repentance and faith. This is salvation in practice.
As a medical doctor, I am impressed with the close link between salvation and healing, between health and wholeness, and of healing with shalom. While we cannot expect physical healing as an automatic flow on from the cross, if we understand healing in the broader sense of salvation and shalom, then we would see the link that the church has had with its ministry of healing throughout the ages. Healing was a significant part of Christ's ministry on earth. Jesus commissioned his disciples to pursue that three-fold ministry of preaching, healing, and exorcism, and up until the Enlightenment and the scientific revolution, when the divide between healing and the church began, there was a strong relation between the church's ministry and healing. Further, health and death are linked, and part of salvation wrought by Christ is a new and less fearful approach to death and dying.
Secondly, studying the introductory chapters to the passion narrative allows us to learn more about how our Lord understood his atoning ministry and what he taught about his atoning work. The central theme of Jesus' ministry is the coming of the kingdom of God. In anticipation, Israel was called to repent and believe. But the context of that ministry is compassion on those who came to Jesus who were ill with various diseases, severe pain, demon possession, epileptics and paralytics, and how Jesus healed them all. It is in the light of the crowds and their suffering that Jesus expounded the Beatitudes (Matt 4:23-5:1). Further, later in Matthew's Gospel we read that Jesus had compassion on the crowds, because they were shepherdless. (Matt 9:36ff). Jesus vividly taught reconciliation, for instance in the moving parable of the prodigal son and the moving parable of the tax collector and the Pharisee (Luke 18:9). Interestingly, the tax collector, in calling for mercy, uses the hilasterion term (is that propitiation, expiation, or a mercy seat?) that has caused so much theological debate. Further, Jesus described the forgiven man as "justified" without describing the mechanism by which such justification would occur. Most interestingly, these touching stories were polemically addressed to Christ's enemies.
Thirdly, if we looked at the first part of the gospels, we would understand more clearly the human reasons why Jesus died, insofar as he fell foul of the religious establishment of the day. His arrest was by no means a passive capture of an innocent teacher expounding benign blandishments to a group of naive followers. Jesus mounted a vigorous and sustained attack against the Pharisees, Sadducees, and Scribes over their hypocritical self-righteousness and lack of compassion. Jesus took the fight up to them. In some ways he inflamed the situation by purposely healing on the Sabbath and by his pointed attacks in his teaching. He was not the heavenly diplomat who sought to negotiate peace at any price; rather, his shalom was obtained at great cost, the cost of his own life.
Christian atonement is not some doctrine dreamt up in academic isolation but a fact forged in the violent, bloody, and fatal clash with the most well-developed religion of the day. It was taught in the early church by people used to being ostracised and excommunicated, who suffered all manner of violence in opposition to their teaching. Many gave their lives for the sake of the gospel. The atonement was forged against highly upright people who knew their Scriptures, fasted, prayed, and gave alms but whose paltry, compassionless righteousness was shattered by an encounter with the real righteousness of God coming in reconciling power to the broken, the lost, the sick, and the outcast, much to their shock, anger, and ultimately their hate. All this and more are taught by this broader approach to the gospel. Jesus did not just teach atonement, he embodied atonement.
But even more deeply, we get an overview of the divine strategy for winning the hearts and minds of humans back to God. God did not come in splendour and power to take over the might of Rome and install a new world order. Although Jesus did come as King, he came to Bethlehem, a remote corner of the Roman Empire. Further the Gospels specifically show it was not Jerusalem, but Bethlehem that was chosen. God did not come as a ruler, but as a carpenter, an itinerant preacher and healer, one who chose twelve ordinary men as his closest followers. God came and lived as a citizen of an occupied country, living freely even within those restraints. In the words of the Philippian hymn, he who was equal with God chose to set that aside. He took the form of a servant and became obedient to death by crucifixion. Once Christ had wrought our redemption on the cross, had risen and ascended, he sent his Holy Spirit on the church and so launched an extraordinary movement of common people (1 Cor 1:26–7) who confronted the might of Rome and in four centuries had survived and surpassed it. That was atonement, a heart and mind-winning movement wrought by Christ among ordinary people empowered to live out the kingdom values of a greater righteousness, love, and shalom.
Yet we must not underestimate the degree of theological sophistication of these common people. Paul wrote his letters to them, and many great revivals have occurred precisely because people have realised their spiritual bankruptcy before a holy God and that in Christ God has provided deliverance from the guilt and power of sin, because of his son's death and resurrection.
One of the major themes of the gospel is the theme of freedom. God's reconciling work is to make us free from our sin to choose God's way. The salvation that God has wrought in Christ is a freedom from sin, fear, death, Satan, and the law and that where the Spirit of the Lord is, there is freedom. For patients with addiction, the gospel offers freedom from bondage and fear.
A leader in the science-Christianity dialogue, Sir John Polkinghorne, edited an interesting work on the theology of freedom.[4]It centres on the concept of kenosis in creation.
Traditionally kenosis has been used to describe Christ's emptying of his status of being in the image of God, to taking on the form of a lowly servant even to the point of death on the cross, (Philippians 2:4-11) but there is a Christian tradition that sees kenosis occurring between members of the Trinity and also in relation to God and creation. Kenosis in creation is picked up from the Jewish concept of ZimZum, where the infinite God contracts and creates space to allow creation to be. Central to kenosis is the idea of freedom, whereby the creator allows the creation to be free to make itself. Creation is allowed to flourish. This freedom is quite the opposite of strict control which renders the beloved a slave of the lover. So the universe is allowed to evolve freely. This gift of freedom is an important gift that we can give each other and quite different from the fearful control so often exercised in evangelical circles, and in addiction care.
But comments on the freedom of the gospel are not just recent. James Denny has a very strong section on freedom from the law in his book The Death of Christ. He comments that we constantly deny the sufficiency of the death of Christ by reintroducing customs as creeds or conventions which, while good in themselves tend to corrupt. Instead he argues for a "liberty of responsibility towards the One who has loved to the point of death."[5]
The gospel delivers believers from the power of sin. A palpable charge by critics against the narrow view of the atonement is that it is a narrow legal sleight of hand, a narrow justification which declares the guilty innocent without any further change in the sinner or in their behaviour. That creates people who continue to sin, and as such create lawlessness. Paul faced such a charge very early in his ministry, and not surprisingly spent a number of chapters in Romans (6–8) refuting such a charge. Full atonement moves people from death to life, from being in Adam to being in Christ, from a slavery to sin to a free service of the living God, from being under the power of the flesh to being empowered by the Holy Spirit. The atonement truly frees us from both the guilt and power of sin.
I alluded in the opening paragraphs to the fact that one of the key issues for me practically is the issue of forgiveness. Simon Wiesenthal, the famous Nazi hunter wrote a book about his experience in one of the prison camps.[6] As a prisoner he was suddenly called out to sit with a dying SS soldier who felt it necessary to confess his mis-deeds to a Jewish person. He asked Wiesenthal for forgiveness before he died, but all Wiesenthal could do was to listen to him and give him silence. Subsequently, about 30 different thinkers including the Dalai Lama and Desmond Tutu were asked to respond to that story. It would have been good to have seen an evangelical response. It may be going beyond the brief of biblical theology, but the challenge is there for a thoughtful evangelical response on the nature, extent, and limitation of forgiveness.
We have explored how the atonement is practically expounded in the body of the Gospels, and how one of its key issues is the gift of freedom. But the atonement is not just a conceptual map. It is God's answer to the dilemma facing each of us, prisoners of our sin; guilty and powerless. It is God's solution, marrying justice and mercy, righteousness and peace. It shows the costly lengths God would go to save humans who cannot save themselves, and saves humans without compromising God's righteousness. In the end it is a sweet doctrine leading to our transformation in hope and therefore to gratitude, worship, embodiment, and proclamation.
---
---
Doing the Will of God on Earth: "Give Us, This Day, Our Daily Bread"
Biography
Ross is a committed, even enthusiastic, engineer with a lifelong involvement and interest in agriculture. He has worked in the agricultural machinery industry, taught and done research in Universities and written curricula materials for professional agricultural engineering courses in the developed and developing world. He also likes to build engineering models in his workshop and to watch the green grass grow on the family farm on the northern outskirts of Melbourne.
Abstract
Within the context of the Creation the text explains how, in later life, I came to understand that working to help provide daily bread for the human population was, in part at least, a valid expression of doing the will of God on earth. This allowed an outlet for my two interests – a family-based background in agriculture and a personal interest in mechanical things.
Professional education in mechanical and agricultural engineering provided the basis for my life's work in learning, teaching and writing in Universities in New Zealand, Australia and Indonesia. The text goes on to explain how these experiences also provided the opportunity to fulfil a need in agricultural engineering education for general curricula materials in both the developed and the developing world. On-line publishing by the University of Melbourne provided world-wide access to these at no cost.
Introduction
In seeking to share how we, with our particular interests and gifts, have sought to do the will of God in our personal and professional lives, I find myself at the intersection of three formative interests; firstly an interest in mechanical things, which seems to have been an inherent trait, and then in agriculture and the Christian faith, which both clearly had family origins.
For me the answer to the issue of what I would do or be in my life of course did not come about at the end of a period of rational analysis. The often lay-led, Methodist traditions of our family provided a solid, if simple, practical base for later, more mature theological understanding. But it is only in looking back that I recognise the hand of God in the series of opportunities that were presented and holistic choices that were made within my family and within the technical and Christian communities.
The mid-decades of the 20th Century, when I grew up, was a period significant change in the theological understanding of the relationship between evangelism and social involvement as biblical expressions of the gospel.[1]I came to see that helping to provide food and fibre could be seen, in some respects at least, as part of 'doing the will of God on earth…'. The timely, local development of 'agricultural engineering,' as a subject for professional study at the University of Melbourne and associated work, therefore provided me with a field of employment that satisfied my three interests noted above. In doing so it helped to answer the prayer that Jesus taught us – 'give us this day our daily bread'.
The Creation
The Creation, which itself is an expression of the will of God, gives the context in which we are invited to pray that God's will, will be 'done' on the earth as it is in heaven. Genesis lists some of the resources which have been given for that purpose – light, land, water and [green] seed bearing plants for human, animal and plant life (Genesis 1:1–13).
In addition to these physical resources, the creation is also replete with other resources – laws, mechanisms and processes that God has provided so that the earth could be 'filled' through breeding, growth and evolution of plants and animals and through a Christian understanding and technological development by humans.[2]
The particular significance of agriculture and food production within this aspect of the 'will of God' is obvious from what is the significant reference to [green] seed bearing plants (Genesis 1:29–31) given their role in powering life on earth with fossil fuel and edible foods for animals and humans. These are one of the means by which the earth was to be filled, subdued and enjoyed (Genesis 1:26–28)
Further, the importance of food production is also seen in the following sentence in the Lord's Prayer – 'Give us this day our daily bread'. This should be seen in the context in which food is one of the most necessary human needs but also one which in terms of availability was, and is for many, the least reliable. In addressing 'Our Father…' the prayer also reminded the first century hearers, as it does us, that even with all the God-given physical and technological resources, the continual provision, particularly of all our daily needs is, in an ultimate sense, a gift from God's all-gracious hand.
Agriculture and engineering
Following the move from hunting and gathering to a settled life with sown crops, one of the most significant developments in agriculture was the introduction of various tools and their associated processes. For example, in ploughing, which is one of the most energy intensive agricultural processes, the use of an animal drawn wooden plough would have eased the burden of preparing the soil for sowing (Deuteronomy 22:10). Threshing and winnowing, are respectively the separation of the grain with husk from the ear, for example by animal tramping or pulling of a threshing sledge (Isaiah 41:15), and the separation of the grain from the husk by throwing the mixture up in the wind (Isaiah 30:24). These, together with subsequent developments would have allowed greater areas to be sown and harvested, and crops to be stored for later use, thereby enabling people to live in towns and cities.
However, the early connections between the theology of creation and its expression in new agricultural technology were not always welcomed. When Andrew Meikle returned to his native Scotland from the Netherlands in 1710, he built a hand-operated 'fanning (winnowing) mill' (of Chinese design) that he had seen there. Meikle's winnowing machine was not welcomed, especially amongst some of the clergy. They asserted that it produced the 'devil's wind' and 'impiously thwarted the will of Divine Providence, by raising wind by human art, instead of soliciting it through prayer.'[3]
None-the-less such devices were widely adopted in the middle years of the 18th C and are still in use by those who seek relief from the tiring and uncertain work of winnowing in the natural wind.[4]
The formal study of such tools and processes is a more recent development; in earlier times these were not considered worthy of research and development because their use was often left to slaves and lower classes. One significant formal example of the positive initiatives to link the 'mechanical arts' to agriculture is seen in the establishment in the 1860's of state- based Land–Grant 'Colleges of Agriculture and the Mechanic[al] Arts' in the USA.
As well as problems associated with these technological changes there are also many short, and perhaps long-term, environmental, social and other problems associated with developing agricultural systems. However, while the ever-present threat of food shortages and world hunger does not allow the luxury of stopping the research and development processes, neither should it encourage us to press on blindly and not consider the long-term implications of our production and environmental activities. This reminds us that not all problems in food production are scientific, technological, or economic and hence not all problems will be solved by more of these inputs alone.
Personal
I have always been interested in mechanical things – and gained a certain notoriety in our immediate family when I could not re-assemble a clock that I had pulled apart! However, my 'Meccano Set' (bought with sales of rabbit skins and mushrooms) offered endless enjoyable opportunities for 'putting together' and 'pulling apart' as well as lessons in the utilisation of local, land-based produce!
Those early years corresponded to something of a revolution in the sources of power and machines on our farm – as in the agricultural industries generally. Power for field machinery using tractors for cultivation, fertilizing, spraying and harvesting of crops replaced horses; static machines using farm generated and later mains electricity replaced human power for milking, shearing, crop processing, etc. I still have vivid memories of the time when each of these was introduced to our farm. All of which stimulated my interests in general engineering. Although I didn't understand what it was at the time, I still wanted to be involved in it! So, with the encouragement of my parents and teachers, my post-secondary education led to a professional, mechanical engineering diploma and then, at the significant time in the newly commenced under-graduate degree, to studying Agricultural Engineering at the University of Melbourne. I was the eighth graduate in the first four years.
Following a period in the agricultural machinery manufacturing industry in Melbourne, I moved with Joan (my ever-loving wife and keen-eyed editor/proof-reader) and our two girls (one to be born in New Zealand), to five years of research and teaching at Lincoln College in the University of Canterbury. On the side, and largely unsupervised, I undertook a research-based Masters' degree.
In 1972 we returned, as we had planned, to life on the family farm near Melbourne and, at a personally significant time, to a Lectureship in the Agricultural Engineering group at the University of Melbourne where I served for 25 years. While I was well known there, had appropriate teaching experience and a willingness to use it, I was fortunate to be appointed to a permanent position in the Faculty without a PhD. It was a case of both parties needing, in the short term, to reach the same mutually convenient outcome.
Together with various Christian experiences, my formative engineering experiences had been on a mechanised farm, at an engineering Institute, at an academic University and in a first-world industrial setting. My 'vision', – if that does not sound too pretentious, was to use my background interests and these experiences to promote agricultural engineering at a professional level. I saw this as the most fulfilling and effective way to encourage young people seeking higher education to move into this emerging and holistic field both in Australia and in developing countries.
Teaching at University of Melbourne
The unique policy of teaching a service course in agricultural engineering in agricultural science courses at University level in Australia came to Melbourne in 1926 with the appointment of the foundation Professor of Agriculture, Samuel Wadham, from the University of Cambridge. Wadham's initial appointment as Lecturer in Agricultural Engineering was one, R.R. Blackwood, later Chancellor of Monash University.
My undergraduate teaching at the University of Melbourne continued the teaching of the engineering service course to agricultural science students and two themes at a professional level to the agricultural engineering students. Both including a full program of practical work. This proved a handful mainly because the latter course had never been taught in a systematic way and suitable curricula resources, including textbooks were almost non-existent.
The introduction of a theme on the 'physical properties of agricultural materials', although never really understood or accepted within the School of Agriculture, provided an interesting development in relation to in its plant breeding activities. This involved being a co-supervisor of PhD projects using engineering measurements to evaluate the outcome in their genetics research. One of these projects involved the development of novel methods of measuring the strength of canola seed pods which enabled the selection of strong lines and so reduced the losses from pod shatter during harvest. A second somewhat similar project sought to measure the shear properties of pasture grasses enabling the selection of 'softer' lines which would encourage sheep to increase their food intake and their associated growth rate.
Notwithstanding the general lack of interest by the Australian agricultural machinery industry in employing professional agricultural engineering graduates, the undergraduate teaching went on for some 20 years within the small, friendly group – many with Christian sympathies. However, with the rise of environmental awareness, the general argument got around that we needed to move from promoting greater food production to greener, cleaner production. So 'my' component of the undergraduate course associated with machines for producing and processing products was stopped and the balance, related to soil and water, became part the new 'Environmental Engineering' course.
In doing this the University was ill-prepared for the emerging field of so-called precision agriculture. In this field machine processes are controlled using the global positioning system to optimise each process at the scale of local areas (a few square metres) according to local needs rather than at an overall field scale. Nor was the University prepared for training students for the impending revolution involving the use of robots and drones for measuring and managing field processes.
I ought to confess that I was also technically ill-prepared for these developments and with hindsight should have been offered or should have suggested a retirement package. Instead, I took the part-time employment package while teaching and supervising in the engineering Masters' course and a new option in the final year of the undergraduate Agricultural Science course.
During the years we had a trickle of overseas students in the Department doing some senior undergraduate course-work subjects, together with a minor thesis, for a Masters' degree. About this time the Faculty had consolidated this course work Masters approach, and, in a far-sighted move, formed an 'International Development Technologies Centre' which, in addition to technical courses chosen from all Departments across the Faculty, taught general courses on the philosophy, economics, politics and education of and for community development. This Government funded program was aimed at preparing students to return to their home countries to work in the 'traditional sectors' rather than in the 'modern sectors'. I continued part-time, teaching courses in agricultural technologies and supervising project work. Unfortunately, in the end the idea of studying for work in the traditional sector of developing countries lost its appeal and self-funded students chose the regular course-work Masters' program.
As part of my long-term interest in agricultural engineering education and the lack of suitable curricula materials I wrote two monographs, one on agricultural tractor performance and one on fluid-particle mechanics with special reference to agriculture. The tractor monograph[5]published in 2002 is quite general and gathered material mainly from the research literature plus some of my unpublished work. It is presented in a didactic form suitable for professional under-graduate courses and others wishing to break into the research literature.
The fluid-particle monograph[6] published in 2006 is also based on the research literature but has a quite general trajectory plotting program available with it. The monograph illustrates many applications in agricultural processes involved with everything from seeds and fertilizer pellets to liquid droplets and even to sports balls! It opens up on a world-wide scale a tool for study and research that heretofore has not been available in such a general and freely available form.
Both monographs, which are quite unique, were written with the objective of serving the developing world but seem to have also met a need in the industrialised world as well. The question arose as to how best to make them available, particularly in the developing world, at no cost to me or the end-user.
The expensive, commercial publishing of hard copy textbooks does not meet the needs of many developing countries nor, it seems, the portfolio requirements or the social responsibilities of many international publishing companies. As an illustration, I can cite my experience in visiting the publishing house of Macmillan and Co in England. Alas, even with my name prominently displayed and my arguments about the needs of developing countries fully marshalled, I failed to win their interest. They seemed more interested in the common academic subjects, in spite of multiple titles of these already being available from various publishing houses.
Perhaps that failure was providential because at that time the wonderful facility of 'on-line' publishing had become available through the University library. Hence it was used to publish the monographs. It answered the need for world-wide availability on a personal computer with no cost to up-load, down-load or distribute the text.
Teaching in developing countries
With population pressures for increased crop production, the Green Revolution involving the use of modern rice varieties and double cropping (two crops in one year) was being promoted in SE Asia. This also required the use of small machines, for example, to quickly prepare paddy fields and dry the grain. This had been recognised by the International Rice Research Institute who provided designs of small, simple rotary tillers and flat-bed dryers suitable for local manufacture in simple workshops and their use by those who needed them.
To set up and optimise the use of these units requires the knowledge of, and measurement of their functional performance. How and in what terms this should be done for various crops and soils were questions that were relevant for University graduates to understand and have the competence to answer. This is the equivalent to teaching a man(sic) how to fish or even how to make the necessary fishing tackle!
However, the topic of agricultural engineering, which was usually taught within the Faculties of Agriculture, was often poorly resourced with little locally relevant curricula material. Although they had laboratories, these were filled with externally funded, high quality experimental engineering rigs which, as far as I could see, did not readily serve the agricultural industries and in particular its major crop – rice.
During these years the Australian Government, through Australian Universities, particularly the University of Melbourne, offered assistance in agriculture mainly to the Universities in the poorer and drier eastern islands in the Indonesian archipelago. The work consisted in up-grading University staff in relevant areas with lectures, course notes, laboratory equipment and perhaps a vision of how they might better serve their local agricultural industries. In designing the course which I was invited to conduct, I was conscious of the need to avoid promoting a particular type or scale of technology but rather the engineering science associated with the particular processes and the functional performance of the devices being introduced.
I led one team of six staff over a period of a month at the University of Hassanuddin in Ujung Pandang on the island of Sulawesi and later contributed to a Dutch team working on similar programs at the University of Brawijaya in Malang in eastern Java. Some 20 or so University staff from local and surrounding islands attended each. Students who performed well at these and similar courses were nominated to participate in the course work Masters' program in Melbourne described above.
Publishing for developing countries
One of the most significant and formative aspects of the diploma course which I undertook as a young student was the learning from practical work – the testing of the functional performance of the various machines and the discipline of writing reports. These were skills that I never forgot and so I sought to apply and teach them in all the agricultural engineering teaching positions that I held.
The experience of teaching in Indonesia discussed above and later visits to developing countries in S.E. Asia and E. Africa confirmed to me that there was a widespread need for a set of simple designs and drawings of experimental agricultural engineering equipment that could be made locally in simple workshops. The series was entitled 'Locally made Equipment for Teaching and Research in Agricultural Engineering'. It was hoped that they would be locally 'owned' and used to suit local agricultural needs – something that appeared to be missing in the externally funded equipment that was common in many departments. As an example, in drying rice, which is necessary in many tropical areas, there was interest in moving from on-ground sun drying to small scale bin drying or even continuous flow dryers. Among the simple experimental equipment we took to Indonesia, was a small, electrically operated dryer with relevant instruments that could be used to study how rice and other crops dry when heated air is blown through them.[7] The results could then be used to design a dryer of any type and scale.
Eight designs of experimental field equipment were later separately published and also made freely available through the on-line University publishing facility, now called Minerva Access.
On-line publishing of curricula materials provides a low-cost method of up-loading the material and a low-cost method of down-loading it and making it available to third world students. The continued interest in the tractor monograph over 17 years is illustrated by the fact that there has been some 26 thousand down-loads on the University website from 150 countries. In the last year, of the ten countries with highest number of down-loads, six were developing countries with 75% of the down-loads; India is the most popular with some 650 per annum partly because it has been adopted as one of the standard text books for their professional agricultural engineering courses; others countries included Ethiopia, Tanzania and The Philippines.
The on-line publications promoted some interesting developments. One was the translation of the tractor monograph into the Farsi language and its re-publication in Iran. I do not know how successful that enterprise has been but the English version still attracts interest in the Middle-East.
The other was to undertake a short consultancy as PhD supervisor in Italy for a student developing farm-scale machines to clear land and dig up anti-personnel land mines using remote controlled tractors. One reason I used to justify my interest in the project was because such mines are like agricultural root crops – they are buried some 100 mm below the surface, their exact position is unknown, they are easily 'damaged' but usually can be handled if done with care. The student gained her PhD and neither of us lost any limbs!
At the time of writing I am involved in a wrangle regarding the operational instability of quad-bikes and the provision of roll-over protection[8]. The lack of understanding of machine and soil dynamics by the universities and other parties concerned is very disappointing and has left the subject mired in controversy driven largely by overseas commercial interests. With the Government's limited involvement and its failure to promote an appropriate industrial standard, it appears unlikely a long-term solution to the matter will be found in the near future.
Conclusion
In conclusion I acknowledge that I do not have any direct evidence of how my teaching and publications might have helped in designing or operating the associated machines or in promoting food production. The best evidence of their value and cause for gratitude is the growing interest in and apparent relevance to their use in developing countries.
I remember spending a brief time as a plough-boy driving two horses for my father. Now tractors with 100 times their power can be set up and managed in accordance with the principles described in the tractor monograph and steered automatically from the Global Positioning System. I also remember using a hand operated winnowing machine to clean some grass seed, much as my Scottish ancestors might have done 200 years ago. With significant help from the computer programmers, I produced the afore-mentioned trajectory plotting program that could be used to design a winnowing unit that might be fitted to a modern M$0.5 cereal harvester or a hand- operated winnower that would serve at village level around the world. Such is the power and wonder of modern technology and of our Creator-God who willed it so.
But perhaps the most rewarding experience was sharing with colleagues in teaching the engineering design of processes that have evolved over the centuries and are still relevant today; to hear of the successes of young people in applying them in industry, government, teaching and also in Christian work in the modern world is cause for gratitude.
In summary I also reflect on how the theology of creation and the technology of agriculture have changed without one moment's thought of 'devil's wind'! I believe that such machines and processes are suitable, holistic means of utilising the earth's resources and feel blessed in having been able to help develop them to play a part in seeking to answer our prayer, 'Our Father …. give us this day our daily bread'.
I offer you tonight, Lord, the work of all the tractors … in the world.[9]
Bibliography
Moberg, David. 1973. The Great Reversal–Evangelism versus Social Concern. London: Scripture Union.
Macmillan, Ross. 2019. "Design and Evolution: A mechanic looks at the mechanistic world." http://iscast.org/node/653.
Handley, James. 1953. Scottish Farming in the Eighteenth Century. London: Faber and Faber.
Macmillan, Ross. "Winnowing in the Wind – A Computer Study", Agricultural Mechanisation in Asia, Africa and Latin America 30, no.1 (1999):56–58.
Macmillan, Ross. 2002. The mechanics of tractor-implement performance: theory and worked examples: a textbook for students and engineers. Melbourne: University of Melbourne. http://hdl.handle.net/11343/33718.
Macmillan, Ross. 2007. The mechanics of fluid – particle systems: with special reference to agriculture. Melbourne: University of Melbourne.
http://hdl.handle.net/11343/34073.
Macmillan, Ross, and John Sutherland. 2003. "Locally made equipment for teaching and research in agricultural engineering." Manual No.7. Grain drying rig. Melbourne: University of Melbourne. http://hdl.handle.net/11343/33764.
Macmillan, Ross H.2017. "Quad-Bike Operational Instability." https://doi.org/10.3390/safety3020015
Quoist, Michael. "The Tractor" in Prayers of Life. Dublin: Gill and Son, 1966.
ENDOTES FOR MACMILLAN
[1] 'Agricultural engineering' is the research design, development and management of the physical machines, structures and processes required to serve the growing of agricultural crops and the primary storage and processing of their products.
[2] Macmillan, "Design and Evolution."
[3] Handley, "Scottish Farming in the 18th Century."
[4] Macmillan, "Winnowing in the Wind," 56-58.
[5] Macmillan, Tractor implement performance
[6] Macmillan, Fluid-particle systems
[7] Sutherland and Macmillan, Grain drying
[8] Macmillan, Quad-bike operational instability
[9] Quoist, Prayers of life
---
Faith, Hope and Love – The Greatest of These Is Love
An Expanded Address at All Saints School Commencement Service, February 2nd, 2018. The address was pitched at year 11 and 12 students and staff. Finalised 5th February 2018 
Professor David Goldney
Biography
David Charles Goldney was born in Adelaide, South Australia, the youngest of six children and a fifth generation Australian. His father was a Methodist Minister and his mother actively involved in fledgling women's movements.
David grew up in a house that was filled with music, books and parents who encouraged all of their children to be the first generation to receive a university education. David attended Adelaide University from 1958 to1962 where he completed a science degree majoring in Botany and Biochemistry. David later completed a Graduate Diploma in Education. David met his future wife and long-time partner of 35 years, Joan Chapman, at the Mount Barker High School in the Adelaide Hills, and they married in 1965. Joan and David have two children — Alex and Jodie.
In 1968 David accepted a tutorship in the Botany Department of the University of Queensland, enrolling concurrently for a Master's Qualifying exam and gaining first class honours. He then gained a Commonwealth Postgraduate Scholarship and enrolled as a Doctoral student, investigating the role of ethylene in the ageing of leaves. In 1972 David accepted a science lectureship at the newly established Mitchell College of Advanced Education (MCAE) in Bathurst, planning to live in this provincial city for three years before moving back to Adelaide. Thirty years later, he and Joan are established "Bathurstians".
Despite high teaching loads and the underlying philosophy of CAE's not to encourage research, David and a number of colleagues set up a range of research projects and actively involved student teachers in field ecology programs. With the help of grants from the Commonwealth Government and the National Trust, David provided the first overview of the conservation values of the Central Western Region. By the mid-1980s he had carried out defining studies on the distribution, abundance and status of every vertebrate species in the region and had set up long-term vertebrate studies and sites that continue to this day, including one of only two mark-recapture-release studies of platypuses in Australia in 1986.
During the 1980s, David began to conceptualise his understanding of the relationships between nature conservation and production agriculture and to alert the community through public speaking, newspaper articles and media appearances, about the interconnected twin evils of land degradation and biodiversity losses across the major agricultural landscapes of Australia. His central thesis that the process underlying Australian agricultural landscapes is 'desertification' was a prophetic call, not always received kindly, but now with salination rampant and agricultural landscapes malfunctioning, one that is widely accepted.
Over the last 20 years David has spoken to thousands of landholders. This culminated in the major publication of a 'Save the Bush Toolkit' in 1997, a team effort driven by David to facilitate landholders using simple but effective observation methods to assess their farms' natural resources and to instigate repair measures where possible. The dissolution of the CAE sector and the formation of Charles Sturt University provided David with the chance to work with postgraduate students and a range of staff from other disciplines across the university campuses, in an environment that encouraged and recognised the value of research. David developed a number of multi-disciplinary research teams to investigate the links between nature conservation and production agriculture.
In 1996, he received an award for Outstanding Contribution to Environmental education from the Government of NSW. David is a member of seven learned societies, on the editorial boards of two international journals as well as a referee on a regular basis for many others, and is a member of numerous natural resource committees. He was the foundation head of the Environmental Studies Unit and an Associate Director and later Director from 1997 – 1999 of the Johnstone Centre, one of the largest designated research centres within the university.
David has published widely in academic journals as well as regularly communicating important scientific outcomes via the media to the general public. He has 43 refereed publications, is the joint author of three major conference proceedings, has given over 50 conference presentations, is the author of 27 major consulting reports for national and international companies plus numerous minor reports for councils and conservation groups.
David is very active in a range of community activities including the Uniting Church where he is a lay reader, the National Trust of which he is a member, Amnesty International and numerous conservation groups. He is Deputy Chair of the Central West Catchment Management Committee. Since his retirement from the university David has been appointed a Professorial Associate and continues to supervise postgraduate students on a part-time basis as well as remaining actively involved in ongoing research. David has been granted a travelling fellowship worth $28,000 by the Commonwealth Government to investigate "the integration of nature conservation and production agriculture" in North America, the United Kingdom and Northern Europe and to report back to governments on the relevance to Australia's worsening land degradation and bio-diversity losses scenarios.
---
I am a hard-nosed scientist, a wildlife ecologist, an academic given to rational thought and logic. I am also a committed Christian in the Evangelical1 tradition. My faith and my science are well integrated rather than being artificially kept in separate compartments. People often ask me How can you be a Christian and a scientist—aren't they mutually exclusive? I am in good company with thousands of men and women scientists from nearly every nation on earth who share my Faith, from Nobel prize winners to the inventor of the Bionic Ear in Australia.
When the scientific revolution exploded in Christian Europe in the 17th C, Christians were at the forefront in facilitating this life changing movement. The scientific revolution was able to flourish in a Christian culture for many reasons including belief in four simple propositions:
There is a Creator God who brings the universe into being;
The Creation is Good;
The Creator (God) is other than his creation; and
The universe is ordered and its processes can be understood.
Christianity never embraced Pantheism2. Hence when the thunder rumbles and lightning strikes, we can look for rational and natural explanations about these phenomena or any other happening for that matter, rather than see them as perhaps expressions of an angry god, or even irrational magical processes. Aristotelian thinking (from 350 BC to around 1600) gave way to questioning and hypothesising, unleashing the power of experimental science.
When I was beginning my academic journey at the University of Adelaide in the late 1950s the prevailing scientific world view saw the universe as being in a steady state – unchanging – a view championed by the atheist astronomer Sir Fred Hoyle, since it appeared to do away with the notion of a Creation and therefore a Creator. The proposition was that the universe had always been there! It was the Belgian Catholic astronomer priest, Professor Georges Lemaitre, who proposed a different model, and bequeathed to us the notion of the Big Bang theory and the ever-expanding universe, the very antithesis of the Steady State theory. One of the arguments used by Hoyle to ridicule the Big Bang theory was that it would, if true, allow the Christian Genesis story some wriggle room. Indeed.
Let me introduce you briefly to one of the fathers of the scientific revolution, a German Lutheran Christian born in 1646 – Gottfried Leibniz. He was a mathematician, philosopher, physicist and psychologist. He, along with Newton, independently invented calculus and the binary system at the heart of modern computing. He is regarded today as a genius. One of his legacies was to ask what is now agreed to be one of the great metaphysical questions of all time and one that none of us can escape asking –
Why is there something rather than nothing?
It is a deceptively simple but nevertheless a very profound and timeless question. Furthermore, as people living in the 21st C we might also want to ponder on other questions such as: Do we live in a universe that is the product of blind chance or does it demonstrate purpose? Was there a 'beginning' and what was before the 'beginning'? And is our planet in the 'Goldilocks Zone'3of the solar system, the result of a chance series of events, or is this too consistent with a purposeful universe? Leibniz's compelling question is with us in our waking and in our dying. Reflecting on his and other such questions provides us with clues that at least raise the possibility that there might just be a 'god' somewhere, a Ground of Being who brings all things into existence. Leibniz thought so.
A contemporary of Leibniz was another universal genius and fermenter of the Scientific Revolution, also a convinced Christian – Blaise Pascal. He proposed a Wager –
God is, or He is not. But to which side shall we incline?
Is it heads or is it tails? In today's parlance we think in terms of:
atheism (there is no god),
agnosticism (I do not know if there is or is not a god),
theism (There is a God – a Ground of Being who is active in the world) or perhaps
Deism (There is a god but he remains aloof from the world and having created it leaves it to its own devices).
Pascal also encourages us to explore the possibility of God communicating with us in multiple ways including through Word of God in Scripture and Word of God in Nature. I suspect that most of us at some stage in our life pilgrimage will of necessity consider atheism, agnosticism, theism or deism as our basis for living. I know that as a teenager I went through that harrowing but necessary process.
Johannes Kepler, a German Lutheran Christian born in 1571, the father of physical astronomy, first described his three laws of planetary motion, and in one fell swoop, took the study of the night sky from the superstitious fear that gripped the hearts and minds of the common people and scholars alike, to rational investigation, and in the process believed that he was thinking God's thoughts after him.
Sir Isaac Newton, often thought of as the greatest scientist who has ever lived, also had a well-articulated Christian world view. He built on Kepler's knowledge base to create his theory of universal gravity and the three laws of motion. Whilst understandably he had a very mechanical view of the solar system, he nevertheless saw God's hand at work.
That brings me now to consider briefly the scripture reading we have just listened to from St Pauls letter to the Church in Corinth – And now these three remain: Faith, Hope and Love and the greatest of these is love.
Faith
The atheist astronomer the late Carl Sagan, a brilliant interpreter of the heavens, once said that Faith is believing in something in the absence of evidence. The atheist author of the God Delusion labels Christians as Faith-heads. I beg to differ – rather I see Christian faith as a leap of the imagination4 and never a leap based on absence of evidence. As the writer to the Hebrews puts it – faith is the evidence of things not seen.
Let me explain. For hundreds of years people saw the stationary earth as the centre of the solar system until Copernicus came up with a revolutionary understanding that saw the sun as the centre of the solar system with the planets, including the earth, revolving around it. This was a brilliant leap of the imagination – he could not actually see his model he could only imagine it, and then test his understanding through making predictions – if you like 'the evidence of things not seen'. This revolutionary understanding represented what scientists call a paradigm shift, seeing natural phenomena in a radically different way. Once we were blind to reality – now we see the world differently. Facts remain the same and are always available, but often make little sense unless we are able to connect the dots into a pattern of understanding – somewhat like looking at a random ink blot and suddenly realising that it is actually someone's face – a Eureka moment.
The Eureka Moment for one-time atheist Professor C.S. Lewis who has enriched all of our lives with his children's stories or through his other writings, occurred spontaneously as a passenger on the upper storey of a London double decker bus. There he met God – Ground of Being, or as he puts it in the title of his book– he was Surprised by Joy. The penny dropped after having been constantly followed by in his words, the Hound of Heaven. This was his leap of the imagination. Biblical writers often see this moment as 'once I was blind, but now I see' – what was previously just an 'ink blot' is transformed into looking at reality in a completely different way. Coming to faith enables us to see reality differently, and embrace a revolutionary world view. It does not usher in an era of logical certainty, that is not open to any of us – one reason why I find it difficult to understand the logic of atheism. Faith does however enable us to enter the world of psychological certainty.
Hope
We all hope for so many things, perhaps a better world, or maybe to make a lot of money, or perhaps to become Prime Minister or to do well in the HSC. There is nothing necessarily wrong with any of these hopes! Christian hope is however somewhat differently nuanced. It draws its inspiration from the prophets and imagines a possible future (eschatology) where broken relationships are healed at multiple levels – between God and humans, individual brokenness, the breakdown in international order, and the broken relationship between humans and nature. Scripture couches hope in the language of the Kingdom of God being amongst us and the vision of a New Heaven and Earth, where the wolf lies down with the lamb5 and where justice rolls down like an everlasting stream6. The prophetic intent is to name evil and to work towards it eradication.
Let me give you two examples from my faith tradition. Some of my forebears were Bible Christians in Adelaide, one of the three major divisions of Methodism in colonial Australia that eventually merged to form the Methodist Church of Australia. It is now subsumed within the Uniting Church of Australia. Bible Christians in the 19thC encouraged women to be involved in ministry, forbidden in most other denominations. Serena Thorne, a talented female Bible Christian evangelist, migrated to Adelaide around 1860 where she drew large crowds to hear her speak. She married Octavius Lake a Bible Christian minister only after he promised to accept the right of women to be preachers, and to recognise the equality of women and men before God. Serena, now Serena Lake was a feminist and a leader of the Suffragette Movement and helped bring the vote to South Australian women, as well as their right to stand for parliament. She was also a leader in the Temperance Movement since it was male drunkenness that was the root cause of the epidemic of domestic violence in colonial Australia as well as in Great Britain. Serena's husband, Octavius, was my Father's theology teacher and through him her feminist theology and practices were formative in his subsequent ministry.
In the little village of Tolpuddle in Dorset around 1834, John Loveless along with five other Methodist laymen formed a Union to seek better pay and conditions for farm labourers. It was likely that John was illiterate until he became a Christian during the period of Methodist revivals, and was taught to read and write in weekly Methodist Class meetings. Laypeople were also taught to lead meetings and to speak in public. John and his other union leaders were convicted of swearing a secret oath and sentenced to deportation to Australia as convicts in 1834, but due to a public outcry were eventually pardoned and returned to Dorset as freemen. They became known as the Tolpuddle Martyrs. Through their actions for justice they helped facilitate the formation of the British Labour Party. Methodism was also very influential in the formation of the Australian Labor Party.
Faith enables us to see reality from a novel perspective and Hope enables us as the Body of Christ to facilitate the healing of broken relationships and to seek justice in all the world. But are Faith and Hope enough?
Faith, Hope and Love – The Greatest of These Is Love
Thomas Merton, an influential Catholic Trappist monk, once claimed I believe in Nothing. In writing about his Cambridge University education, he says: I laboured to enslave myself in the bonds of my own intolerable disgust. His conversion and Eureka moment is outlined in his biography – Seven Storey Mountain. Faith will open the door to a New Order, Hope will sensitise us to the universal cry for Justice, but it is Agape Love7that is at the heart of the Gospel, The Good News of the Jesus story. Merton reflecting on this writes: To say that I am made in the image of God is to say that love is the reason for my existence, for God is love. Love is my true identity. Selflessness is my true self. Love is my true character. Love is my name.
'God is love' is the fundamental tenet of the Christian world view, God being expressed as Father, Son, and Spirit, not a mathematical formula, but rather humans struggling to understand the different ways that God reveals himself to us. Perhaps the best analogy that helps us understand this is to think about light that comes to us each moment as past, present and future, but still remains one light. The revolutionary Jesus story, God amongst us, comes to us with multiple paradoxes that can challenge our pre-conceived ideas of what life is all about. If you want to live life abundantly you must be prepared to lose your life. If you want to be in a relationship with Ultimate Reality, Ground of Being, God, and throb in sync with a universal Agape Love you need to be prepared to die to self and to rise again as a person who now sees the world differently. That by the Grace of God is a paradigm shift that Christians call conversion and Jesus compared to being 'Born Again'.
I wish you well in your life pilgrimage here at this moment at All Saints School. If you truly seek Truth you will surely find it and the Truth will make you free.
ENDNOTES FOR GOLDNEY
1 The term Evangelical is entrenched within religious culture wars – I am referring specifically to the tradition that gave us William Wilberforce (abolishing slavery), the Tolpuddle Martyrs (6 Methodist Laymen transported to Australia for seeking fair wages for English workers), Serena Lake in South Australia – a leading figure in the Suffragette movement), Dietrich Bonhoeffer (stood against the Nazi Regime), Martin Luther King who led the USA Civil Rights movement in the 1970s), Nelson Mandela – the first Black President of South Africa, Archbishop Desmond Tutu who courageously stood against apartheid in South Africa, and atheist Professor C.S. Lewis, turned Christian – Christianity's greatest apologist in the 20th C.
2 Pantheism is the belief that all reality is identical with God – so a tree is part of God as is a rock, as is a human and a spider. Christians see God as Creator but other than his creation
3 The distance of earth from the sun, where it not too hot nor too cold to support life – is this purpose or chance?
4 The writer to the Hebrews Chapter 11 put it this way – Faith is the evidence of things not seen, the substance of things hoped for….
5 Isaiah 11:-9, esp v6.
6 Amos 5:24
7 Agape Love is a sacrificial love that voluntarily suffers inconvenience, discomfort, and even death for the benefit of another without expecting anything in return.
---
Tapping into the Abundance of God's Creation, for the Sake of the World
Ian Hore-Lacy
Biography
Ian is Senior Research Analyst with the World Nuclear Association, an international trade association based in London. His function is primarily focused on public information on nuclear power via the Web: www.world-nuclear.org/information-library.aspx, where some 200 papers are kept up to date. He is author of Nuclear Electricity, the eleventh edition of which was published in 2018 by the World Nuclear University as Nuclear Energy in the 21st Century. A Chinese edition has been published.
This ResearchGate bio fails to do full justice to all that Ian means to ISCAST. He is a friend with whom you can seriously disagree without rancour, a mentor, a strategist, and a loyal ISCASTian. A search of the ISCAST website shows how often he has thoughtfully contributed to the conversation between the sciences (mainly the environmental sciences) and the Christian faith. His love for the abundance of God's creation can be seen in this essay.
---
My succession of workplaces have all been exciting in relation to my Christian worldview and values. In each I have strongly felt that I was cooperating with God's purposes for humanity, and more recently I would talk about that in terms of advancing God's Kingdom on Earth (thanks to insights from Tom Wright) to benefit people and work towards renewal of creation. If humans are the pinnacle of God's creation then feeding, housing and serving all their physical needs has to be seen as worthwhile. And if the Earth is God's creation more broadly, then the means of addressing human needs should not degrade it. Hence, I have always seen my employers as instruments of God's grace in a fallen world, albeit imperfect and unwitting ones, on account of what they do.
As well as this instrumental and utilitarian aspect, in the last couple of decades I have engaged with detailed aspects of God's creation revealed through science and usable through technology only available in the last 80 years or so. Both the fact and the timing of this are providential in human affairs.
In six years of youth work and campus ministry after my Hons year the perspective on God's kingdom being worked out was obvious. Then in three years teaching at secondary school coupled with running a boarding house I was very conscious of my limitations, but again some fruits could be seen in young lives. My coming to faith in the middle of first year at university had transformed my values and turbocharged my next decade in particular with a ministry focus. It has been a joy to return to that ministry focus with young people in the last 20 years or so, helped by my employment circumstances.
My passion with gifted young people in their formative years is to rev up, stimulate, turn on, envision, encourage, link with resources, challenge, love and support whoever I can, focused on a few at a time. The stimulus and enabling is towards developing gifts which are used for the kingdom, not personal comfort, status and success. And to encourage them in practical ways of loving and service. I invest a bit of time, money and (mainly) prayer in this, usually over 2-3 years with each. The last thing I want is any sense of reciprocal obligation. Where money has occasionally been involved it is on the basis of 'pay it forward' or accept it as a gift gladly given to take up an opportunity, in effect an investment of God's money in God's purposes, just as my time and prayer is such an investment. However of course there is a real joy for me in the relationships which I am careful to keep reasonably at arm's length and non-intrusive. I do not want to become part of the normal social circle of any young person, their focus should be on peers, not hanging around some old fart!
Arising out of this ministry since 2001 has been an evolving book on the internet: Down to earth Discipleship – some practical aspects of Christian discipleship for unmarried young adults. A former mentee, Will Jones, joined this project as co-author. http://downtoearthdiscipleship.com
In 20 years working with a multinational mining company, initially in an environmental scientist role, I was always motivated and encouraged by the major role this company had in making resources available for human use and doing so with very high standards environmentally and ethically. My interaction with several executive directors who were Christians added to my sense of purpose. God's provision through the vast mineral resources of the Earth referred to in Deuteronomy 8:9 and Job 28:1-11 require great effort and diverse skills to make available to people. A synergy of economics, technology and management is required, and I had an ongoing sense of excitement being involved in it.
In the 1980s I was involved with a group of Christian, business people discussing economic issues at a time when the Uniting Church HQ was very vocal about redistributing other people's money and disparaging of wealth creation. Out of this came my small book published commercially by Albatross in 1985: Creating Common Wealth – aspects of public theology in economics, with Foreword by Sir Harold Knight, the former Governor of the Reserve Bank. The book was a 'Highly Commended' in 1986 Christian Book of the Year awards, though in retrospect I would characterise it as an essay that got out of control. I was grateful that every one of about ten drafts was critiqued by John Ralph, CEO of the company now known as Rio Tinto and an active Catholic.
During this time, I was also commissioned or at least encouraged to write several other books which expounded environmental and energy matters in the context of my developing understanding of God's creation and purposes. One of the books, co-authored with Ron Hubery, was Nuclear Electricity – an Australian perspective (see later mention). It stoked my interest in that subject 15 years before it became my main vocation.
After I was retrenched along with 140 others from head office in 1993, I spent a valuable year doing various things including getting up to speed with nuclear energy and co-authoring a book on land management to maximise conservation values: Nature Conservation and Land Use. The message of the book, essentially multiple case studies, was that multiple use enabled land management to be properly funded and hence more effective, whereas locking it up with inadequate management degraded it. It came back to whether God's provision of land and resources was for people primarily or whether the 'conservation' vision should largely exclude direct human influence, which we demonstrated to be counterproductive. That lesson was reinforced strongly by the extensive and intense bushfires over the 2019-2020 summer.
Then I had 25 wonderful years working with uranium mining companies and the nuclear power industry expounding that option for provision of electricity and more. This has been at a time when nuclear energy is assuming more importance in energy policies worldwide due to its basic economics coupled with energy security concerns and the priority of reducing carbon dioxide emissions from electricity production. Having this mature technology (with over 18,000 reactor-years of civil operation in 32 countries) available at this particular time can be considered indicative of God's providence in the sense of liberality of provision for human needs.
Apart from the cornucopia of almost limitless energy for human benefit, I gained a sense of worship from the actual physics – another parameter to the anthropic principle aka fine tuning of the universe! The physics of nuclear fission enable control of reactions in both moderated and fast neutron configurations, which means that we have widespread controlled use of nuclear power for electricity, medicine and much else. My 2011 paper for Science and Christian Belief (S & CB, 23, 159–176) contended that Christian stewardship of God's creation in applying its bounty to human needs appropriately involves utilising nuclear power more widely, among many other things.
Nuclear power as harnessed today has several features which make it very valuable for these times. Fission of certain heavy nuclei produces an extremely concentrated form of energy, which is controllable, and the control of it is inherent in the physics. As its mysteries unfolded in the middle of the last century it was evident that the very high energy density possible with nuclear power meant that safety had to be a prime requirement of engineering. But that engineering had some important God-given physical aspects of fission to work with.
A remarkable feature of nuclear energy, suggesting that it is given for a benign purpose, is the delayed neutron release from fission, enabling control of reactors. While most of the energy released is due to the kinetic energy of the fission fragments, some is from the two or three neutrons released in each nuclear fission. Some of these are immediate (so-called prompt neutrons), but a small proportion (0.7% for U-235, 0.2% for Pu-239) is delayed, associated with the radioactive decay of certain fission products. The longest delayed neutron group has a half-life of about 56 seconds. The delayed neutron release is a crucial factor enabling a chain-reacting system (reactor) to be controllable and able to be held precisely critical. At criticality the chain-reacting system is exactly in balance, such that the number of neutrons produced in fissions remains constant (one neutron from each fission causing one more fission). Without this extraordinary delayed neutron feature, nuclear fission would be good for little more than bombs.
Nuclear power and uranium are every bit as much God-given as renewable sources and fossil fuels, though Christians have been less than outspoken on this. Perhaps God is speaking through others: the 2010 version of Kazatomprom's1 corporate brochure is titled Energy of Creation! God's creation is repeatedly said to be 'good' in the Genesis 1 creation account, and in the OT 'good' is pre-eminently an attribute of God2. It implies an inherent or intrinsic value which does not require any useful dimension or purpose, but I believe that this establishes an obligation for us to respect it and consider how God wants us to use it. The final part of creation, and completing it, is humankind – created from the earth (or Earth) in God's own image and made responsible in terms of Genesis 1:26f, as steward reflecting God's character and concerns. It means that a utilitarian dimension of stewardship to serve the needs of people must be taken seriously as an expression of both God's love and his purpose.
My 2011 S&CB paper addresses all the usual negative views regarding nuclear power by those unfamiliar with it: safety, wastes, radiation, weapons proliferation, etc. Certainly, as the most energy-dense source of power harnessed on Earth for human use, careful engineering and management is required, but the last 60 years have demonstrated that this is well within human capability in well over 600 power reactors for electricity, perhaps 400 for powering ships and over 820 research reactors as neutron sources for science and industry. These represent about 18,500, over 12,000, and over 20,000 reactor-years of operation respectively. (Current operational numbers are about 450, 180 and 250 respectively.)
The 'providence of God' in Christian writing and theology is normally applied to the understanding of God's sustaining and directing his creation, rather than drawing attention to the purpose and liberality of his provision, which is what excites me. Applying the resources of the Earth to human need for an ever-increasing population is a clear human priority – one implicit in the mandate to 'go forth and multiply'. The technology for this application is based on the science which gives us an insight into the working of God's creation. Both the science and the technology are derivative from his creation – the world with its natural resources and humankind with our inbuilt intellectual resources.
The Bible is written with pastoral and agricultural rather than industrial imagery, though the Bronze and Iron Ages framed much of it. A major transition from nomadic life is consolidated in the entry to Canaan when the people were reassured that there they would lack nothing, and more specifically that it was 'a land where the rocks are iron and you can dig copper out of the hills.3' This implies the technology to smelt them and turn them into tools and weapons, and in fact copper smelting had probably developed before this time in that part of the world. We now know that uranium was also provided there, but it needed a few millennia before tamed neutrons could make it a meaningful resource. The point is that mineral resources for human use were provided in creation, and continue to be made available today as a result of the increasing technological aptitude with which humans were created. Our stewardship of these, and particularly of fossil fuels, has become a major public policy issue of huge importance, requiring competent and wise Christian input both scientifically and technologically.
In relation to the genesis of nuclear technology at the end of World War II, we can be thankful for the fact that a lot of military high-enriched uranium (mined in the 1950-60s) has come out of weapons stockpiles for use in civil power programs to generate electricity. Half of the uranium used in the USA over 1993-2013 was from Russian nuclear weapons demobilised following the Cold War! The first military plutonium is now being used similarly. There is an echo here of Ezekiel 39: 9-10, where the people of God use the figurative enemy's weapons of war as fuel after God acts to remove the military threat: 'For seven years they will use them for fuel. They will not need to gather wood … because they will use the weapons for fuel'.
My nuclear power role over that 25 years evolved from running the Uranium Information Centre in Melbourne and took me to London for a lot of the time over 2001-2012. This was difficult on the family front, but positive in driving me back into an increased ministry role among young unmarried people connected with All Souls church in London. That has continued so that my principal Christian ministry now is mentoring people in their early 20s. This is an outcome of the dislocation due to the need to spend time in London at the World Nuclear Association office.
It also focused my thinking on God's provision for people and the malign influence of much environmentalism which both misrepresented God's liberality and opposed his great gift of abundant energy from nuclear power while exaggerating the virtues of renewable technologies such as wind and solar PV. This led to my writing a 55,000-word book which was published by Regent College Press as Responsible Dominion – a Christian approach to sustainable development (Regent College Press 2006). A second edition with enhanced theological chapter was published in 2015 (kindle only). The book makes and documents the unfashionable point that God's provision for human flourishing is abundant and effectively limitless, but we are not always very good at playing our part in making it so for all the world's people.
The point is not universally supported in Christian circles where some basic perspectives seem to be overlooked. Human population has increased fourfold – from 1.6 to over 7.0 billion people over the course of the last century, while on average we are each four times better off4. This has been enabled by increased food production, the availability of cheap energy – giving a 13-fold increase in energy use, and the ready availability of fresh water to population centres. At the same time, we have changed the surface of the planet more than ever before, mainly through agriculture. We have also caused massive pollution in many parts of the world but have responded to this heroically and reversed much of it5, though a lot remains to be done.
Some churlish attitudes to God's provision, including a few Christians, are based on a fundamental misunderstanding of published mineral resources figures, some arise from antipathy to the economic system exploiting them, some simply from Romantic ideology (dressed up as theology in the church). They mean that activist campaigns in some cases lose sight of human need, and they can and do drive the political process (via public opinion) in wasteful or very harmful directions through sustained fear-laden misinformation. Genetically-modified foods, vaccination, nuclear energy and ionizing radiation are examples.6 On the basis of both science and my Christian faith I am committed to countering such ideology. And though I support the scientific basis of concern about climate change, I am appalled by the way it has been conscripted politically for measures which are costly, and which will be largely ineffective.
In April 2015 a significant counter to the widely accepted views of contemporary environmentalism was published over the names of 18 individuals known for their environmental stance and writings. "We call ourselves ecopragmatists and ecomodernists." "As scholars, scientists, campaigners, and citizens, we write with the conviction that knowledge and technology, applied with wisdom, might allow for a good, or even great, Anthropocene …. [where] humans use their growing social, economic, and technological powers to make life better for people, stabilize the climate, and protect the natural world." An Ecomodernist Manifesto www.ecomodernism.org is a full-on environmentalist statement which is congruent with a Christian worldview and understanding of God's creation. It is positive, science-based, technologically upbeat, realistic in facing up to the expectations of 7+ billion people, and not over the top. I strongly support it!
Addressing climate change concerns, it says "Transitioning to a world powered by zero-carbon energy sources will require energy technologies that are power dense and capable of scaling to many tens of terawatts to power a growing human economy." Since intermittent sources of renewable energy don't fill the bill, due to rapidly escalating system costs as their proportion increases, "Nuclear fission today represents the only present-day zero-carbon technology with the demonstrated ability to meet most, if not all, of the energy demands of a modern economy."
Focusing on my role with nuclear energy, over the 40 years from the first edition of Nuclear Electricity, a succession of new editions appeared, culminating in the 11th edition in 2018, now as Nuclear Energy in 21st Century, published by the World Nuclear University. This has been a very satisfactory spin-off from my main work in the nuclear industry, researching and writing to furbish a web site for the World Nuclear Association which garners some 12,000 hits per day and designed to cover everything that anyone might want to know about nuclear power or other nuclear applications, for the layman. Though it is not an overtly Christian book it aims to give a fair, balanced and objective account of the technology, and in God's (and Sir Roderick Carnegie's) providence the co-author of early editions was an evangelical Christian who actually knew something about the subject at a stage when I didn't.
It is a tremendous privilege to have had a small though active involvement in the productive economy, focused on helping to make available the abundant provision that God has built into his creation, including applying the intellectual resources of people through science and technology.
Appendix: Personal aims and objectives from About 20 years ago
Promote fuller understanding and appreciation of God's abundant provision particularly through nuclear energy so as better to meet world energy needs cleanly and conserve fossil fuels, (while also using renewable energy sources).
Counter Green Romanticism and harness environmental, social and political energy to genuine human good (including in the church, where Green Romanticism is dressed up as theology).
Encourage Christians to have a more wholesome and positive view of God's creation and the bounty of it accessible through technology.
Encourage Christian engagement with the institutional arrangements in the third world which pertain to property rights, employment, enforcement of contracts, legally secure investment, affordable borrowing, taxation, accessible justice and other hindrances to indigenous wealth creation.
Write up role models of Christians active in mediating and/or liberating the abundance of God's creation in alleviating poverty and making resources available.
ENDNOTES FOR HORE-LACY
1Kazatomprom is the state-owned entity responsible for Kazakhstan's uranium mining. The country is the world's largest producer of uranium, accounting for a third of world population.
2 cf Mark 10:18
3 Deuteronomy 8:9
4 measured by average per capita Gross Domestic Product
5 JR. McNeill 2001, Something New Under the Sun: an Environmental History of the Twentieth-Century World, provides an excellent environmental overview.
6 Following the 2011 Fukushima accident in Japan, which killed no-one, the government prolonging the evacuation beyond a few days due to unjustified concern about radiation exposure from early fallout led to almost 3,000 deaths due to stress and disruption of medical support, mostly of older people, according to government figures. (There is in fact now mounting evidence that low doses of radiation – below 50 units – mSv – has beneficial effects.) The tsunami which caused the accident killed some 19,000 people.
---
The privilege of working in a secular environment: Christian reflections and responses
D Gareth Jones
Biography
Gareth Jones is Emeritus Professor in the Department of Anatomy at the University of Otago, New Zealand. For many years he was Head of the Anatomy Department, following which he was Deputy Vice-Chancellor (Academic and International). Subsequently, he was Director of the Bioethics Centre at Otago. Prior to his time in Otago he held positions in the University of Western Australia, and University College London.
In 2004 he was made a Companion of the New Zealand Order of Merit (CNZM) for his contributions to science and education. He holds the degrees of DSc and MD, for his publications in neuroscience and bioethics respectively. For a number of years, he served on the New Zealand Government's Advisory Committee on Assisted Reproductive Technology.
His current research interests span a number of areas of bioethics, approached from the perspective of a biomedical scientist, with particular interests in embryology and neuroscience. All his bioethical writings are informed by his science, especially as they relate to the dead human body, and the uses to which human tissue and human material may be put in teaching and research. Core issues include the moral status of the embryo, pre-implantation genetic diagnosis (PGD), policy issues surrounding research using human embryos and embryonic stem cells, notions of biomedical enhancement, and the interplay of genetic and environmental factors in ethical assessment.
Interests in the science-religion field overlap these bioethical interests. As a result, he speaks and writes in these areas, both from a specific Christian perspective and as an academic/policy commentator. His books include Speaking for the Dead: The Human Body in Biology and Medicine; Designers of the Future: Who Should Make the Decisions? and The Peril and Promise of Medical Technology.
Background
The title of this chapter aims to be provocative, by putting together the words, 'privilege' and 'secular', since this presupposes that one is working in an environment surrounded by those with different beliefs and outlooks from one's own. My argument is that by displaying Christian virtues in the workplace we demonstrate fundamental Christian truths, evident to those who under other circumstances would pay limited, if any, attention to Christian claims.
As an academic, I have had a wide variety of experiences, from being a long-time Head of Department and then Deputy Vice-Chancellor, to being director of the Bioethics Centre. Over these years I have attempted to function as a Christian and have tried to be aware of my responsibilities and privileges as a Christian. My working life commenced as a young Christian in a large department that was avowedly atheistic/agnostic, at a time when science was in the ascendancy with no place for anything remotely Christian. As time went on, I became increasingly convinced that academic life with an emphasis on research, teaching, and creative thinking was a privileged one, and the one to which I had been called as a Christian. I also came to realize that I am a leader who is capable of undertaking a diverse set of administrative responsibilities.
It is unfortunate that what Christians do and how they function in their workplaces appear very often to be of little direct interest to their churches. For them the world outside their doors is foreign territory, even though this is where Christians and everyone else spend the bulk of their lives. For me this is akin to heresy, since it marks a serious departure from much traditional Christian thinking in which work is regarded as a vocation or calling. According to this notion, Christians are called into specific jobs, whether at home or in society, whether professional or manual, and it is in these domains that they are to live out their calling. All valid work is of equal value in God's sight. While this does not define what constitutes 'valid' work, it highlights the fact that Christians are to be faithful to God wherever he leads: in forensic psychology, evolutionary ecology, doing voluntary work in the community, or bringing up children at home. God's calling takes seriously our abilities and expertise, since they come from him as a manifestation of his sovereign activity in his creation.
Establishing the ground work
My starting point is provided by principles provided by the biblical writers. The first hint comes from Paul in writing to the church at Ephesus, where he outlined how the new life in Christ was to work out in practical terms (Ephesians chapters 4-6). He was speaking to Christians, most of whom would have been slaves who had to work under their masters. Difficult as this relationship would frequently have been, they were not to lie, get angry or be bitter, but were to earn an honest living, being kind and helpful to others, and also forgiving one another. More specifically, they were to submit themselves to one another because of their reverence for Christ (Ephesians 5:21). They were to treat everyone with whom they came into contact with consideration and empathy.
Against this background, Paul throws the spotlight onto three sets of relationships, one of which was that of slaves to masters. This was where most of those in the early church found themselves, since in the Roman Empire slaves constituted the work force, and represented the typical workplace situation. It is, therefore, quite apposite to take this teaching as a guide to workplace relationships within contemporary society different though they are in so many ways. If we think we are hard done by, it is unlikely to be as difficult as that which Christian slaves in the first century had to endure.
The first underlying principle was that of obedience (Ephesians 6: 5), rather than rebellion. They were to function effectively as Christians within a diabolical system. They were to fulfil their obligations within the system of slavery even though this would not have been their choice, and were to do this 'with fear and trembling'. Slaves were to carry out their appointed tasks with the same attitude and the same determination as characterized Paul in his proclamation of the gospel. This parallel is revolutionary, transforming the experiences of the Christian slaves who were to give this work undivided attention, in spite of their status as slaves (Ephesians 6: 6-7).
The second underlying principle is that slaves were to work 'as to the Lord'. This is because a Christ-centred frame of reference transforms everything for Christians. As slaves obeyed their earthly masters, they were serving Christ, and were doing the will of God (Ephesians 6: 5, 6). They were to work cheerfully because they were serving Christ through the service of their masters on earth (6: 7). In following Christ, they became free, as their new life in Christ changed their human bondage out of all recognition. No longer were they constrained by harshness and possibly injustice. In being liberated from the constraints of trying to please those around them, they began to experience the freedom that Christ alone can bring. They were free in Christ, even though to human eyes they were in shackles.
The third principle is that, because they were working for Christ, they knew they would be rewarded by him for their good work in the ordinariness of day-by-day existence (Ephesians 6: 8). Their ordinary jobs and the manner in which they performed them could be seen as integral to what they were as Christians.
A Christian way for employees
First, unlike slaves, we generally have choices about what we do, even though in practice the choices may be limited. An element of choice, however, is a privilege.
Second, the calibre of Christian witness is demonstrated by the manner in which they function in the work situation: whether in teaching, doing research, dealing with customers, working for exams or preparing assignments. The most brilliant evangelist in the office is seriously hampered, indeed is eviscerated, if their work is shoddy and unreliable.
Third, Christians witness to what they are through the way in which they work, and not in spite of it. Their integrity with regard to small things is crucial to their testimony over large matters. Giving value each day to their employer or clients is the basis of their testimony to Christ as Lord of their lives. If engaged in scientific research, the integrity of that work and its reproducibility is fundamental to their standing as people of faith, as is the way in which they treat students and fellow researchers.
Fourth, since Christians are not simply to work well when someone is checking up on them, they are placed in an immensely liberating position. They do not work in order to climb the corporate ladder, or to compete with others for the top position; they do it in order to serve Christ. They are freed even in uninspiring work situations as when all their experiments may be coming to naught. In an environment where all that seems to matter is obtaining lucrative grants and publishing in high impact journals, they inject into this environment a higher calling; that of being Christ's people in and through everything they do, especially when they are very successful by the usual measures of academia.
Fifth, Christians will not always be the most able, but they are to maximize whatever abilities they have. They are to be industrious, honest, truthful, reliable, helpful and trustworthy. They are to be good research assistants, lecturers, research directors, professors; they are to excel to the utmost of their capabilities, because this is the way in which God is honoured.
Sixth, they also have the privilege of knowing that as they study neuroscience, ancient history, laser physics, or tutor undergraduate students, they are doing work that is important within a Christian context. If these are the areas where they have expertise and abilities, and if they have not been called into any other realm, these are the areas to which they have been called and where they are to be content. Christ is Lord of all, even of the mundane and the challenging.
On being a master
A striking feature of the master – slave equation is the parallel between the two sides (compare Ephesians 6: 9, with 5 – 8). There is no hint that masters are superior to slaves, even though their position within society is different. The underlying principle is that masters are to act in the same way towards their slaves as slaves have already been instructed to act towards their masters. If masters expect to receive respect from their slaves, they are to respect their slaves; if they expect their slaves to work well for them, they in turn are to treat their slaves with respect and courtesy. There is to be no hint of privileged superiority in the lifestyle of masters. The revolutionary nature of this teaching is as compelling today as it was in Paul's day. Regardless of the positions we may occupy within a workplace, respect for one another is foundational. When this is lacking, bitterness, envy and petty political wrangles can mar even the most promising of situations.
Christian masters are to act just as slaves are to act: with 'fear and trembling', 'in singleness of heart', and 'as unto Christ', because they too are Christ's servants and are to do his will at all times. Christian leaders and employers are to serve the Lord, just as much as Christian employees are to serve the Lord. There is no difference. Since Christians are all one in Christ, any hint of a hierarchy of importance disappears, regardless of position within an organization.
In view of this, Paul's next point should be self-evident: masters are not to threaten their slaves. Just as slaves are not to work only when their masters are looking, so masters are not to misuse their position of authority by issuing threats of punishment. For Christian masters, threatening slaves had become untenable. There was to be no imbalance in power relationships. Christian masters were never deliberately to keep slaves down, or exercise power with subtle insinuations and veiled threats. And so, when Paul wrote to the Christian master, Philemon, about his runaway slave Onesimus, he reminded Philemon that whatever had happened in the past, his present obligation was to treat him as a brother (Philemon 16). Philemon's supreme obligation was to serve Christ, and not himself.
It is a short distance from Philemon to the responsibility of Christian leaders towards their employees, namely, if necessary, to put Christ above the organization. When there are financial problems within an organization and staff have to be made redundant, this is to be carried out in such a way that staff retain their dignity. Those who are potentially superfluous to an organization and those of great importance to it, are of equal significance and dignity in the eyes of God. This must be mirrored in employment policies.
All are accountable to the Lord, and in a very profound way we are to make ourselves accountable to each other; even the master to the slave, the employer to the employee, the leader within an organization to the most junior within that same organization. If the person with authority is acting fairly, he/she has nothing to hide; there should be an openness and accountability in that organization because all are working for the same ends, which is the good of the organization and which in turn should be the good of the employees.
Leaders, like employees, have to function within very mixed workplaces, where injustice, poor decision-making, indecision, and petty rivalries and jealousies occur. If they are serving Christ, they will do their best for their workplace, they will enhance conditions as much as feasible, and will constantly endeavour to improve the lot of the workers in whatever ways are open to them. Inevitably, there will be limits to what can be done, sometimes very severe limits. Whatever the case, Christian leaders are to act honourably, with the utmost integrity and foresight, with the good of the firm and employees (or the laboratory and researchers) uppermost, and with an openness that refuses to hide important issues from employees.
Acting as prophet and servant
Two thrusts of biblical teaching are crucial and need to be held in tension: being prophet and servant, the balance between acting like one of the minor prophets, and as a servant like Christ. As Amos, the prophet, looked at God's own people, he saw an enormous amount of social injustice (Amos 8: 4-14). Although they were religious, they oppressed those unable to fend for themselves, notably the destitute and the weak, and they found certain religious strictures limiting because they interfered with making money. They were unscrupulous and dishonest in financial matters, giving short measures and tilting the scales fraudulently (Amos 8: 5). They sold the leftovers, and used paltry debts, such as a pair of shoes, as justification for selling a person into slavery (Amos 8: 5, 6).
Not only did Amos condemn the people, he also spelled out God's judgement (Amos 8: 7 – 14). From this we learn that we are never to ignore instances of injustice. To turn a blind eye to injustice is to condone the wrong and fail to stand up for the downtrodden and disadvantaged. The prophets were deeply concerned for the good of society, and recognized that impoverished moral standards were society's downfall and would eventually lead to its destruction.
In contemporary workplaces we are to be prepared to critique the system in which we find ourselves, rather than the people behind that system, although this can be difficult. Nevertheless, an attempt has to be made to make and retain this distinction, because only when this is done does it become possible to carry out a rigorous critique of what is wrong, without being unduly judgemental.
It is the good of the workplace, whether it be a laboratory, business concern, shop, school, university, or hospital board, that should shine through. Our goal is to assist our institution or laboratory; to bring it back to a more moral foundation, where the welfare of all will be enhanced, and where all within it will be encouraged to give of their best. It is never to provide ourselves with a power base for self-centred ambitions.
Inevitably, though, questioning policy decisions, especially when they have been arrived at with little open discussion, is threatening to those who wish to avoid open debate. The goal is to lead colleagues away from injustice, and towards integrity and honesty in their business dealings and treatment of people. We may not be thanked for acting in these ways, but this is not a reason to shun the role of prophet when such a role appears to be necessary, criticizing the system where criticism is called for, and seeking a better way when this is desperately needed.
Important as is the prophetic element, it is to be complemented by the element of servanthood, namely, our attitude of concern and service toward those with whom we have dealings each day, the people for whom we may have direct responsibility, and also those responsible for any unjust or undesirable practices that affect us. We never fight injustice with anger and force, since that leads to further injustice. To condemn others, and to indulge in a character assassination of them, entail bitterness and anger within our own lives, bitterness and anger that will eventually destroy us as positive, faithful followers of Jesus Christ.
By contrast, a Christian response is a totally different one, one that was portrayed in various ways by Jesus with his emphasis upon servanthood. In Luke 14, Jesus painted the picture of guests at a wedding feast, who rushed in to get the best places. For Jesus this was the complete opposite of his priorities; the guests were first to consider the needs and welfare of the other guests, by ensuring that others had the best places (Luke 14: 10). This was the essence of acting humbly and of serving others. And when they themselves put on a special meal, they were not to invite their friends or rich neighbours, but the poor, the crippled, the lame, the blind – those who were not in a position to reciprocate (Luke 14: 12-14). They were to act selflessly, doing good to those unable to repay them, and serving others expecting nothing in return.
This emphasis on humility, acceptance of the unlovely, and forgiveness of one's enemies entails doing good to those who do not do good to us, and acting justly to those whose actions are unjust. It entails praying that the unjust will be changed, and praying that God will deal with those who are misusing us and treating us unfairly (Matthew 5: 44). And it will lead to prayer for ourselves that we will be able to respond openly and honestly in situations where we know there is opposition and a lack of openness and honesty.
Those in senior positions are to be concerned for the welfare of juniors, since these are the people for whom they have direct responsibility. They are to be concerned for their welfare and their good, since the most junior technician, lab assistant, or student is worth as much as they are. Those for whom they have responsibility are to be given opportunities to develop and fulfil themselves, and to advance within the research unit, administration, or university.
The contrast between secular and Christian perspectives was clearly expressed by Jesus himself, when he indicated how different their perspectives were to be from those of the 'rulers of the gentiles' (Mark 10: 42-44). For Christians, the challenge is to reinterpret secular expectations by functioning as servants to those "below" them. Such responses are only possible as Christians come to accept God's sovereignty and overriding goodness, knowing that his purposes will ultimately be fulfilled and that these include purposes for them in the situation where they find themselves. Obedience to God leads to an acceptance of the "now", even while Christians act to transform the "now" in their prophetic role. It is as the roles of prophet and servant are merged, that Christians can become an oasis of justice and forgiveness in the midst of a desert of injustice and lack of forgiveness.
Living out one's faith in a pluralistic world
The way in which we function in the workplace is crucial to the character of the message we give those with whom we come into contact. To varying degrees we act both as masters and slaves, simultaneously or more frequently, at different times. On occasion we are in control of others; at other times we are subject to the control of others.
The values at the core of a Christian lifestyle are driven by humility as shown supremely by a willingness to learn from others. The counter cultural nature of this approach becomes clear when it is realized that a repercussion is that we make ourselves vulnerable to criticism, alternative and challenging ideas, a questioning of our motives and goals, and even the injustice of those in authority. As soon as we treat others as beings on the same level as ourselves, we invite their contributions. We ask them to provide ideas and thoughts, and perhaps the ones they come up with will be at variance with our own. In other words, rather than protecting ourselves from the onslaught of others, we expose ourselves as we invite comments and contributions.
Vulnerability is basic to Christian attitudes. Christ could have shielded himself from the questioning and probing of the sceptics of his day, and yet he invited their comments and questions. He debated with the Pharisees and Sadducees; he turned their trick questions to his own advantage, and he elicited supremely important teaching from scurrilously ambivalent queries. In debating in this way, Jesus made himself vulnerable, since he exposed his teaching and his message about who he was to the scrutiny of some of the most ardent exponents of an alternative tradition. What emerged out of the tumult of dialogue was a clear picture of who Jesus was, and of the way to the kingdom of God. Making oneself vulnerable requires a deep commitment to people and their welfare. But there is no option for Christians who wish to lead and work with others rather than in spite of them.
Acting in this manner holds out the hope of acting as peacemakers in very secular, diverse workplaces. All problems will not be resolved, and we may not escape controversy ourselves, and yet a hallmark of the Christian way is that of peace, shalom. Workplaces should be better places for the presence of Christians; when this is not the case, the question must be asked whether the Christians have failed. Those who are functioning as Christ's ambassadors, should be stamping the way of Jesus on their workplaces, even in very small corners of them.
An allied characteristic is that of openness to the contributions and insights of others. This will not happen if we dictate everything, and if we expect our every thought to be accepted as holy writ. Autocrats are not open, because they see no need for it; they have all the answers, and no further contributions are needed. This is not the way of Christ. The problem with autocrats is that they feel threatened by those who may have more ideas than them or may be able to challenge them. They protect themselves by shutting others out; by refusing to be open. Christians who feel like this are to learn to trust in God who will protect them, however much they fear the abilities of those around them. If God has called them to their position, he will equip them for the tasks he has given them.
If one starts from the premise that all are equal in the sight of God, the next step is to realize that everyone within an organization has the potential to contribute in some way to the functioning and directions of the organization. For instance, asking junior members of a laboratory to provide feedback (which they know will be taken seriously) is the surest way of enhancing their image of themselves as people of worth and dignity. This is implicit within any Christian perspective. Acting like this will also lead to the creation of an atmosphere of trust and respect, because as far as feasible all are being taken seriously. Openness also leads to good communication. The essence of a successful leader at any level is meeting people face-to-face and not by email. It is only in this way that we get to know others as real human beings. They become something more than mere employees; they become people who are important to God and to the organization of which they are a part.
But what is possible in the real world?
These notions can appear idealistic in the extreme, essentially stillborn, as soon as they come into contact with the grubby real world of cut-throat ambition, shady dealings, immense egos and out-of-control ambitions. Academic life in particular frequently manifests characteristics of this ilk. No wonder Christians, aiming to demonstrate the fruit of the Spirit (Galatians 5: 22-23) can feel intimidated. The two worlds appear incommensurate. Vulnerability, openness, transparency and honesty against self-centredness, aggression, and deviousness. The competing forces appear ill-matched. And yet, the Christian way is always counter-cultural, and the essence of faith is to trust in God and in his goodness and faithfulness. He will look after his people as they follow him and abide by his promises. They are never left alone to battle on unaided, especially when they have been called to be his witnesses and servants on the front line, in the everyday world, utilizing the wisdom, expertise and experience they have been given.
---
No Place to Hide: Reflections from a Retired Christian Academic
John Pilbrow
Biographical
John Pilbrow, who was born and brought up in New Zealand, has been involved at the faith-science interface for more than six decades. In this account he identifies a number of influences from his childhood and adolescence that stimulated his interest in science and that laid a foundation for his later Christian commitment.
His first encounter with science occurred towards the end of WWII as a seven-year-old, through his family's participation in a NZ DSIR[i] research project concerned with the edibility of dried fruit and vegetables for NZ troops serving overseas. He still recalls helping to fill out report sheets. The next important events were school excursions to a dried milk factory and an agricultural college.
From 1948-1961 he lived in Christchurch, and was educated at Christchurch Boys' High School and the University of Canterbury[ii] where he graduated BSc (Hons) and MSc both with first class honours in Physics. He then gained his DPhil in Physics at Oxford and later a Monash DSc.
Appointed Lecturer in Physics at Monash in 1965, John progressed through several promotions, ultimately to a Personal Chair, and was Head of Department for nine years. He also served as President of the Australian Institute of Physics (AIP) and the International EPR/ESR[iii] Society. He was awarded the 1998 Bruker Prize for EPR Spectroscopy and presented the Bruker Lecture for that year in the UK.
Appointed Emeritus Professor of Physics upon retirement, John has continued his active engagement at the faith-science interface, e.g. serving as ISCAST President from 2006-9 and writing articles and book reviews for The Melbourne Anglican.
No place to hide
As a Christian, I sought to fulfil my commitment to Christ in the whole of my life, including my professional and academic life. It's been an interesting and challenging journey, with much to be thankful for. And as I spent my entire career in one place, I realised that others had ample opportunity to assess whether my faith and integrity were genuine. There was nowhere to hide!
It is a tall order to reflect on those familiar words from the Lord's Prayer, 'your kingdom come, your will be done on earth as it is in heaven.' This two-fold petition implies that there is a connection between seeking to fulfil the will of God and the coming of God's kingdom. In the New Testament Jesus makes it clear that there is both a now and not yet aspect. Thus, how we live now, and how we have lived, are of paramount importance.
This account cannot be disconnected from my childhood and adolescence. There were many formative influences in those early years; some relating to Christian faith and others that pointed me towards a future in science, particularly school excursions to the nearby Glaxo Dried Milk Factory and to Massey Agricultural College (now Massey University). People in white lab coats and shelves full of coloured chemicals left a lasting impression. In parallel, I look back with gratitude for the monthly Anglican Family Service and weekly Sunday School in our local rural community.
A little later, my supposed 'idyllic' rural world was turned upside down when my parents made a sacrificial decision to move to Christchurch to take care of my Grandmother. As it turned out this opened up new opportunities in all sorts of ways, culminating 13 years later in marriage and heading to Oxford to undertake doctoral studies in Physics.
In Christchurch, first of all I attended the local Primary School, situated by a picturesque tree-lined river, where I settled in quickly and made many new friends. I soon discovered the Christchurch Municipal Library which became a favourite haunt where many happy hours were spent over the years. Our family joined the local Anglican Church and I soon found myself in the Church Choir, singing at both morning and evening services. I remain grateful for the discipline of learning a new anthem each week and for this introduction to good Church Music. I later rejoined the Choir as an adult.
Moving on to Boys' High School for five years, I discovered an aptitude for Mathematics and Science, especially Physics. The Senior Chemistry Teacher, who encouraged us to aim high and to start thinking about a career in science, emphasised that we'd need to do PhDs! Just after my 14th birthday he asked me where I planned to do my PhD! By this time I was firmly heading for a career in science. Laboratories were managed by 'Lab Boys', under the supervision of a Senior Science Teacher, and for three years I was a Physics 'Lab Boy'. We were responsible for setting out equipment and, of course, putting it all away! While this arrangement would run foul of today's OHS requirements, it was the training ground for many successful academics and researchers, including one contemporary who became a Fellow of the Royal Society[iv].
School Assembly every day involved a Hymn, a Bible Reading and Prayers (including the Lord's Prayer)! And this in a State High School! The Senior Music Master, also a Church Organist and Choirmaster, ensured that the School Choir repertoire always included Christian anthems!
I also became a keen member of the Sixth Form Maths Society run by W.W. Sawyer[v], from Canterbury University. Membership was open to Sixth Form Students from amongst all Canterbury secondary schools. At two meetings each year, selected students presented solutions to problems previously circulated by Sawyer. My first ever 'academic' lecture was an exposition of the symmetry properties of the icosohedron[vi], complete with a model, which alerted me to the power of symmetry principles important later in my research in magnetic resonance spectroscopy.
I then spent five years at The University of Canterbury specialising in Physics and Mathematics, before gaining a Scholarship to study for my DPhil at Oxford. Extra curricular activities included: Two years as Hon. Secretary of the Athletics Club, during which time I rewrote its Constitution; Membership of the University's Orientation Committee; and with my future wife, Susan, Membership of the Evangelical Union Committee.
My first experience of real scientific research, as distinct from undergraduate lab experiments, occurred over the Summer Vacation at the end of my second undergraduate year as a Vacation Scholar in the NZ DSIR Geothermal Division. My work on modifying a flow meter designed for measuring superheated water flow rates deep underground resulted in a single author paper published during my honours year. The following summer I built some electronic equipment for the University of Canterbury Upper Atmospheric Research Group, gaining skills that were immensely beneficial early during my career in magnetic resonance.
During my third year, I enrolled in Philosophy of Science on top of a full load in Physics and Advanced Mathematics, but soon realised that I was overloaded. I gave up the course but not the issues as I had read all of the prescribed texts during the summer vacation. This supplemented what I had previously gleaned as an avid reader of the biographies of great scientists from about the age of 13. Training for middle distance running also impacted on time for study!
When embarking on my MSc, having decided against Upper Atmospheric Physics, I was given 30 seconds to decide between Optical Spectroscopy and Electron Paramagnetic Resonance! I chose the latter and EPR Spectroscopy became the dominant technique I used for the rest of my career in Solid State Physics and with collaborators, addressing problems in inorganic chemistry and biochemistry.
While I look back with gratitude for the influences throughout my childhood and adolescence during which I had learned a good deal about Christianity, I had not grasped that at its heart was a personal relationship with Christ. It was during my third undergraduate year that things began to fall into place. A keen runner, I usually went for a lunchtime run most days. However, an injury meant that I was unable to do so for several weeks and, at this time, I became aware that there were to be five lunchtime lectures and a Saturday evening talk as part of a 'low-key' Mission sponsored by the Evangelical Union. The talks by visiting Irish Missionary Dr Alan Cole proved to be for me a catalyst. Late on the Saturday night, in my own room, I experienced a momentary sense of the presence of Christ[vii] and, strange as it may seem, at that moment I realised that I actually believed! Kneeling by my bed, there and then I committed my life to Jesus, a commitment that has endured for more 62 years. The following afternoon I felt drawn to the student Bible Class at the local Parish, which I continued to attend for more than two years until completing my MSc. The Vicar, who was very widely read and a voracious reader, strongly encouraged me to read widely, advice that I have continued to follow!
Familiar texts that I had learned along the way suddenly became richer and fuller. For example, Gen 1:26
"..God created humankind in his image…" (NRSV)
This had a profound impact on my understanding of myself as a bearer of the Image of God. The implication was that everyone deserved respect, something that underpinned my relationships with colleagues and students throughout my academic career. Then there was Gen 1:28, concerning stewardship of God's creation.
"God blessed them, and God said to them, 'Be fruitful and multiply, and fill the earth and subdue it; and have dominion over the fish of the sea and over the birds of the air and over every living thing that moves upon the earth'" (NRSV)
As I was approaching a decision regarding my future, I wondered whether science could be a Christian vocation. These texts from the Epistle to the Colossians got me started: –
Col 3:17, "And whatever you do, whether in word or deed, do it all in the name of the Lord Jesus, giving thanks to God the Father through him." Col 3:23-24, "Whatever your task, put yourselves into it, as done for the Lord and not for your masters, since you know from the Lord you will receive the inheritance as your reward; you serve the Lord Christ."  Col 4:5, "Conduct yourselves wisely toward outsiders, making the most of the time".[NRSV]
Of course, there is more to a full theological understanding of science as a Christian Vocation than provided by these texts. For example, I refer readers to two key paragraphs (reproduced in an endnote) from a BBC Sermon by former Astrophysicist and Theologian Professor David Wilkinson[viii]. I could only wish such a statement had been available back in 1959!
My life has involved many unexpected surprises. The Chairman of Scripture Union (SU) in New Zealand asked what I planned to during the several months between completing my MSc and going to Oxford. So I accepted an invitation to join the NZ SU Staff for about six months to support the 40 or so Crusader Groups in Secondary Schools in the South Island. As I look back on those six months, during which time I stayed with many fine Christian people, I was privileged to observe how they lived out their Christian faithfulness in their lives and work.
On moving to the bigger world of Oxford University to study for my DPhil in Physics, an unexpected bonus was the discovery that of the five doctoral students in our Lab, three of us were Christians. One of the others became a Christian a few years later. Many opportunities for new friendships, Christian Fellowship and fruitful discussions were available 'on-tap' as it were. I was soon introduced to the Oxford Research Scientists' Christian Fellowship (RSCF), which met in the rooms of our former ISCAST President John White, then a Junior Research Fellow at Lincoln College. Another member was a young senior academic, John Houghton[ix] (later Sir John), and Lead Author of the first three Reports of the International Panel on Climate Change (IPCC).
It was an enriching experience being in an environment where one could attend two or three specialist seminars each week and the weekly Colloquium! One particular Colloquium stands out for it raised important questions for the Christians amongst us. The talk by Professor Herman Bondi from London University on Steady State Cosmology[x] indicated a hidden agenda viz. a theory that did not allow for a Creator. However, the discovery of the Microwave Background Radiation from the early universe in 1964 adjudicated in favour of Big Bang Cosmology, and so Steady State Cosmology was relegated to a footnote in the history of cosmology!
When my time in Oxford was coming to a close, and as my father had been battling cancer for many years, I turned down an excellent post-doctoral opportunity in the USA. Instead I accepted an appointment as Lecturer in Physics at Monash University, so as to be nearer our families in NZ. In fact I remained in the Monash Physics Department for 36 years and then continued doing research part-time for a further 10 years. Monash turned out to be a good place to do research. There was an infectious vibrancy about the place, a large cohort of able graduate students and lively discussion in the Physics Common Room at morning and afternoon teatimes and at lunchtime. I soon joined the small Melbourne RSCF Group which ran for about 15 more years. My involvement with ISCAST began in 1991.
I felt it to be an enormous privilege to be an academic scientist and I found the mix of teaching and research suited me. And of course, I accepted my share of responsibility in undergraduate course and laboratory oversight. I also made a conscious decision to be readily available to students. This demanded empathy and patience and the need to overcome my natural tendency to be somewhat pre-occupied.
My initial plan to change my research field from Magnetic Resonance to Superconductivity was abandoned as a result of an encounter at the end of my very first day at Monash. A PhD student, whose Supervisor was on sabbatical, came and showed me some confusing magnetic resonance research data that he hoped I might be able to explain. I did find a solution fairly quickly, as a result of which I decided to continue where my expertise lay. This opened up research collaboration with a Chemistry colleague that lasted for more than 30 years! About three weeks later, I acquired my first PhD student. Over the years I had many other excellent PhD students, including one from the UK and four from China.
Towards the end of 1990, I was invited to become Head of Department (HOD) from January 1991, initially for six months. This came as a complete surprise! As Monash and the former Chisholm Institute of Technology had merged a few months earlier, my initial task was to ensure a successful amalgamation of the two former Physics Departments. It turned out that I remained HOD for nine years!
In the years leading up to this appointment, I had managed to complete a research text[xi] alongside normal academic duties – lecturing, research, PhD supervision and undergraduate course oversight. I certainly had not entertained any thought of ever becoming HOD and had never sought either power or responsibility for its own sake. My experience gained as Chair of the Melbourne Diocesan Committee on Education for five years, however, stood me in good stead as HOD!
On taking on the responsibilities as HOD, I accepted the authority entrusted to me and sought to exercise it appropriately and responsibly. I reflected on biblical examples of leadership and it was immediately obvious that one of the most important qualities would be my personal integrity and authenticity. As a Christian, I realised that my fundamental task was to serve my colleagues and students without neglecting other professional and Christian responsibilities. It was always a challenge to balance family life, professional commitments and wider church involvements and I maintained Sunday as a day for Worship and rest.
The responsibility as HOD became increasingly difficult because assurances given at the time of the merger that all positions – academic and non-academic – would be secure, proved to be unfounded when, two years later, a new budget model made job losses inevitable. Throughout the remainder of my time as HOD, while much of the necessary staff reduction occurred voluntarily, hard decisions also had to be made. I was not able to avoid the difficult decisions that were my responsibility, or difficult times, but I was always aware that God was with me throughout. That required much prayer as I sought God's wisdom, time and time again. In fact, there was never a day in which I did not pray for God's wisdom with James 1:5-6 in mind,
"If any of you is lacking in wisdom, ask God, who gives to all generously and ungrudgingly, and it will be given you. But ask in faith, never doubting,…" (NRSV)
I recall a particular occasion when two colleagues came to see me when we were facing some challenging issue. The conversation began something like this, "You are a Churchman. You are religious. We can trust you!" I hadn't expected that! And while I wouldn't have described myself as they did, I understood where they were coming from, and that was reassuring. This confirmed that one to rely on the integrity of one's life amongst one's colleagues but without preaching! I suppose this was a healthy reality check!
In recognition of the contribution made by all of the Academic and General Staff, at the end of every year I gave each a Christmas Card with a short message of both thanks and encouragement. This, I learned, was much appreciated.
Of course the role of HOD does not occur in a vacuum and I readily acknowledge those who provided valued support including:- the two very competent colleagues who served as Deputy HOD, the Departmental Secretary, the Laboratory Manager, Budgets Officer, Laboratory Technicians and Heads of the Workshop and the Electronics Workshop. And I also acknowledge my academic colleagues – who showed up for their lectures, tutorials and laboratory classes – and who ensured the quality of our academic programs.
In keeping with the unexpected, during my time as HOD, I also served on the Psychology Review Panel and as Chair of the Academic Board Committee on University Governance.
After nine years as HOD, I knew it was time to step down, particularly to make time for certain national and international obligations. In addition, as I wanted to free up time to address issues at the faith science interface, I took the opportunity to retire three years early. I undertook two courses in Ethics, particularly to think through the ethical and moral dilemmas raised by e.g. stem cell research and cloning, issues that go to the heart of what it means to be human.
Bearing in mind that during my time at Monash, to be a Christian was to be in the minority, I look back with gratitude for many informal lunchtime gatherings of fellow Christian Academics that were a very real encouragement. Another important factor was the weekly Anglican Communion Service in the Monash Chapel. Chaplains Philip Huggins and Barry Rogers proved to be great encouragers!
Once I had made an adult commitment to follow Christ, it became obvious that part of my calling or vocation was to serve others. My earlier experience as Secretary of my School Debating Society and of the University of Canterbury Athletics Club was not wasted. However, many of the opportunities that opened up over the years continued to come as complete surprises[xii]. A colleague asked me one day why I consented to become Honorary Secretary of the Australian Institute of Physics, doing what he thought was simply a chore. I tried to explain to him that I saw this as part of my Christian Vocation, to serve others.
During my honours year, I discovered a great many helpful books, particularly Mere Christianity by CS Lewis[xiii], and Science and Christian Belief by Professor Charles Coulson from Oxford. In Mere Christianity, Lewis presented the case for Christianity in a language I could readily understand. In Science and Christian Belief, Coulson, a most eminent scientist, articulated a coherent understanding of science in the light of his Christian faith. Particular insights from Lewis and Coulson helped me grasp the idea of the unity of knowledge and to welcome the truth whenever and wherever it is found. It also became increasingly clear that the bible was not a science textbook and that one should not look to it for modern scientific concepts.
Around the end of my honours' year, I was facing an important internal debate as to whether to continue in science or go in some other direction such as ordination[xiv]. One of my Physics Lecturers was a Christian and we agreed to pray about this for two months; our conclusion reached independently was that I should carry on doing what I was doing!
My interest in the relationship between science and Christian faith has been a journey lasting more than six decades! Two foundational texts to which I return time and again are John 1:1-18 and Col 1:15-19. These are powerful theological statements about the centrality of Christ to understanding the world in which we find ourselves. God is the Creator (bearing in mind a Trinitarian understanding) and these texts expose the nature of our relationship to God, to the Creation, to each other and how to understand ourselves, and they provide a motivation for scientific investigation.
I remain committed to the need to integrate the views of the world one obtains from both science and faith perspectives. There is a common misconception that when we peer through our telescopes or down our microscopes, or whatever it is we do as scientists, we are thought to be mainly looking for evidence for the existence of God – what some call Natural Theology. However, what I have come to see is that one operates from a Christian faith position that recognizes the world (i.e. the universe) as possessing an appropriate level of God-ordained order. Part of the mandate of Genesis 1:28 (quoted earlier), at least, is that we have not only the freedom, but also the responsibility, to seek to understand this very universe in which we find ourselves. Put another way, one works within the framework best called a Theology of Nature. While the patterns and regularities we find will often be occasions for awe and wonder[xv], we don't put God into our scientific explanations or into our equations. To explain is not to explain away as some are inclined to think. Rather it is to recognise that there are different levels of explanation relevant to any phenomena. And in any case, scientific explanations cannot be authoritative about purpose. This is because the metaphysical assumptions underpinning science cannot be located within science itself.
I take the findings of modern science seriously and am convinced that the big picture of our universe and how it operates is well explained by biological evolution and big bang cosmology. Thus, I do not support so-called 'creation science' or 'intelligent design'. Nor do I support 'God of the Gaps' arguments and I am reminded of a very insightful quotation from Coulson[xvi], "When we come to the scientifically unknown, our correct policy is not to rejoice because we have found God; it is to become better scientists." 
In seeking to articulate coherence between my faith position and my scientific understanding of the way things are has proved challenging and there remain many 'untidy edges of my knowledge'. The relationship between science and faith, and science and theology, is perhaps better understood in terms of the processes we use to think about our science and the religious, and philosophical and metaphysical questions that science throws up.
Like so many, I have been a beneficiary of the thought of those many Scientist-Theologians who began their careers in science, particularly, John Polkinghorne and his free will defence. Polkinghorne has also argued for what he calls the free process defence, that is, the universe itself is endowed with the capacity to go on creating itself. His many lectures he presented during three visits to Melbourne during the 1990's were always insightful, challenging and inspiring[xvii]. I am also much indebted to Alister McGrath[xviii],[xix] for his insights into the nature of reality. These writers and many others challenge the notion that religion is out-of-date in today's post-modern world. What I have long realised is that we cannot make our faith captive to any particular scientific theory, even though, with Polkinghorne, we can say we have a significant grip on reality. Scientific understanding is always open to subsequent modification.
Over the years there have been many opportunities to speak about Science and Faith to Church, Campus and School Groups. I have always found it a challenge to find a suitable vocabulary when talking to audiences where most have only a hazy understanding of science. When speaking to Campus Christian Groups, I frequently found that much of modern science was not welcomed and subsequent invitations were rare! The stumbling blocks related to evolution and big bang cosmology. It appeared that many of the students belonged to Churches where the Pastors and Ministers held to a creationist position (possibly by default) and didn't encourage curiosity or questioning. This remains an on-going challenge for organisations like ISCAST. I recall the advice I gave the Theological Students at Ridley College 50 years ago:-
'My advice to you is – acquire some scientific friends – preferably Christians – let them tackle the real scientific enquiries. I do not believe your task is to be jack of all intellectual trades. This is a mistaken view of the Christian ministry. It is better to say," I don't know, but I'll try to find someone who can help."'
Many years ago, the Editor of the EPR Newsletter invited me to write about my Christian Faith in the regular Passions Column[xx]. My good friend from Korea, Professor Sung Ho Choh, who is also a Christian, found this a most encouraging departure from the usual accounts of hobbies and cultural interests etc.
Opportunities for service have also occurred particularly within the Anglican Church[xxi]. For about 30 years I have contributed book reviews, single author articles and joint articles at the faith-science interface for The Melbourne Anglican (TMA) and its predecessor See. In 2018 I was privileged to co-edit A Reckless God? Currents and Challenges in the Christian Conversation with Science[xxii] with Fellow ISCASTians, Chris Mulherin and Stephen Ames, and the former TMA Editor, Roland Ashby.
I counted it a great privilege to serve as President of ISCAST from 2006 to 2009, a transition period when ISCAST began to discover a true national identity in addition to what had already been realised through the biennial COSACs. My experience of Board Membership on and off over many years put me in a good position to write a recent History of ISCAST (See ISCAST http://iscast.org).
Conclusions
This essay has challenged me to reflect on how the kingdom of God is worked out in the workplace as I experienced it. I am grateful for those many Christians throughout my life who have been great examples as to how to behave in the professions and in business. As a doctoral student in Oxford, I remain grateful for the example of late Sir John Houghton. I had the privilege of working under him as a Laboratory Demonstrator in the undergraduate Electricity Lab at Oxford.
I am convinced that science is not 'all there is' (scientism) and that Christianity provides a necessary and complementary means of looking at ourselves and the world. However, it is important for us not to be mesmerised by what we have discovered through science, though of course modern civilisation depends so much upon it, but still to be able to appreciate a beautiful sunrise or sunset or a Bach Cantata or a Beethoven Symphony. There is, of course, so much that is not explained by or encompassed within science.
As I have pondered the influences during my life, especially while growing up, I can see that God's particular plan for me was beginning to take shape. My career was many-faceted with lots of unexpected twists and turns. And as I look back, I can see that even when I was only 7 or 8 years old, I was beginning to head towards science.
As I have tried to explain, many of the responsibilities that came my way were totally unexpected and thus my career turned out somewhat differently from what I had imagined as a schoolboy. I can say quite honestly that as a Christian I was able to make the responsibilities and challenges matters for daily prayer. In seeking to discharge those responsibilities, as well as those of being an academic teacher and researcher, was always an outworking of my Christian faith.
Personal reflections such as this are a challenge. It would have been good to have had a reality check from those who were colleagues for some or nearly all of the 36 plus 10 years at Monash. I shared one example. On the occasion of my retirement, I was glad that the colleague who spoke about my time at Monash referred to me as a 'Committed Christian'. It is true, there had been no place to hide!
Acknowledgements
My journey would not have been possible without the love, support and encouragement of Susan, my wife of more than 59 years. We met as students at Canterbury University. We have sought to live consistently as Christians throughout our marriage and we have been blessed with a large family. Our two US sabbaticals, travelling with all our children, would not have been possible without Susan's skilful organisation and management!
John Pilbrow is Emeritus Professor of Physics, Monash University and a former President and Life Fellow of ISCAST.
[i] Department of Scientific and Industrial Research, similar to the CSIRO.
[ii] Until 1958 it was Canterbury College of the University of NZ. For simplicity I refer to it throughout as the University of Canterbury.
[iii] EPR (Electron Paramagnetic Resonance), sometimes called ESR (Electron Spin Resonance) is a branch of Magnetic Resonance concerned with electron resonances in a magnetic field. NMR (Nuclear Magnetic Resonance) and its application to medicine (MRI or Magnetic Resonance Imaging) involve nuclear resonances.
[iv] Professor Robin Carrell FRS, Emeritus Professor of Hematology, Cambridge.
[v] Author of several Pelican Books popularising Mathematics including Mathematician's Delight (1943) & Prelude to Mathematics (1955). During my last year at school, Sawyer asked me to comment on the Galley Proof of Prelude to Mathematics prior to publication. Until then I had never heard of Galley Proofs!
[vi] Many viruses including flu viruses have a basic icosahedral structure with, of course, lots of other molecules attached to the outside.
[vii] Some might call this an epiphany. I have not had such an experience again.
[viii] Rev Prof David Wilkinson, Principal, St John's College Durham, from his BBC Sunday Worship 19June2016 and published in Science & Christian Belief 43 (2017)
"That is why for those of us who are scientists and Christians the passage from Paul's letter to the Colossians is so important. Paul says that in Christ 'all things cohere' or 'all things hold together'. This is for me a Christian affirmation of science or, as my colleague here in Durham Tom McLeish, Professor of Physics, stresses, a theology of science. It indicates that the scientific laws, however vaguely we understand them, find their origin and continued existence in the creative work of God in Christ. The unity and regular patterns we see in the universe and by which we work with the universe in technology are there as a gift from God.
That means that to be a scientist or engineer, either in research or in teaching, is a Christian calling. Too often the Christian church has made the mistake of believing that God only calls people to be missionaries or priests. Churches need to rejoice over those students who are studying science, those who teach science in schools or universities and those who are pushing the frontiers of science, whether it be in artificial intelligence, gene editing or the search for extraterrestrial life. Such things may raise important questions for faith, and faith may want to raise important questions back to the science – but I am convinced that the conversation is not to be feared and will be fruitful." 
[ix] Regrettably, Sir John died recently from complications due to Covid-19! His example as a Christian, and young and senior academic, remained with me as a model for my own career. Sir John was also awarded the Japan Prize in 2006 for his contributions to global warming and climate change.
[x] Steady State Cosmology was the brainchild of Bondi in collaboration with Fred Hoyle (Cambridge) and Thomas Gold (Cornell) but the theory fell into disrepute after 1964. Big Bang Cosmology leads to our universe being ~ 13.8 Billion years old. The question of a Creator actually lies outside science.
[xi] Transition Ion Electron Paramagnetic Resonance, Clarendon Press, Oxford (1990), 711pp.
[xii] Organising Secretary for the International Symposium on Electron and Nuclear Magnetic Resonance[xii](held at Monash University August 1969); Hon. Secretary, Australian Institute of Physics (AIP) 1976-77; AIP President 1999-2000, a period when the Annual Scientists Meet the Parliament meetings were just beginning; Hon Secretary, International EPR/ESR Society (IES), during which time I rewrote its Constitution, grateful for my previous experience 40 years earlier in rewriting the Constitution of the University of Canterbury Athletics Club; IES President 1999-2002; ISCAST President 2006-9.
[xiii] I first read all of Lewis's published writing relating to Christianity more than six decades ago. During our 1979 US sabbatical in Milwaukee, where I was a Visiting Professor at the Medical College of Wisconsin, Susan and I joined the CS Lewis Society. This was a book reading club consisting of some 70 members, mostly Christians ranging from Catholic to Pentecostal. They all acknowledged that they could not have that kind of discussion in their local churches! We enjoyed lively discussions of Lewis's thought, particularly his imagining of other worlds. Some Graduate Students of English Literature from the local university had been encouraged by their Professor to attend so as to discover what Christians thought!
[xiv] In the late 1950's in certain Christian circles there seemed to be a hierarchy of suitable occupations for Christians. High on the list was 'full-time service' e.g. ordination, missionary work. But medicine, nursing and teaching were OK. Science as a career was not really mentioned or understood! It is sad to think that how Christians spend much of their lives is not celebrated in most Churches.
[xv] For helpful insights regarding awe and wonder and related concepts, see Alister McGrath, Dawkins' God: Genes, Memes and the Meaning of Life, Blackwell (2007) and Tom McLeish, Faith & Wisdom in Science, Oxford (2014)
[xvi] Coulson, C. A. (1955) Science and Religion: A Changing Relationship. Cambridge: CUP, p.2).
[xvii] Polkinghorne's visits to Australia in 1993 and 1996 were jointly supported by ISCAST and the British Council.
[xviii] Currently the Andreas Idros Professor of the History and Philosophy of Science at Oxford.
[xix] McGrath's visit to Australia in 2007 as keynote speaker at COSAC2007 was sponsored by ISCAST.
[xx] Pilbrow, Passions Column, EPR Newsletter 16 (1), 2006, pp 10-11.
[xxi] These include: – Member, General Synod (1985-93); Chairman, Melbourne Diocesan Education Committee 1985-1990; Deputy Chair, Melbourne Anglican Committee for Christianity & Atheism 2010-12.
[xxii] Jointly published by ISCAST and TMA.
---
Truth & Integrity in Science – Helps and Hindrances in the Advance of the Kingdom
Professor Andrew Wood
Swinburne University, Melbourne
Andrew Wood is a Biophysicist who is currently with the School of Health Sciences at Swinburne University in Melbourne. He has taught many aspects of Biomedical Instrumentation over many years. He has been involved in research into possible health effects of radiofrequency and other forms of non-ionising radiation over several decades. He is a member of the Scientific Expert Group of the International Commission for Non-ionising Radiation protection. He worships at Warragul Anglican Church.
---
One thing the Covid Pandemic has done is to focus attention on the power of science. We have suddenly become a nation of epidemiologists as we all pore over graphs and charts. We read the press releases from international drug companies.  We can't wait for the final trials of vaccines and the roll-out to be completed so that we can all get back to doing what we've always done. In the midst of this, the competence and integrity of scientists has been questioned, with even some world leaders belittling trusted experts.  Social media is abuzz with conspiracy theories, including that the virus is spread by the rollout of the new 5G telecommunications network. On a less raucous level, the question of whether masks are necessary or not went from the WHO stating confidently 'no' to equally confidently 'yes' in only a few months (https://unherd.com/2020/10/how-the-experts-messed-up-on-covid/ ). With such sudden changes in definitive statements, what does this do for the trust the public places in science? Scientists argue that the scientific method of generating and testing hypotheses via empirical studies, with the arms-length scepticism of dispassionate observers, is a method of uncovering objective truth. Many non-scientists, who view issues through the lens of cultural and personal biases, regard the assertions of scientists as opinions, with 'truth' determined by consensus rather than empiricism. How many dinner party discussions on scientific matters have ended with someone loudly proclaiming: 'well nobody really knows, do they, we can just make up our own minds'? This same person will drive home in a car, crafted on years of scientific principles, on roads where similar principles have guided the road designers to maximise safety, while permitting speeds undreamt of in previous generations. Controversy is something the media thrive on, and no discussion on scientific matters is complete without one 'expert' being pitted against another. This again confirms in the minds of many that those who speak 'in the name of science' are not quite to be trusted. Scientific uncertainty and the problems of making conclusions on limited data are concepts which are foreign to many sectors of the public.  They expect scientists to give clear yes/no answers: 'after all, that's what we pay them for, isn't it?'
However, let's admit that the picture of the scientist as a dispassionate, detached truth-seeker is somewhat idealised. Reading through recent issues of the premier scientific journals 'Nature' and 'Science' indeed reveals a community which needs to get its house in order before this community can be relied on to advance the welfare of humankind, and, for Christian believers, the advance of the Kingdom. There are several issues which have eroded the standing of science and scientists in the general community. These will now be discussed briefly.
Lack of reproducibility of reported results
Science has as one of its core principles that a study report should contain sufficient methodological detail to allow independent replication by other scientists. However, when this is done, a surprisingly high percentage of replication attempts are unsuccessful. For example, a study reported in Nature (Baker, 2016), revealed that 77% of biologists were unable to reproduce results reported by others and staggeringly 60% were not able to reproduce their own earlier results. For engineering and physics the percentage for inability of reproducing others' results was still around 68%. Why is this? The pressure to publish was one reported reason, but another very common reason is selective reporting, including 'cherry picking' of 'interesting' results and what has been come to be known as 'p-hacking'. This is a 'fishing expedition', where typically a large number of end-points are measured, a large number of comparisons are made. The most highly significant differences then form the focus of the report.  Statistical significance is measured by 'p', which is the probability of such a difference being due to chance: hence the smallest 'p' values have the greatest significance. The misuse of statistics has come under a lot of scrutiny lately, for example, there have been calls to ban the reporting of 'statistical significance' (Amrhein, Greenland, & McShane, 2019) in favour of other metrics. Another aspect of statistical fishing expeditions is the reliance on computational statistical packages, used like sausage machines, to deliver neatly packaged 'results'.  This too has attracted opprobrium.
A possible way forward is to pre-publish methodologies or pre-register intended analyses, including the specific hypotheses under investigation. Many journals now allow this to happen (Munafo et al., 2017), or at least to grant pre-acceptance of the paper in advance of data collection, to prevent post-hoc adjustments to maximise 'interesting' results.
Peer-review of individual studies and summative reviews across similar studies have long been regarded as the main safeguards against defective methodology or false inference. However, peer-review is at best patchy and many studies appear in print to be later retracted. Until recently, most reviews across studies have been simple 'paper counts': if the number of studies supporting a specific hypothesis is greater than the number of studies which don't support it, then 'the weight of evidence' is to accept the hypothesis. This approach, which is now termed 'narrative review,' tends not to recognise the range of quality between studies, nor the bias against studies reporting no effects. Systematic reviews, on the other hand, make every effort to include all relevant studies, using bibliographic search software, and include measures of 'quality' and the possibility of bias in overall appraisal. Although mainly used in health and biological sciences, where evidence-based decision-making on health interventions is paramount, similar approaches are now used in other areas, such as environmental sciences. These recent developments should go some way to promoting the reliance on objective measures of dependability and hence increase public trust.
The changed nature of scientific research and its governance.
In earlier generations, the scholar-scientist often worked alone in a dedicated laboratory, sharing his, or very occasionally, her, findings with like-minded (usually) gentlemen in learned societies such as London's Royal Society. It was a high-minded endeavour, many following the ideal of Kepler to be 'thinking God's thoughts after him'. Nowadays research is usually a multi-disciplinary and multi-institutional activity, with much time taken up chasing diminishing funding. The landscape is dominated by metrics, such as impact factors, 'h-indices' and 'paper counts'. Saltelli & Funtowicz, (2017) have identified at least two specific problems in modern-day science: the exponential growth in papers and a community with high ideals becoming enslaved to objective measures. This leads to practitioners being swamped with information and being tempted to 'game' the system to maximise funding chances. In addition, where practitioners fail to recognise the myth of value-neutral nature of science, they become prey to political and commercial pressures, (recent Nature podcasts have explored this theme https://www.nature.com/articles/d41586-020-03067-w). The move recently has been not only to rely on the self-proclaimed trustworthiness of practitioners but also to promote the demonstration of trustworthiness and elimination of personal bias as far as possible.
One example is to use 'double-blinding', where both study participants and practitioners are 'blind' on whether they are administering an actual or a sham (placebo) intervention, to investigate the efficacy of interventions. Many methods sections of papers have been expanded to demonstrate how quality control measures are incorporated. However, many senior scientists complain about the increasing burden of administration and compliance obligations which can lead to poor supervision of personnel or being unable to fully oversee the analysis workflow. As mentioned, most papers include authors from several disciplines and from different institutions. Under these circumstances, it is often difficult to coordinate data collection/analysis and for the various contributors to be sufficiently acquainted with all aspects of the study. Many journals now insist that the authors specify the extent and area of their contributions to the study, with the lead author signing to indicate that ethical practices have been followed. Partly, this is to reduce the incidence of 'ghost' authors, included because of their standing in the field rather than their actual contribution to the study. In conclusion, despite the changing pressures on science as practiced, some of the weaknesses are now being recognised and rectified where needed. Certainly, in crises such as climate change and novel viruses the public need to be assured that that the scientific enterprise is well governed and as free from personal or systemic biases as possible.
Questionable practices.
Although, in the main, the scientific enterprise is as trustworthy as ever, if not more so, there are still instances of 'scientist behaving badly' which need to be made public and addressed. This phrase was first used in 2004 and 2005 in articles in Nature (Giles, 2004, Martinson, Anderson, & de Vries, 2005).  Such bad behaviour is largely a product of the system being driven by metrics, mentioned earlier. The acronym FFP refers to fabrication, falsification and plagiarism. The last includes self-plagiarism, where very similar versions of the same results and analyses appear in different journals, attempting to increase 'paper count'. Other examples of bad behaviour include, deliberate obfuscation, such as introducing heavy mathematics with no purpose other than to add gravitas to an otherwise lightweight study; 'massaging' or 'prettying' of data to increase chances of publication; and concealing vital information on method or analysis to discourage replication attempts. The source of funding has often been cited as a reason for bias (Vijayalaxmi & Prihoda, 2019), but well-funded studies in general are of a better quality. Godecharle, Fieuws, Nemery, & Dierickx, (2018) provide a detailed report of a survey within industry and academia, revealing that research misconduct was less likely to be reported by industry respondents than university respondents. They reported that the biomedical sciences were particularly prone to (self-reported) misconduct.
There is a widespread belief among practitioners that peer review and replication are enough to counteract FFP and other questionable practices. When reviews of studies are used as a basis of policy formation or health intervention it is especially important that biases are eliminated as far as possible and peer-review may not be sufficient to counteract FFP. However there are other initiatives which can increase the amount of trust public authorities can have in unbiased reviews of literature. One is the trend towards systematic rather than narrative reviews, as mentioned earlier.  A prime example of this is Cochrane (www.cochrane.org), an international charity to promote evidence-based health interventions involving over 30,000 experts on a voluntary basis world-wide. More widely, PRISMA (Preferred Reporting Items for Systematic Reviews and Meta-Analyses) exists to help review authors to carry out transparent and complete reports and PROSPERO (International prospective register of systematic reviews) encourages their pre-registration.
Nevertheless, it continues to be the case that young scientists are often on short-term contracts and the temptation to deliver what they perceive is expected of them to secure on-going funding is strong, even if it means resorting to FFP. Senior scientists, equally pressured to publish in prestigious journals and secure additional funds may rush study reports into print before adequate data checking and internal review. The subsequent retraction of papers, some from highly prestigious journals, continues to be a cause for alarm. The Covid-19 pandemic has created a climate of almost frenetic rush to publish newsworthy results. The organisation Retraction Watch (https://retractionwatch.com/ ) lists over 40 Covid-related studies which have been retracted, or temporarily retracted already. Other recent trends which have tended to diminish trust are: scientists encouraged to be entrepreneurs, self-proclaimed 'experts' speaking outside of their disciplines and scientists resorting to social media like Linkedin, and Facebook to promote their contributions.
Post-Normal Science.
The concept of 'Post-Normal Science' (PNS) was introduced by Funtowicz & Ravetz (1993) in the early '90s. It refers to areas where the decision stakes are high and the uncertainties in the systems can also be high. It represents areas beyond the normal laboratory applied science or even professional consultancy, where the normal parameters of direct experimental verification may not be available. Many of these PNS areas represent 'Wicked Problems' where the issue can never be solved definitively; stakeholders have radically different world views for understanding the problem; the solution depends on the way the problem is framed and the approach to producing a workable solution is constrained by lack of resources and a need to roll out technologies quickly, to maximise market share. (http://iscast.org/node/750; reports on an ISCAST symposium on wicked problems).  The principles of PNS are that: uncertainty and complexity need to be explicitly addressed, to allow critical reflection and appropriate management; a recognition that the core values of 'the expert' leads to coalitions of experts with similar core values and that stakeholders are people with strong personal and/or corporate motivation.
One of the consequences of PNS principles is that scientists on review panels are no longer unassailable when they issue bald statements that 'the science is in, and the truth is what we say.' The paradigm is now much more the humble scientist offering an opinion in stakeholder forums, recognising the motivations at play and working within declared bounds of uncertainty.
The old paradigm of peer-review from anonymous 'experts' as gatekeepers to publication and that this process somehow weeds out spurious methodology and specious conclusions, is also under challenge in this PNS world. Many journals are now committing to open review and post-publication on-line commenting, with some moderation. However, open-access repositories of electronic pre-prints (such as arXiv) are becoming more popular.  These offer archives of material which has been examined by a team of 'moderators', but not peer-reviewed in the normal sense. It should be added that most of the papers appearing on these archives are also submitted to peer-reviewed journals, but this route does by-pass routine scrutiny. In the post-Covid world, with the need to rapidly access data with major societal applications, the distinction between pre- and post- peer review is becoming increasingly blurred. However, strict quality controls need to be in place and the open review process may represent the best way forward.
Thy Kingdom Come…
Science is 'kingdom work'. It is a vehicle for bringing in changes that make for a more compassionate and equitable world in which the scourges of previous generations are eliminated or attenuated. Scientists who are Christians must surely feel an obligation to support endeavours to make scientific reports more trustworthy and individuals more accountable. However, most of these endeavours incorporate values that most decent human beings aspire to do whether they espouse religious faith or not. Most of us do not want to see scarce resources squandered or colleagues gaining advantages which are unfair, or built on suspect principles. If there are good grounds for suspecting that the work of fellow scientists is built on falsity, many of us would speak out, or at least, quietly tackle one-to-one. Unfortunately, only those who have achieved some level of seniority and respect can do this without possible detriment to careers. If we are senior, we should certainly encourage high standards of scientific ethics in our junior staff and if we are junior, be prepared to refuse to be part of dodgy schemes. All of us should be prepared to argue with colleagues who advocate poor practices or seem to be engaged in them.
The nature of the scientific enterprise has changed dramatically in recent years. Although we might look nostalgically back to the time of Kepler, Boyle and Newton, when it was assumed that scientists behaved in an ethical, detached manner, the reality is that for the majority of scientists of today, working in teams with prescribed procedures, deadlines and milestones is more the norm and public trust is something not to be assumed.
So, what is distinctly Christian? How can a Christian make a difference? Christians, and many people of other faiths, have a sense of wonder of God's creation. They sense that to do things to glorify God, such as uncovering the secrets of the physical universe, will be linked to benefits to humankind. But what is uniquely Christian is reflecting the self-giving of Christ in the gradual transformation of the present, fallen, order into 'the new Jerusalem'. Our response stems from the love flowing to us: God's grace allowing all people to exercise their intellects in the betterment of humankind. If we reflect on life 100 years ago compared to today, few of us would actually prefer the former. Even the connections we have maintained during the Covid pandemic, due to improved internet connectivity, would not have been enjoyed 10 years ago. The Anglican Prayer book has a prayer of General Thanksgiving which has in it: 'but above all for your amazing love in the redemption of the world by our Lord Jesus Christ; for the means of grace; and for the hope of glory.' The sense that the Christian who is a scientist should have of being part of a redemptive process through grace is at the same time humbling and motivating. The sense of being unpretentious servants of God working to allow others to lead healthy and flourishing lives, free from hunger and injustice, or indeed working for a healthier planet for us all to live in, is a great inspiration. At the same time, the Christian acknowledges that science only provides some of the remedies in a broken world. Contrast the Christian world-view with that of scientism, which proudly proclaims that science 'has all the answers' and that 'that science alone can give us complete and reliable knowledge of reality' (Haught, 2008). If the pandemic has taught us one thing, it is that there are many dimensions to challenges to humankind and that although finding an effective vaccine is an important contribution science can make, overall well-being in terms of attenuation of economic and emotional hardship and equitable access to healthcare are important considerations. Of course, it could be argued that these factors can be built in to an algorithmic 'wellbeing index', but science as a tool should not become science as an idol.
So, what practical steps can we make to advance the kingdom? There are many, and the promise of the Holy Spirit as our personal guide should be our constant recourse. However, some of the themes explored above can be translated into action. For scientists: constantly remind ourselves that our endeavours can be 'kingdom work', especially in the realm of redemption; support openness and transparency in scientific publication; support moves to ethical behaviour in science; have a humble attitude to the contribution science can make to attacking real-world problems. For all of us: support good science by: having a high and prayerful regard for scientists and scientific endeavours; encouraging others to trust the scientific process, despite imperfections; lobbying government to adequately fund good science; giving thanks for the societal benefits of scientific breakthroughs.
The civic motto of the town where I grew up was (and still is) 'non sibi sed omnibus' – not for one's self but for all. This is one of the goals of science and is also reflected in the second great commandment 'you shall love your neighbour as yourself'. Rightly exercised, science is one of the most benevolent enterprises there is.
References
Amrhein, V., Greenland, S., & McShane, B. (2019). Scientists rise up against statistical significance. Nature, 567(7748), 305-307. doi:10.1038/d41586-019-00857-9
Baker, M. (2016). 1,500 scientists lift the lid on reproducibility. Nature, 533(7604), 452-454. doi:10.1038/533452a
Funtowicz, S. O., & Ravetz, J. R. (1993). Science for the Post-Normal Age. Futures, 25(7), 739-755. doi:Doi 10.1016/0016-3287(93)90022-L
Giles, J. (2004). Scientists behaving badly. Nature. doi:10.1038/news040301-9
Godecharle, S., Fieuws, S., Nemery, B., & Dierickx, K. (2018). Scientists Still Behaving Badly? A Survey Within Industry and Universities. Sci Eng Ethics, 24(6), 1697-1717. doi:10.1007/s11948-017-9957-4
Haught, J. (2008). God and the New Atheism: A Critical Response to Dawkins, Harris, and Hitchens. Westminster: John Knox Press.
Martinson, B. C., Anderson, M. S., & de Vries, R. (2005). Scientists behaving badly. Nature, 435(7043), 737-738. doi:10.1038/435737a
Munafo, M. R., Nosek, B. A., Bishop, D. V. M., Button, K. S., Chambers, C. D., du Sert, N. P., . . . Ioannidis, J. P. A. (2017). A manifesto for reproducible science. Nature Human Behaviour, 1(1). doi:10.1038/s41562-016-0021
Saltelli, A., & Funtowicz, S. (2017). What is science's crisis really about? Futures, 91, 5-11. doi:10.1016/j.futures.2017.05.010
Vijayalaxmi, & Prihoda, T. J. (2019). Funding Source, Quality of Publications and Outcome in Genetic Damage in Mammalian Cells Exposed to Non-Ionizing Radiofrequency Fields. Radiat Res, 192(4), 353-362. doi:10.1667/RR15364.1