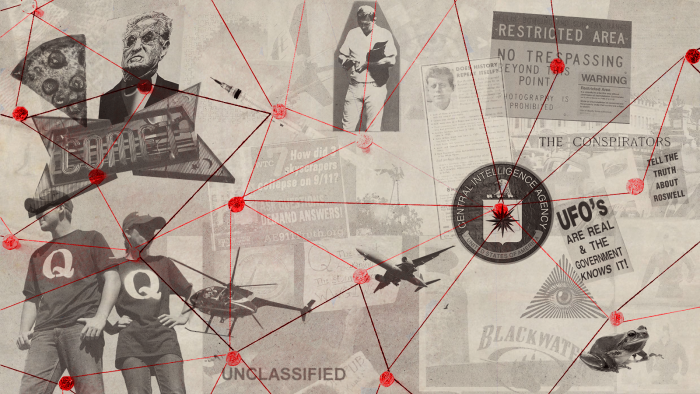 SEPT-OCT 2021
ISCAST is convening a working group to survey current research into conspiracy theories, their current popular forms, and recent surge in popularity. We'll catalogue the issues conspiracy theories create for Christian leaders and churches, as well as for knowledge professionals and society at large. Finally, we'll produce an ISCAST discussion paper that provides understanding and ideas for responding constructively in each of these contexts.
We'll use wikis and online discussion channels to do this. To be involved, you'll need to be able to review and summarise academic research as part of a team and have at least one night per week free over a two month period. If our more skilled participants are willing, we may be able to involve some people who are enthusiastic but less experienced.
We'll be studying four major areas:
Understanding conspiracy theories in society
Cataloguing the most influential conspiracy theories and their effects in Australian churches
Applying biblical ethics to conspiracy theory adherence
Applying findings to leadership, pastoral care, counselling, and personal relationships
The working group's convenors are Nigel Chapman (Comp Sci; Divinity), Jon Clarke (Geology), and Anna Clarke (Nursing).
Interested, but too busy?
Email us if you'd like a copy of the discussion paper when we're done. (This will not add you to any mailing list).
Email us if you have relevant professional or academic expertise, and would be free to answer occasional questions, or recommend sources in your field.
Share this with anyone you know who might be interested.
How to get involved
Please email Nigel Chapman (nigel@chapman.id.au) and let us know your interest, background, and availability. This working group is open to anyone, not just members of ISCAST. In your email, please answer the following questions:
What is your background with the topic and area(s) of primary interest?
What is your highest level of education or academic work? (And do you have current access to research papers in science or humanities?)
Do you have a night reliably free each week during September and October for online meetings with your working group? And do you have time to check in on messages throughout the week?
Would you be open to helping direct one of the topic groups? Would you be happy to guide or mentor enthusiastic but less skilled people?
Do you wish to receive news about the working group? (You will be added to a mailing list, but only for this purpose.)
If you know of others who may be interested in participating, or wish to distribute this through your networks, please use the image above and the links below: