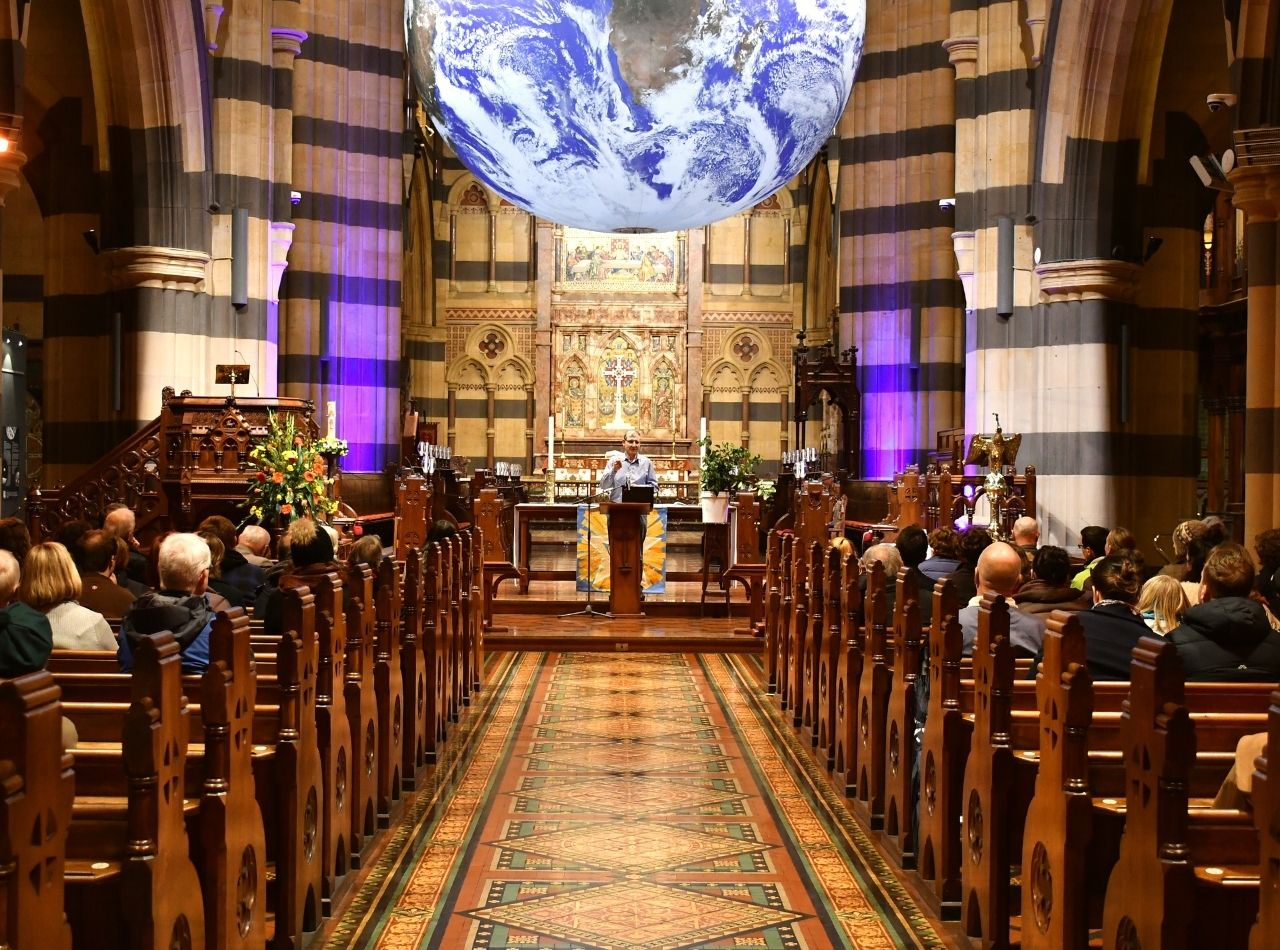 On May 31st, Tony Rinaudo's new autobiography was launched at St Paul's Cathedral in Melbourne.
"I never really understood the words of Jesus when he said the meek will inherit the earth, until I met Tony."
These are the words of former CEO of World Vision Australia Tim Costello, as he launched the powerful new autobiography of Tony Rinaudo, The Forest Underground: Hope for a Planet in Crisis.
Under the awe-inspiring Earth replica by Luke Jerram, Tim spoke of the extraordinary impact of the revolution that Tony's work has begun, transforming Niger from a country constantly dependent on the World Food Programme, to a supplier of food to the World Food Programme.
Tony followed with his compelling talk, tracing the stories of his life from Myrtleford, Victoria to Niger Republic in Africa, where he discovered the simple restoration method of Farmer Managed Natural Regeneration, or FMNR.
Scientific American called FMNR a "quiet green miracle," having since regreened more than 18 million hectares of land across 27 countries.
Buy the book today from iscast.org/tfu.
Watch the full book launch