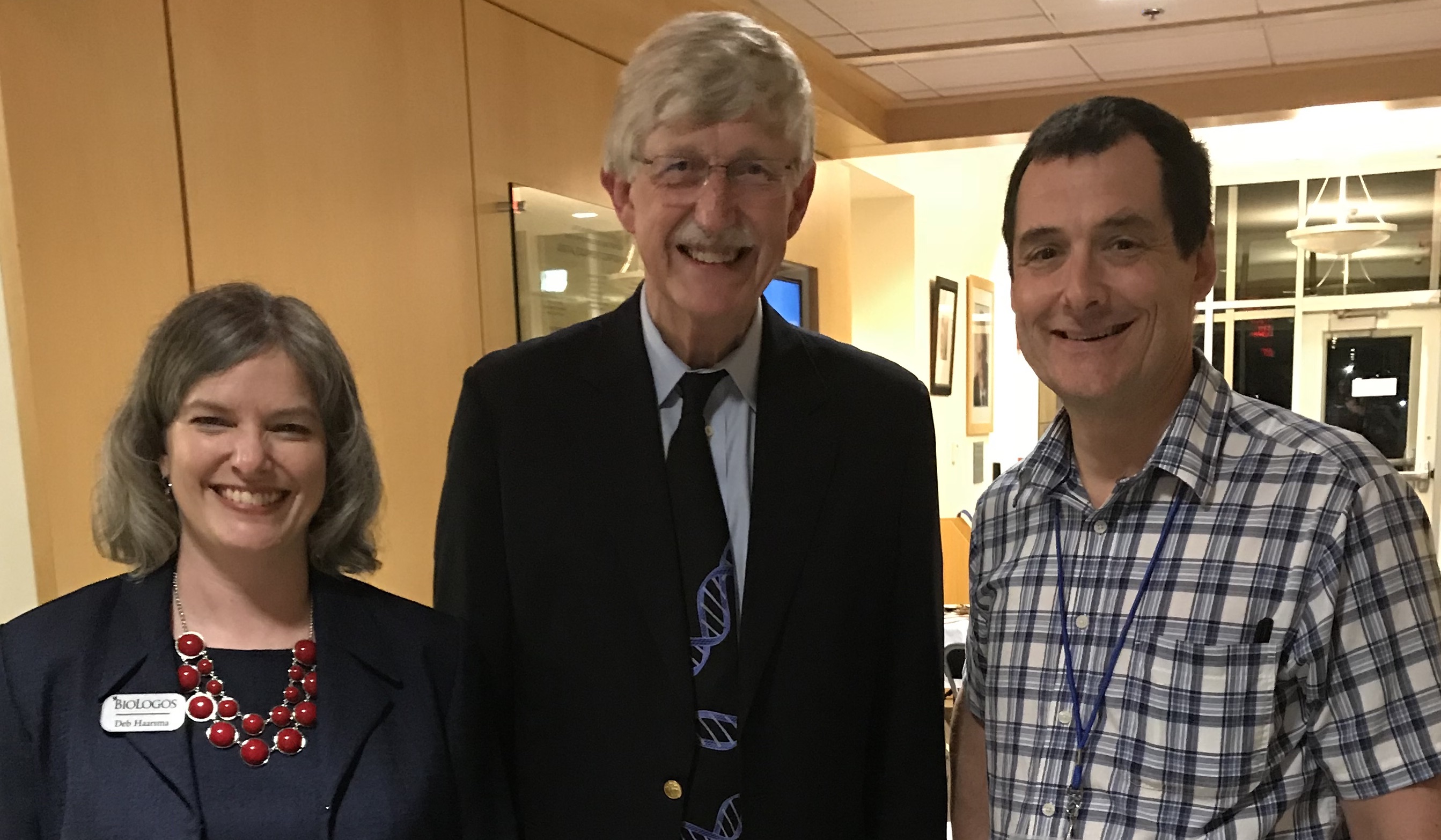 Francis Collins headed the Human Genome Project and is author of the very popular The Language of God. Since 2009 he has been head of the US National Institutes of Health, the world's largest medical research organisation. But Collins also has a reputation for using his guitar to good effect.
ISCAST Executive Director Chris Mulherin attended the conference of the USA's 'ISCAST' (aka the American Scientific Affiliation) where Collins spoke last Saturday. Our US friends were very hospitable showing the Aussie a good time.
PHOTO above: 
Chris Mulherin with Francis Collins and Deb Haarsma, President of BioLogos.
Following the talk Collins treated the audience to Christian hymns, folk music, Bob Dylan, as well as an original piece "Disease" which is a tongue-in-cheek promo for medical research funding. He also sang "Genesis" an original song co-written with UK Bishop and theologian N.T Wright, who is also a guitar player.
Here's a taster, and below are links to various more videos of Collins leading the sing along.
Enjoy the show …