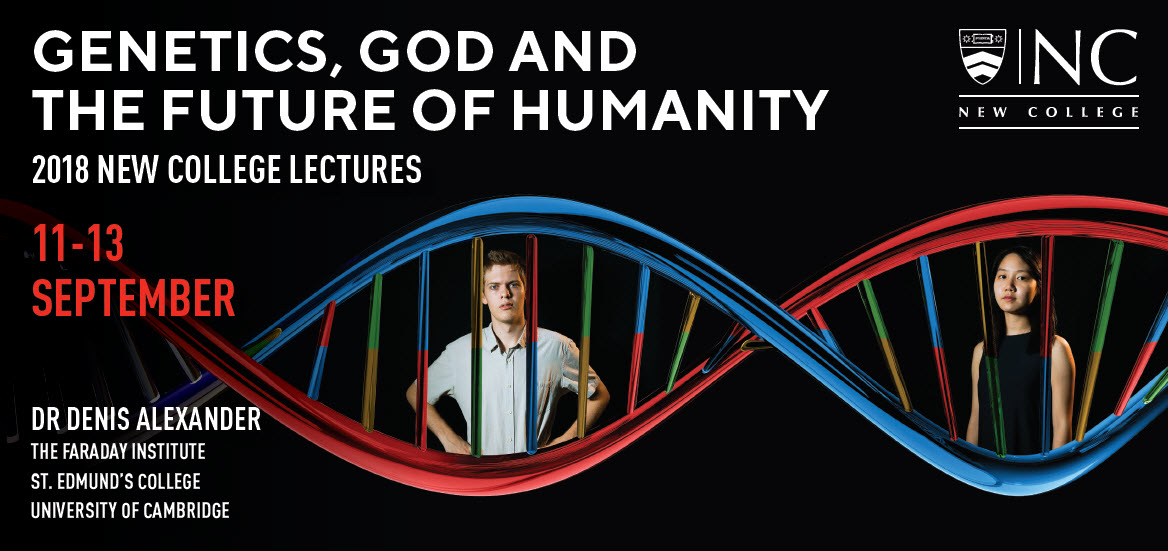 Many ISCAST friends will know that we were delighted to share Dr Denis Alexander when New College (UNSW) brought him to Australia to give the 2018 New College Lectures.
We were not able to record any of Denis's ISCAST talks but the New College Lectures, entitled "Genetics, God and the Future of Humanity", are now available for viewing here: https://www.newcollege.unsw.edu.au/sydney/lectures-2018.
Our thanks again to New College for generously allowing us to 'tour' Denis and for employing their resources and expertise to make these lectures available.