On the afternoon of National Tree Day, July 30, roughly a hundred people gathered at St Mark's Uniting Church in Mornington for a special combined churches event.
Despite being a grey and drizzly afternoon, this group came to hear Tony Rinaudo share about the incredibly important reforestation work that began in Niger, and the consequent development of Farmer Managed Natural Regeneration.
FMNR, as it is now known, continues to transform lives and landscapes across Africa—and beyond—and has been identified as a particularly important and significant climate change response due to being both cost-effective and scalable. Trees play a crucial role in both mitigating against the worst of climate change (by sequestering carbon dioxide from the atmosphere) as well as helping communities adapt (cooler cities, improved biodiversity, reduced impacts from extreme rainfall events are just some of the many benefits of increased tree canopies).
Rev. Tim Costello, previous CEO of World Vision and personal friend to Tony, was MC for the afternoon.
Tony's talk, and a rich time of Q&A with the audience, was followed by the official launch of the audiobook version of The Forest Underground.
ISCAST Executive Director, Chris Mulherin, spoke briefly about the decision to publish Tony's biography, and how the book went on to win the Australian Christian Book of the Year Award in 2022.
Claire Harvey, the book's Project Coordinator, spoke of how she had learned about World Vision's involvement with FMNR more than a decade ago, and what a genuine privilege it was to now be involved with a new chapter in this unfolding story.
Claire introduced Sarah Bacaller (audiobook producer at Voices of Today) who shared about the increasingly popularity of audiobooks, and Tim Dehn (narrator) delighted the audience with a short reading from the book.
Audiobooks have become increasingly popular in countries like the USA and the UK, and can be a particularly important alternative to printed books for those who live with impaired vision. ISCAST hopes that this new audiobook version of Tony's autobiography will facilitate getting the hope-filled story of FMNR into new ears and hearts and minds across our precious earth.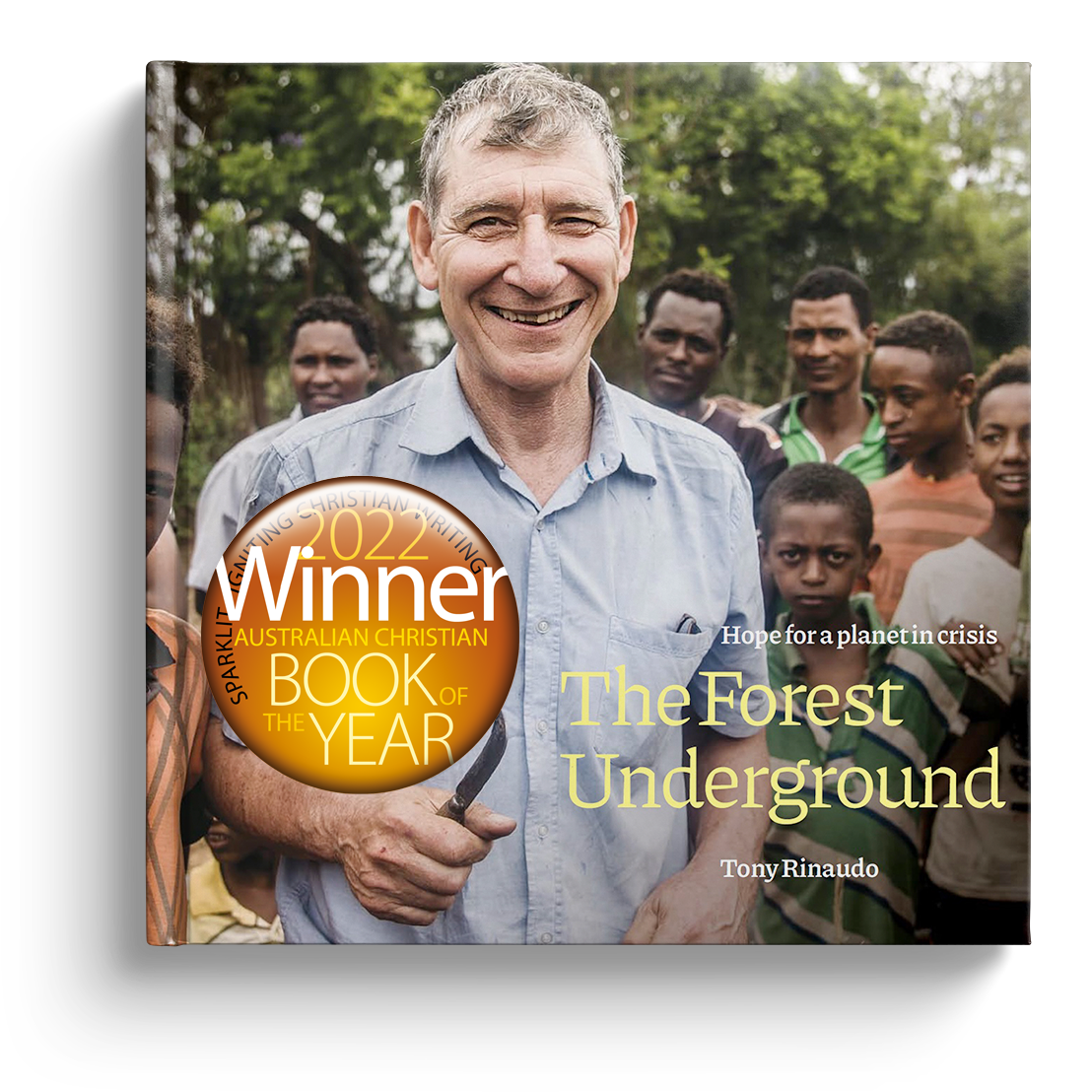 Buy the Audiobook