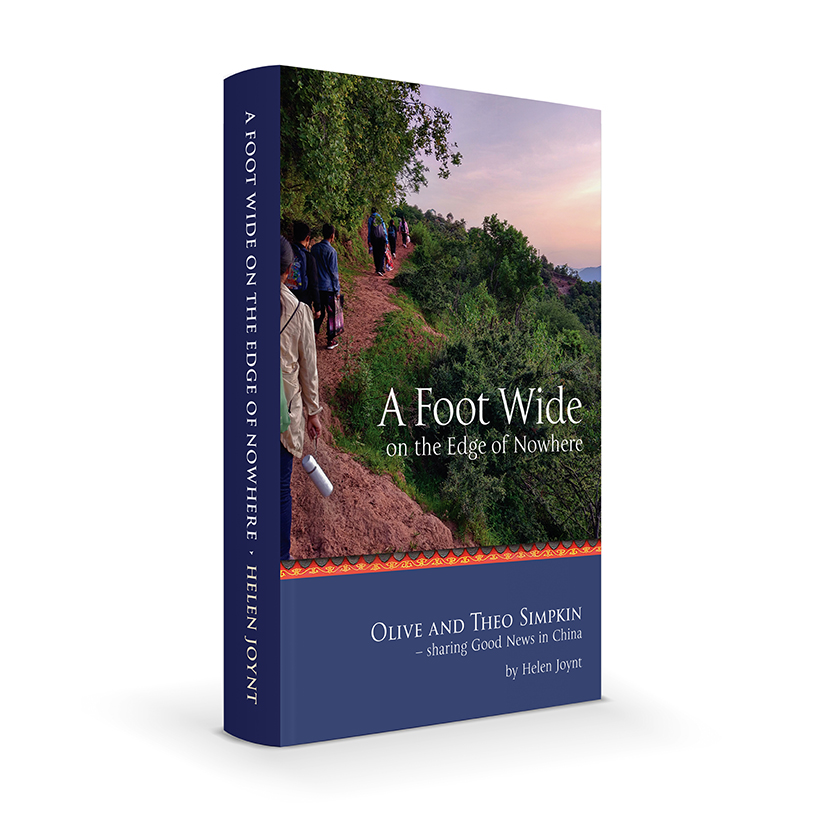 Long time ISCASTian Helen Joynt has just published a missionary biography about her parents.
ISCAST Fellow Brian Edgar reviewed it, saying:
"A Foot Wide on the Edge of Nowhere is a compelling reminder of the importance of missionary biography. One is stirred and moved by the love and commitment of those, like Olive and Theo Simpkin, who give everything to serve the Lord in what are sometimes the most difficult and dangerous circumstances. Travelling by donkey along the kind of track described in the title is only a fraction of the risks endured including the danger of communist insurrection, Japanese invasion, infectious disease and spiritual oppression. Yet the story is permeated by an atmosphere of complete faith and trust in God who directs and protects those who place their lives in his hands. Whether the reader already knows much or little about the Simpkin family, about CIM or about Australia and China in the first half of the twentieth century he or she will find it to be an inspiring account of faith and love in action."
This link should tell you where you can buy it in Australia. Otherwise, ask Dr Google to help.