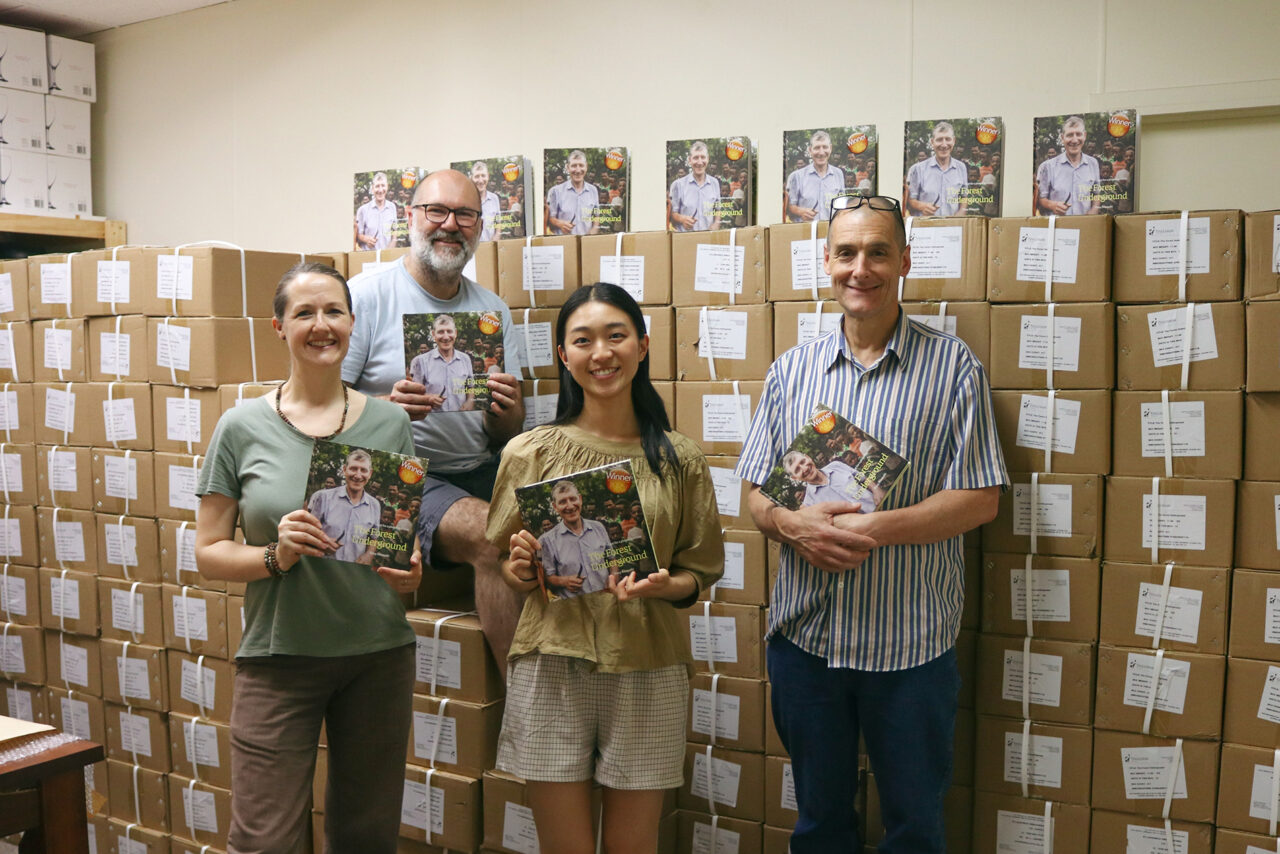 Tony Rinaudo's powerful autobiography has inspired thousands around the world to have hope for our planet.
After one revolutionary breakthrough, world-renowned agronomist Tony Rinaudo decided to share his story in his book The Forest Underground: Hope for a Planet in Crisis, named 2022 Australian Christian Book of the Year.
In their 17 years in Niger, Tony and Liz Rinaudo pioneered Farmer Managed Natural Regeneration (FMNR), a simple method of land restoration that brings back forests without planting trees.
As Tony travels the world from Europe to COP27 in Egypt, The Forest Underground travels with him as an essential tool for sharing the hope of FMNR. He says:
It has been a most rewarding experience to give copies to senior officials in various European government departments and to EU and UN offices and see their reactions. Currently I'm in Kenya, and when my suitcases catch up with me, I will be making a donation of (Netherlands edition) books to FMNR field staff who are doing such an amazing job on the ground.
The Forest Underground offers tangible hope for climate change, as well as a deeply moving account of one man's faith-journey. In a seemingly hopeless crisis, this is the good-news story that will move hearts and hands to care for the planet. 
The book and eBook are now available from here and most other online retailers.
Media enquiries: Jackie Liu  (jackieliu@iscast.org or 0421385018)
Trade enquiries: Claire Harvey (claireharvey@iscast.org or 0411350673)