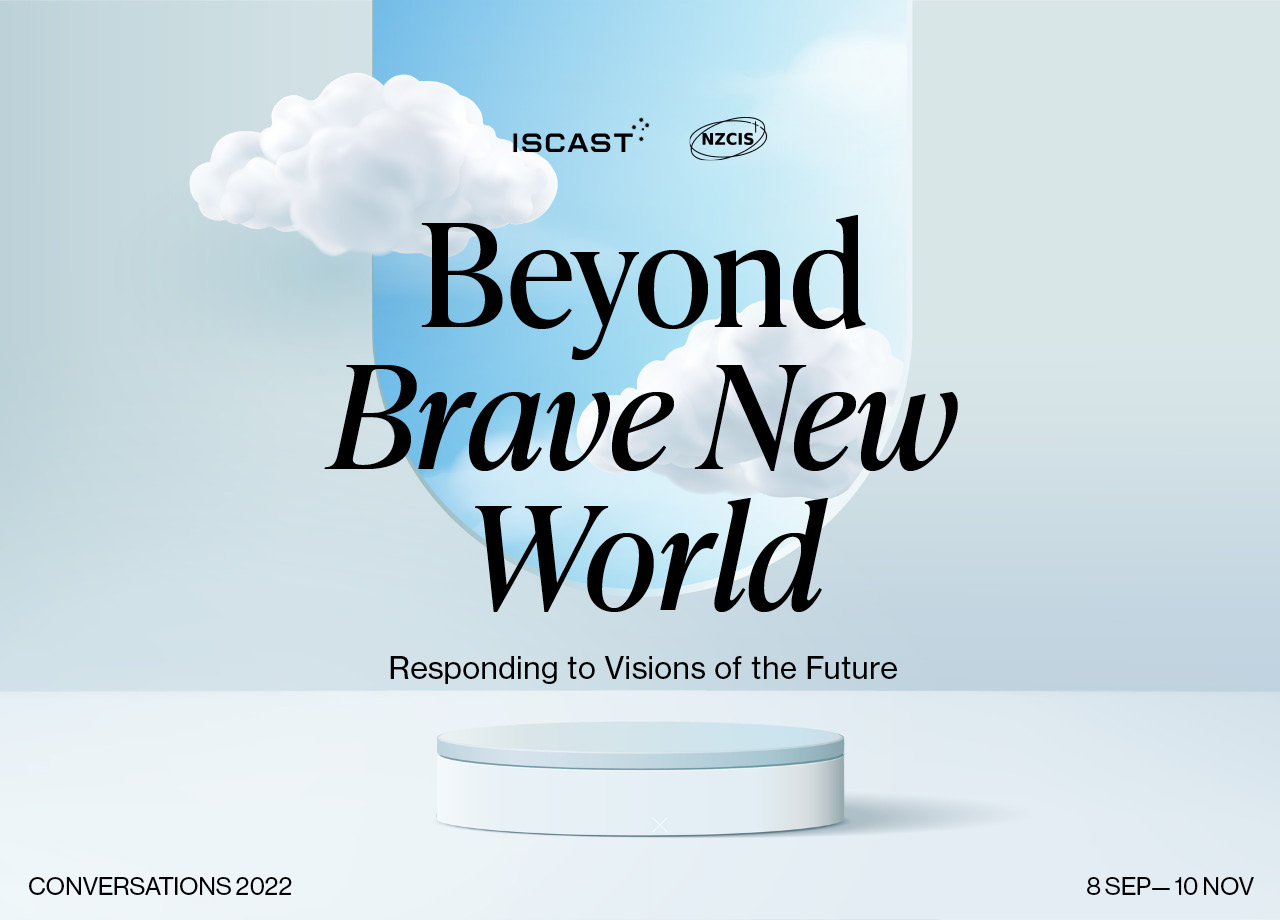 The ISCAST–NZCIS Conversations are back for a second series in 2022! Join us for 10 weekly online conversations from the 8th of September to the 10th of November. This time, we'll be discussing the Christian response to visions of the future, including artificial intelligence and emerging technologies.
This event is FREE for student members of ISCAST or NZCIS. Become an ISCAST member or an NZCIS member today.
---
DESCRIPTION:
Science has reached a new frontier where ideas once confined to the pages of science fiction seem to be within our grasp. How should Christians think critically about human enhancement, artificial intelligence, and emerging technologies, and do they challenge the biblical picture of what it means to be human?
Brain chips can improve cognitive function. Synthetic blood increases strength and endurance. Gene editing (CRISPR) was successfully used to eradicate disease, but may also be used for creating designer babies or supersoldiers. Should we increasingly move from therapeutic use of technology towards human enhancement? Can we justify genetically "reorienting" people away from violent tendencies or socially unacceptable behaviour? What are the social justice implications of enhancement technology that could lead to "unenhanced" people experiencing prejudice?
Join us in the new series of ISCAST–NZCIS Conversations as we are led by specialists to explore these questions, and the intersection between visions of the future and the Christian faith.
---
DETAILS:
Thursday nights from 8 September until 10 November
Starts 6.30 p.m. AEST or 8.30 p.m. NZST
Presentation: 30 minutes
Discussion & Questions: 30 mins +
PRICES:
This one-off fee will cover the cost of attending all the conversations.
$25 for ISCAST and NZCIS members
$50 for non-members
$10 for student/concession non-members
FREE for student/concession members of ISCAST or NZCIS
For speaker and talk details, visit our event page.
---
About the ISCAST–NZCIS Conversations
Since 2020, ISCAST and New Zealand Christians in Science have run the Conversations series, with an aim to promote a dialogue between the sciences and the Christian faith. Experts are invited to speak on their topic, which is then followed by a Q&A and discussion.
"The result of the Conversations for me is that theology and science together now truly inform my worship—no doubts, no niggles, no uncertainty."

"New subjects and old ones, presented brilliantly."

Check out our last series