Congratulations to Em. Prof. L. Murray Gillin AM on the publication of this recently completed book, which is available to purchase online from Collins Booksellers in Ballarat or from his website at a "pre-sale" discount.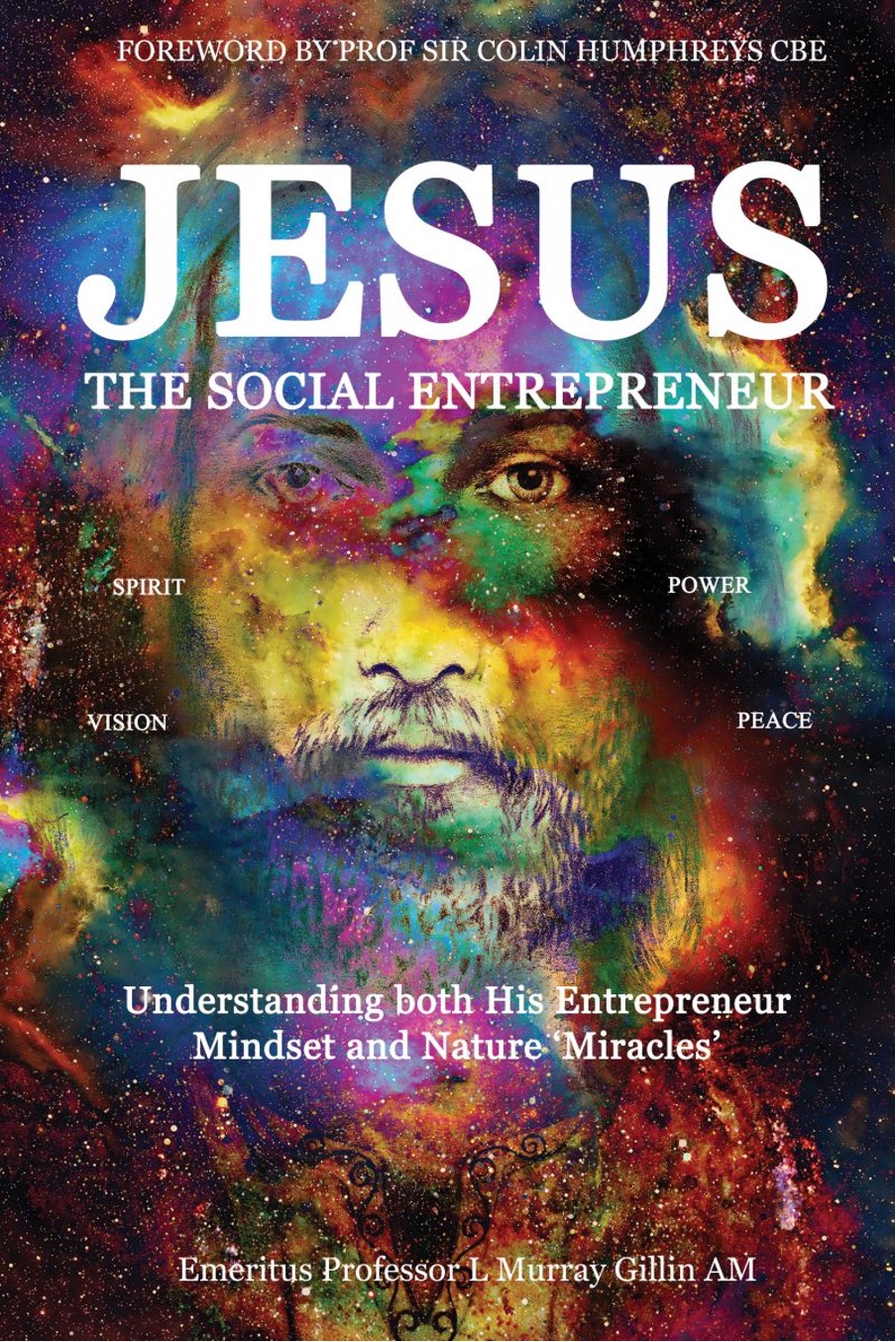 Why Entrepreneurship? (Description)
From Murray's website:
Entrepreneurship is a very "in vogue" topic, especially at a time of seeking the way out of a COVID-19 crisis. Much emphasis has been placed on the health and economic factors impacting our recovery, including new vaccines and job-creating businesses. Significantly, it will be entrepreneurs who recognise these opportunities and deliver new and necessary products and services that are designed to add value and purpose to our way of life. Entrepreneurship infused with effective innovation will drive our recovery. 
Another side of entrepreneurship, which is the focus of this book, is the concept and delivery of social entrepreneurship to meet the needs of the "whole" person and with values raising both the personal and spiritual well-being of the community. In this paradigm, a social entrepreneur is a person who pursues novel applications (innovative ideas) that have the potential to solve community-based problems. These individuals are willing to take on the risk and effort to create positive changes in society through their initiatives.
Successful entrepreneurs are characterised by a unique "entrepreneur mindset." This is a human mindset that integrates intellectual, emotional, and spiritual (not religious) intelligence in seeking to deliver real added value to users. So, the question arises: was Jesus a social entrepreneur, utilising all the principles we today consider foundational to an entrepreneur mindset? In considering whether the concepts of Jesus and that of a social entrepreneur mindset are compatible, a relevant entrepreneurial ecosystem is applied to his life experiences. Indeed, Jesus the Man and an entrepreneur mindset are interconnected realities in fulfilling the identified opportunity—to "change society values and behaviours through a new relationship with God."  
In explaining Jesus' behaviour to and events of the nature "miracles", a conceptual bridge between the realities of science and spirit is evaluated using the theory and experiments of Prof. William Tiller that demonstrate the fundamental role of prayer, meditation, and commitment to reaching a spirit-directed state where the formalised human "intention" can influence material change in physical space. The hypothesis examined in each case is that "Jesus used His enhanced powers of human intention, interconnectedness, mindset and close personal relationship with God the Holy Spirit to effect the observed 'miracle' using the natural mechanisms of physics and science." Based on the Tiller science, his physical experiments, the "power" of "intention", the gospel texts, the eyewitness accounts of the disciples, and Catholic saints, it is shown that "spirit"-powered actions such as human intentions, can and do influence change in physical matter.  
Commendations
"Jesus the Social Entrepreneur—Understanding the Entrepreneur Mindset, is a unique, but brilliant scholarly narrative, arguing with conviction and an engineer's mind, that Jesus might in fact best be described as a social entrepreneur if he lived in modern times. Anyone who has an interest in the life of Jesus as both a deity, and a man, will be intrigued as the transactional, transformational, and transcendent events and opportunities are shown through the lens of opportunity, science, and entrepreneurship. This book will appeal to the religious enthusiast, the academic scholar, the evangelical entrepreneur, as definitely a source for reference, reflection and a thoughtful personal response. A book for every professional's library.'' 
—Dr John Reynolds, President and CEO, Los Angles Pacific University, USA.