This event has passed
The SCD Theology Research Network (TRN) and ISCAST (Institute for the Study of Christianity in an Age of Science and Technology) are pleased to announce a new online seminar series: Religiously Human in a Techno-Scientific World: Theological, Missional, and Pastoral Perspectives. The series will run from Semester 2 2022 through Semester 1 2024, with three papers per semester.
The aim of the series is to encourage theological reflection about the increasing impact of science and technology on our conceptions of human existence.
---
When
Friday 28th Apr 2023 @ 2:00 pm –
Friday 26th May 2023 @ 4:00 pm
---
Upcoming Seminars
Paper 1: The Fall Revisited?
28 April 2023, 2–4 p.m. AEST
Dr Nicola Hoggard Creegan
Abstract
There is probably no more persistent trope in Christian theology than the doctrine of the fall, nor one that clashes on its surface most with the science of evolutionary biology. The fall has received an enormous amount of theological attention in recent years. Anthropologists Graeber and Wengrow (in The Dawn of Everything) point to the theological story of the fall as one of the founding myths of our origins that binds us into a pessimistic narrative of our ability as humans to organise ourselves collectively. And there are many ways of reinterpreting this myth. But most of these insulate the doctrine from scientific scrutiny, rather than entering into deeper dialogue with anthropology and evolutionary biology. Meanwhile, theology has its own language and grammar, and nowhere are they more insulated from scientific interrogation than at this point. Are there ways beyond the impasse?
Speaker Bio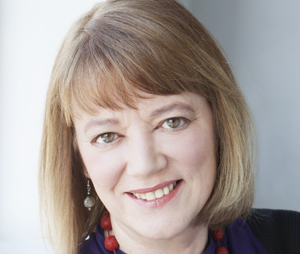 Dr Nicola Hoggard Creegan is the Co-Director of New Zealand Christians in Science, and a theologian based in Auckland, specialising in the interface between evolutionary theory and systematic theology, with broad interests also in all issues of public and contextual theology and ecology.  For seven years she chaired TANSA (Theology and the Natural Sciences in Aotearoa). Her book, Animal Suffering and the Problem of Evil (OUP, 2013), examined theodicy given the reality of long aeons of animal suffering before humans arrived. It interacts with the challenges that systematic theology faces in light of evolution, but also examines some of the changes win evolutionary thinking in the last few decades. She is working now on the problem of free will in dialogue with the sciences. She was a part of the Human Nature Project at CTI in Princeton, 2012-2013, and the Human Distinctiveness Project at Notre Dame, 2015-2016. Nicola has taught theology in the US and NZ. Her doctorate is in theology, but her original training was in mathematics and biology.
Respondent Bio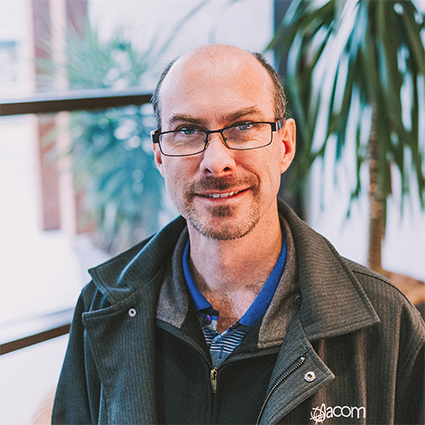 Associate Professor Peter Laughlin's research interests include the intersection between historical Jesus studies and atonement, divine justice, theodicy, human well-being, pneumatology, and theological method. His major work Jesus and the Cross: Necessity, Meaning and Atonement (Pickwick Publications, 2014)  was published in the Princeton Theological Monograph Series and he has recently contributed to the edited work Justice, Mercy and Well-being: Interdisciplinary Perspectives (Pickwick Publications, 2020). He serves as the chair of the International Commission for Theological Education for the Alliance World Fellowship and is also published in areas relating to the Christian and Missionary Alliance, most recently contributing to Advancing the Gospel (forthcoming).
Paper 2: Robotics, Artificial Intelligence, & Transhumanism: Can Technology Enhance the Imago Dei?
26 May 2023, 2–4 p.m. AEST
Ted Peters
Can the human race use bio-nano-technology to elevate us from creatures into gods? The wildfire speed of gene modification, robotics, AI (artificial intelligence), IA (intelligence amplification), plus transhumanism (H+) dizzy us with the prospects that the next generation will alter human nature, perhaps even give birth to a posthuman species. How should Christians think about the imago Dei (the image of God in us) and the divine promise of redemption for the whole creation? Is technological transformation a substitute for God's action, a partner in God's providence, or an idolatrous temptation?
Speaker Bio
Ted Peters is Distinguished Research Professor Emeritus of Systematic Theology and Ethics at Pacific Lutheran Theological Seminary and the Graduate Theological Union. He co-edits the journal, Theology and Science, published by the Center for Theology and the Natural Sciences. His single volume systematic theology, God—The World's Future (Fortress 2015) is now in its third edition. He has just published a collection of his essays, The Voice of Public Theology: Addressing Politics, Science, and Technology (ATF 2023). Visit his Patheos blogsite on Public Theology and his website.
Respondent Bio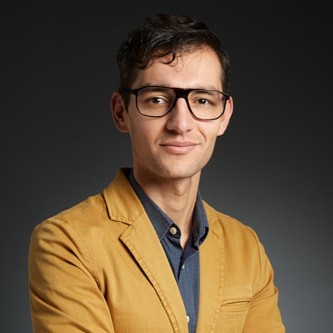 Marius Dorobantu is a lecturer in theology & science at the Vrije Universiteit Amsterdam and a fellow of the ISSR (International Society for Science & Religion). His prize-winning doctoral dissertation (at the University of Strasbourg) investigated the potential challenges of human-level AI for the theological understanding of human distinctiveness and the image of God. His current research project – carried out within an interdisciplinary team of psychologists, computer scientists, and theologians at the ISSR – is entitled "Understanding spiritual intelligence: Psychological, theological and computational approaches". His first monograph, Are We More than Just Intelligent Machines? Human-Level Artificial Intelligence and the Relational Image of God, is currently under peer review.
---
Past Seminars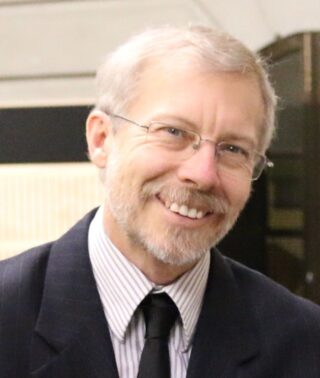 Paper 1: Models of the Relationship of Science and Religion in Science Fiction and What They Reveal about Contemporary Attitudes toward Religion
Friday 30 September 2022, 2–4 p.m.
Rev. Dr Mark Worthing
Abstract:
This paper considers four different models in science fiction literature of the relationship between science and religion, from dismissal to identity. In some futures religion simply fades away and in others the distinction blurs; religion can be demythologised as advanced science, or recognised as a successful complement to science. Only rarely is Christianity seen as surviving in a significant way.
Paper 2: Human Flourishing Through the Contemplation of Nature in the Age of Science
Friday 28 October 2022, 2–4 p.m.
Associate Professor Rev. Dr Doru Costache
Abstract:
We know so much in our day and age! Notwithstanding our awareness that more than 80% of the universe eludes us, we know more things than we ever did about reality. Some even say that this is our only comfort: to realise the vastness of the cosmos and to find out, step by step, new things about it. But this knowledge, external to our lives, still leaves us empty. We still crack under the pressure of work, duty, and society—much more often and definitely more tragically than our forebears ever did. In this talk, I set out to show that the accumulation of information must be doubled by internal, personal processes of assimilation in order for us to flourish in this great age of science. One such way is by learning to contemplate nature, where knowing becomes a way of being, of connecting with things, of finding ourselves in the vastness of space and time.
Paper 3: Enhancing Medicine? Should Medicine Be in the Business of Human Enhancement?
Friday 25 November 2022, 2–4 p.m.
Rev. Dr Andrew Sloane
This paper will be presented at ISCAST's Conference on Science and Christianity (COSAC 2022) and will be livestreamed.
Abstract:
Biomedical technology has a long history of seeking to remedy the disadvantages resulting from disease or disability—from eyeglasses to prosthetic limbs and cochlear implants. While this work continues, recent scientific research and philosophical reflection have turned to the possibility of enhancing the human—physically, cognitively, and even morally. This raises important questions about the desirability of human enhancement, and its metaphysical and practical implications. The focus in this paper will be on a more particular question: should medicine be in the business of human enhancement? I will presuppose a theory of medicine that sees it as fundamentally being an expression of a community's care for vulnerable humans, which aims at providing care that addresses that vulnerability (be it curative or not). In medical contexts, biomedical technology ought to be in the service of that kind of care, and so, whatever the theological and ethical status of human enhancement, it is not the proper task of medicine. Indeed, engaging in human enhancement would further medicine's increasing captivity to both technological imperatives and the commodification of the body itself.
Future speakers include