This event has passed
---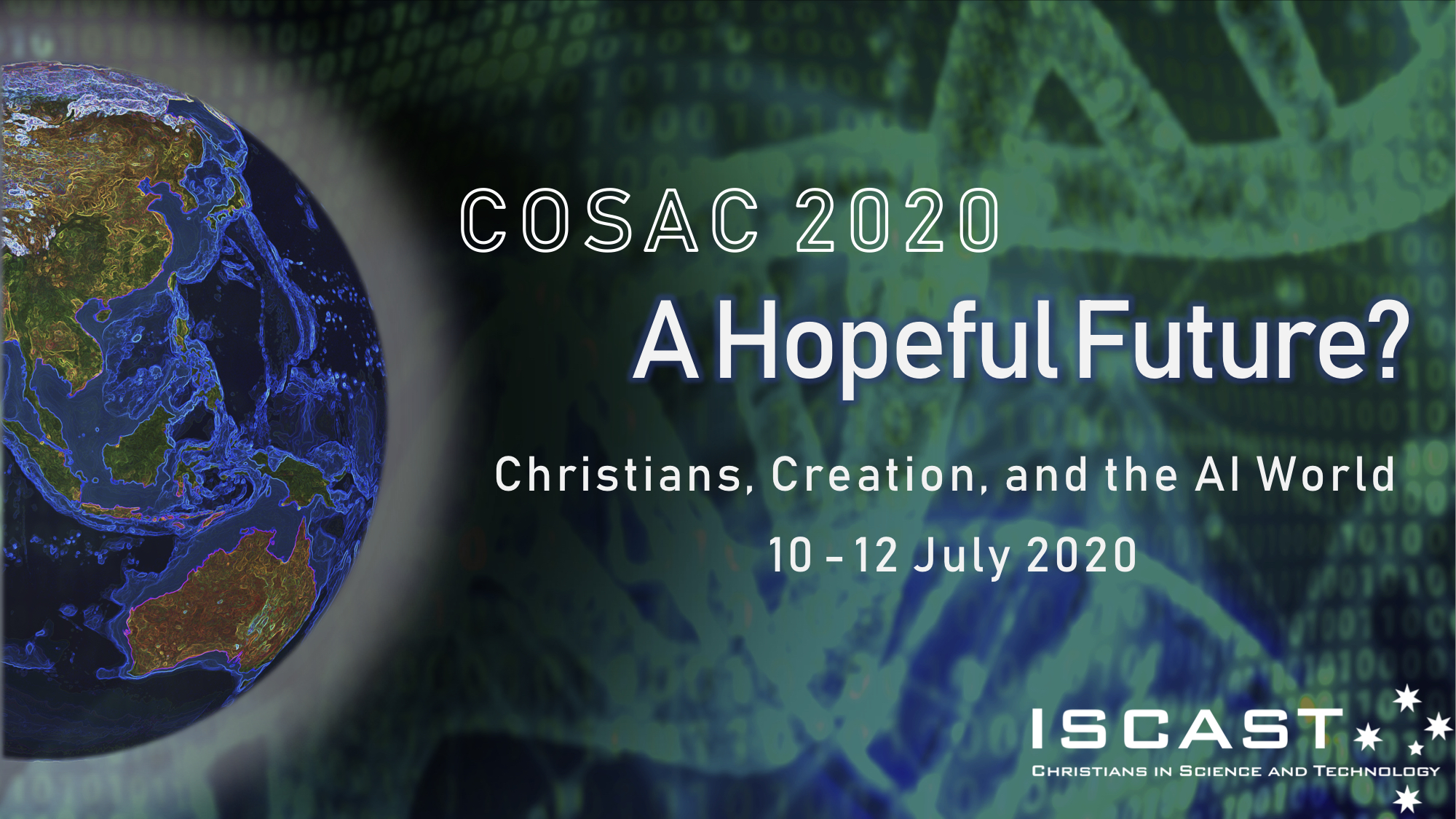 ISCAST's 12th Conference on Science and Christianity
Planet Earth and its inhabitants face a paradoxical future. Increasing damage to the creation sits alongside the extraordinary possibilities that science and technology offer: species extinction and climate change alongside gene editing and dreams of humanity 2.0. In the face of anxiety and bewilderment, Jesus Christ offers hope.
What does it mean to be a Christian in the 21st century? What does it mean to be a Christian in a time when Western patterns of consumption are unsustainable and are damaging the creation? What does it mean to be a Christian in a time when many people look forward optimistically to "the singularity" and the transhuman possibilities of overcoming the limitations of the human body? What does it mean to live in a time of climate change and CRISPR, of animal extinction and AI?
Under the overall theme of "A Hopeful Future?" COSAC 2020 will take up these two urgent global challenges. How do Christians think and live faithfully in such a world, and what sort of hope does Christian theology offer? We will take up questions such as the following:
ethical and theological reflections on the possible futures raised by genetic engineering, artificial intelligence, transhumanism
responding as Christians (theologically, ethically, practically) to climate change and the challenge of a sustainable future
scientific briefings on possible futures opened up by 21st-century science and technology
philosophical and apologetic issues that relate to science/technology/the future including distinctive Christian offerings to the public conversation
theological reflections on "a hopeful future" in the light of a younger generation – Christian and otherwise – that finds itself suffering "eco-anxiety" amongst other concerns
extra-terrestrial futures for humanity: the Moon? Mars? Beyond?
theological and anthropological questions about the nature of the human being and the importance of the human body in the light of the transhumanist quest
The long history of COSAC
For over 20 years, COSAC has provided a venue for stimulating discussion on a range of issues relating science and faith. The first COSAC was held at Moore College in 1997 with keynote speaker Bob Russell, Founder and Director of the Center for Theology and the Natural Sciences in the USA. Other notable COSAC speakers include Sam Berry, Owen Gingerich, George Ellis, Alister McGrath, Simon Conway Morris, Nancey Murphy, David Wilkinson, Bob White. In 2018, Jennifer Wiseman was our keynote speaker in Brisbane where she also spoke at the World Science Festival.