This event has passed
---
Where:
Main Common Room, New College, UNSW
ISCAST-CASE Lecture at New College (UNSW) 
Date: Tuesday 27th March 2018 at 7.30 pm – 9.30 pm
Lecture Title: Galaxies, Stars, Planets, and Life: Investigating a Fruitful Universe
Speaker: Dr Jennifer Wiseman, BSc (MIT), PhD (Harvard), a senior astrophysicist with NASA, a Jansky Fellow at the NRAO, a Hubble Fellow at Johns Hopkins, and an ASA Fellow, and keynote speaker at ISCAST's 2018 Conference on Science and Christianity in Brisbane and keynote speaker at the 2018 World Science Festival Brisbane.
Venue: Main Common Room, New College, UNSW,
Cost: Donations of $15 ($5 for students and $10 for pensioners) towards lecture and other costs would be much appreciated. Entry is free for New Collegians and Residents of NCV. There will also be light refreshments after the lecture.
Register: For catering purposes and so that you can be provided with a nametag, please register. This is now able to be done by clicking on BOOK NOW and is available on both the ISCAST and CASE websites. Please note that the above Donations can be made at the door and that no payment will be collected in the online registration process. If necessary, it is also OK for you to send me, (Em.Prof) Peter Barry, an email RSVP on p.barry@unsw.edu.au, and I can pass your registration information on so that new College can generate a nametag for you.
For any other information, contact me by email or mobile 0419 243 685 or later go to http://iscast.org/events/2018-03-27_Jennifer_Wiseman_NSW.
Parking: is available on nearby suburban streets or in the Western Campus Carpark (G2) between the New College Village (H3) and NIDA (E2), which is free after 6.30 pm and is normally accessed via Day Ave (see New College-UNSW Map).
Abstract:  Modern telescopes are enabling exciting discoveries scarcely imagined by earlier generations: black holes, dark matter, dark energy, and exoplanets, to name a few. Such discoveries are shedding light on a universe that has apparently been growing more mature, complex, and hospitable for life for nearly 14 billion years. What is our sense of human identity and significance in such an incredibly rich, ancient, and evolving universe? Jennifer will discuss some examples of great beauty, power, and mystery in the recently unveiled cosmos.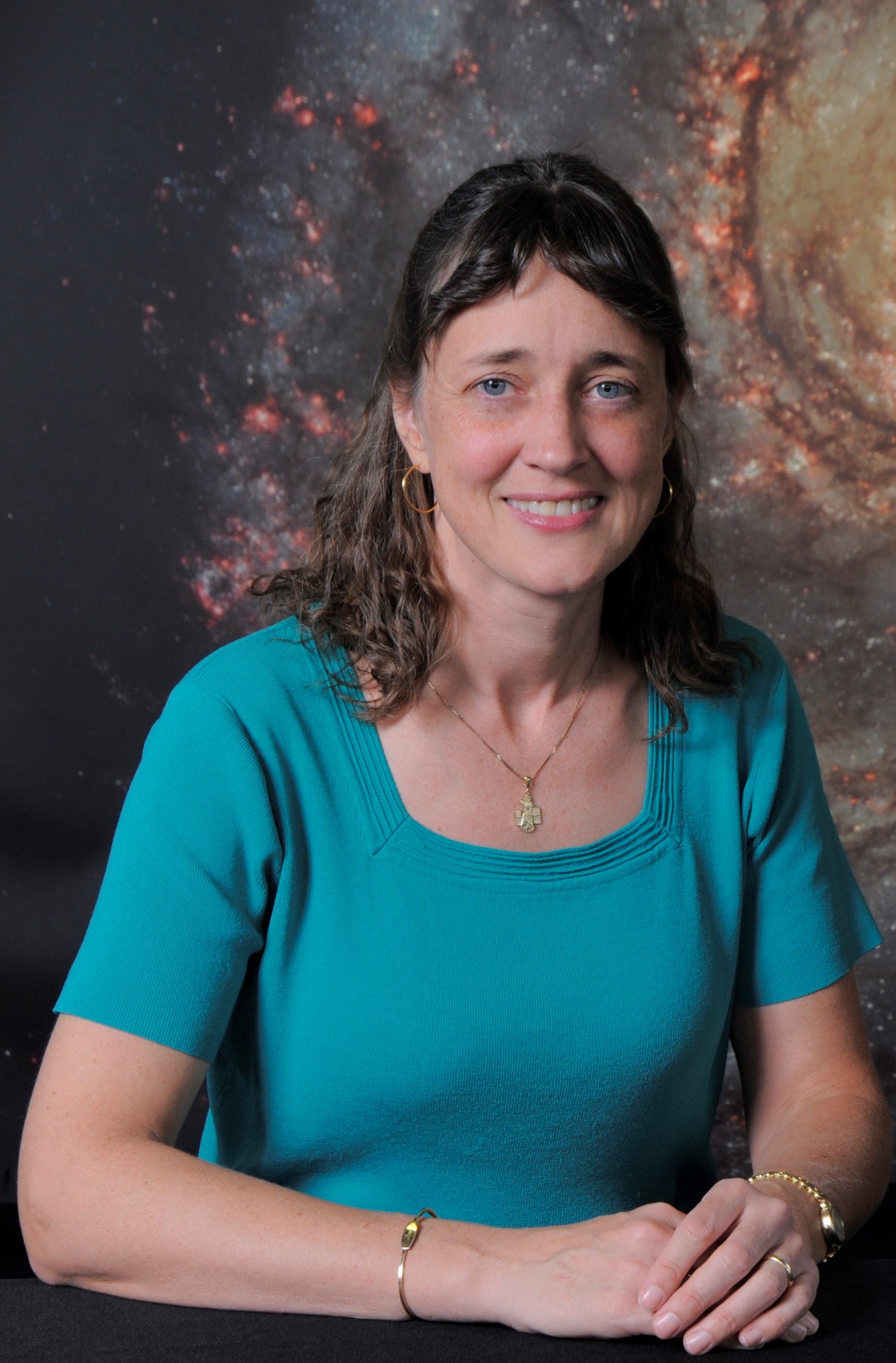 Biosketch:  Dr. Jennifer Wiseman is an astronomer, author, and speaker. She studies star-forming regions of our galaxy using radio, optical, and infrared telescopes, and currently serves as a senior astrophysicist with NASA. She also directs the program of Dialogue on Science, Ethics, and Religion for the American Association for the Advancement of Science. She received her BSc. in physics from MIT, discovering comet Wiseman-Skiff in 1987, and continued her studies at Harvard, earning a PhD in astronomy in 1995. She continued her research as a Jansky Fellow at the National Radio Astronomy Observatory and as a Hubble Fellow at the Johns Hopkins University. Dr Wiseman is a Fellow and former President of the American Scientific Affiliation, a network of Christians in Science. She enjoys giving talks for schools, civic and campus groups on the excitement of scientific discovery. She grew up on an Arkansas farm enjoying late night stargazing walks with her parents and pets.
*ISCAST – http://iscast.org **CASE – http://case.edu.au