This event has passed
---
Dr Denis Alexander will be visiting Australia in September 2018 to deliver the New College Lectures (www.newcollege.unsw.edu.au/lectures). New College has kindly agreed to collaborate with ISCAST to allow Denis to also speak in Perth, Brisbane, Melbourne, Canberra and Adelaide.
Please read below for details and check back as more information is confirmed.
EVENTS
Perth: Thursday 6 September 5.30pm
"Science and Faith: Friends or Foes?" 

Hosted by our friends from City Bible
Forum in conjunction with ISCAST.
Sydney: Tuesday 11 to Thursday 13 September
New College Lecture Series, UNSW
"Genetics, God and the Future of Humanity"
For information on the New College Lectures,
please click the above image or Register here.
Brisbane: Tuesday 18 September 

"Genetics, God and the Future of Humanity"
Emmanuel College, University of Queensland
Riverview Room
Doors open at 12 noon for registration and finger food lunch
Lecture 12.30pm – 1.30pm, followed by Q&A and tea and coffee.
Enter Gate 4, Sir William McGregor Drive, St Lucia QLD 4067
Parking available on grass: gates open 11am.
Melbourne: Wednesday 19 September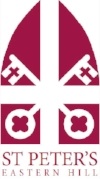 "Genetics, God and the Future of Humanity"
Evening lecture, 7.30pm
St Peter's, Eastern Hill
15 Gisborne St, Melbourne  VIC 3002
Melbourne: Thursday 20 September 

"Genes, Determinism and God: 


Are We Slaves to Our Genes?"
Morning lecture: 10am at The Doherty Institute,
792 Elizabeth St, (Cnr Elizabeth and Grattan Sts)
Parkville, VIC 3052
Bookings not required
Canberra: Sunday 23 September
"Genetics, God and the Future of Humanity"
Afternoon Lecture and Q&A
1.30pm at St Matthew's Church, Wanniassa
5 Laurens St, Wanniassa ACT 2903
(scroll to bottom of their website front page for map/directions)
Entry by donation to help cover costs
Bookings not required
Adelaide: Monday 24 September 
"Genetics, God and the Future of Humanity"


Evening lecture: 7.30pm
Tabor College (in the Chapel)
181 Goodwood Rd, Millswood SA 5034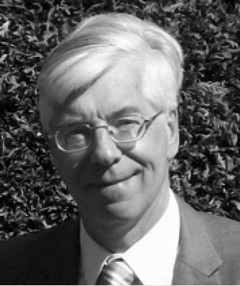 Dr Denis Alexander is the Founding Director [Emeritus] of The Faraday Institute for Science and Religion, St Edmund's College, University of Cambridge, where he is Emeritus Fellow. He is a past chair of the Molecular Immunology Programme and Head of the Laboratory of Lymphocyte Signalling and Development at The Babraham Institute, Cambridge.
Dr Alexander was previously at the Imperial Cancer Research Laboratories in London (now Cancer Research UK) and spent 15 years developing university departments and laboratories overseas, latterly as Associate Professor of Biochemistry in the Medical Faculty of the American University of Beirut, Lebanon, where he helped to establish the National Unit of Human Genetics.
From 1992-2013 he was Editor of the journal Science & Christian Belief, and Dr Alexander also served as a member of the executive committee of the International Society for Science and Religion. Having given the Gifford Lectures at St. Andrews University in 2012, these lectures were published by CUP in August 2017 under the title 'Genes, Determinism and God'.