This event has passed
When
Saturday 10th Apr 2021 @ 7:00 pm
---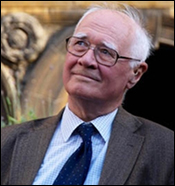 For more details please contact the ISCAST Executive Director: ChrisMulherin@ISCAST.org
UPDATE: The recording of this past event can be found here: https://youtu.be/kz0UykrJlkw
We are so pleased that Alister McGrath will join us, along with other contributors, for this tribute to one of the 20th century's great thinkers about science and Christian faith.
Alister McGrath, who will lead off our tribute, is the Andreas Idreos Professor of Science and Religion and the Director of the Ian Ramsey Centre for Science and Religion at the University of Oxford. In addition we will hear from others who have been influenced by the life and work of John Polkinghorne including Philippa Lohmeyer-Collins, Mick Pope, John Pilbrow, and Alan Gijsbers. And, from across the Tasman, we will be joined by theologian Nicola Hoggard Creegan who co-directs New Zealand Christians in Science.
If you have a Polkinghorne story too, we would love to hear from you (briefly!) on the night. Please do join us.
Note that the time for the tribute is 7 pm AEST.
Registration for this free event is essential.